Eleanor's Bat Mitzvah Party At Kennedy School

Eleanor's memorable Bat Mitzvah party took place at McMenamins Kennedy School in Northeast Portland, Oregon on Saturday, September 10, 2016.

When looking for a DJ for her daughter's big night, her mom noted the following: "Must engage all the kids so they all feel included; must have "Jewish" feel with The Hora. I'm not interested in a DJ who just blasts music – the DJ must engage directly with the kids and get camp friends interacting with school friends, etc." I appreciate that I was chosen for this event and it was a pleasure performing for Eleanor and her friends and family.

For arriving guests I played a variety of background music that included requests for 'Best Day of My Life' from American Authors, Train's 'Hey, Soul Sister', 'Graduation (Friends Forever)' from Vitamin C and the appropriately titled, 'I Love Eleanor' by Wes Cunningham.

After the kids had a chance to eat, they had a great time playing games, including a scavenger hunt, Coke & Pepsi and the limbo. Eleanor's mom Amy was insistent The Hora be danced correctly, so she took a few minutes to demonstrate for everyone before I started the music.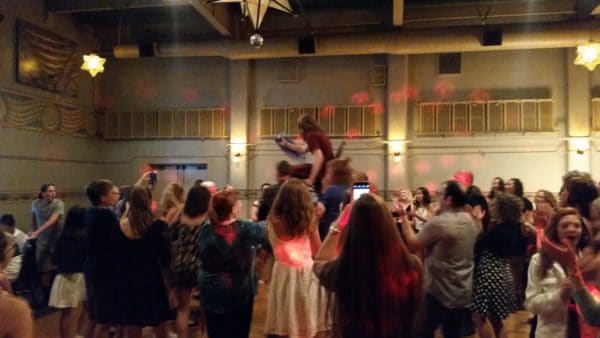 There was a lot of energy and the dance floor was hoppin' all evening to hot hits such as 'Uptown Funk', 'Billie Jean', 'Shut Up and Dance' and more.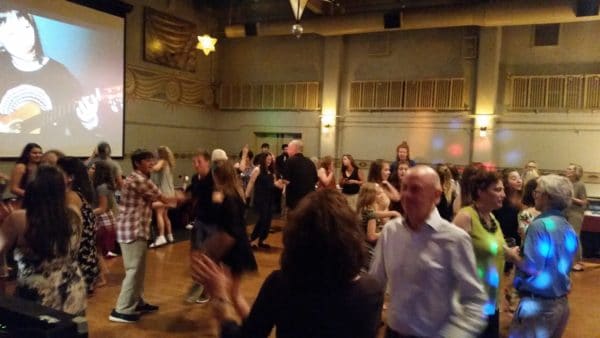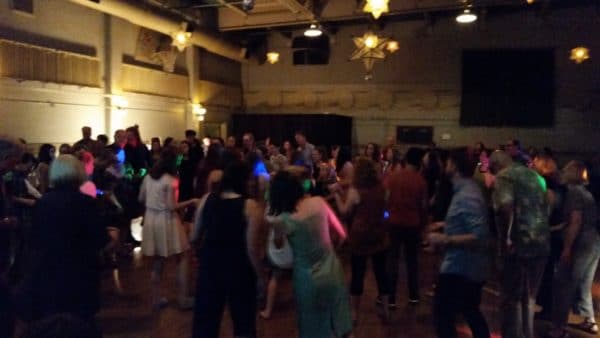 Mazel Tov Eleanor and thank you mom Amy for choosing PRO DJs.

Post Event Satisfaction Survey:

"Rich Ellis was amazing both before the event with all the planning and during the event. He did a fabulous job getting the kids playing games and dancing. They were on the dance floor the entire evening and everyone (kids and adults) had a wonderful time. Rich really made the party a huge success!!!" -Amy Blumenberg (Eleanor's Bat Mitzvah)
Event Date: Saturday, September 10, 2016
Event Type: Bat Mitzvah
Event Location: Kennedy School, Portland, OR
Event Staff: Rich Ellis
Quality of Customer Service via Telephone: Excellent
Quality of Customer Service via Internet: Excellent
Quality of Customer Service at Event: Excellent
Friendliness of your Entertainer: Excellent
Promptness of your Entertainer: Excellent
Professionalism of your Entertainer: Excellent
Entertainer's Performance: Excellent
Entertainer's Appearance: Excellent
System Appearance: Excellent
Sound Quality: Excellent
Overall Volume Levels: Excellent
Music Selection: Excellent
Incorporation of Your Requests: Excellent
Lighting Effects: N/A
Equipment Appearance: Excellent
Overall Customer Service: Excellent
Planning Assistance: Excellent
Entertainer's Cooperation with Other Vendors: Excellent
Overall Performance Rating: Excellent
Would you recommend this service to others? Yes
Related Posts