Wedding Celebration At Stonehedge Gardens

Laura and Nick's Wedding Celebration at Stonehedge Gardens Hood River, Oregon was held on Saturday, June 2, 2018.

It was a gloriously sunny and warm day that made the beautiful tall trees, plants, waterfalls, and lights shining in the tree-canopy that evening a wonderful experience for the senses. I had performed here once before and this is becoming one of my favorite venues.

The ceremony was scheduled for 4pm and also took place outside in the alfresco site at Stonehedge Gardens that is framed with a heart-shaped shrubbery. I setup my sound system here first and provided all music and sound, including a lapel microphone for the officiant.

Wedding Celebration At Stonehedge Gardens Hood River Ceremony Highlights:
Wedding Party Entrance: Sufjan Stevens – The Greatest Gift
Bride Entrance: Novo Amor & Ed Tullett – Alps
Bride & Groom Exit: The Cure – Just Like Heaven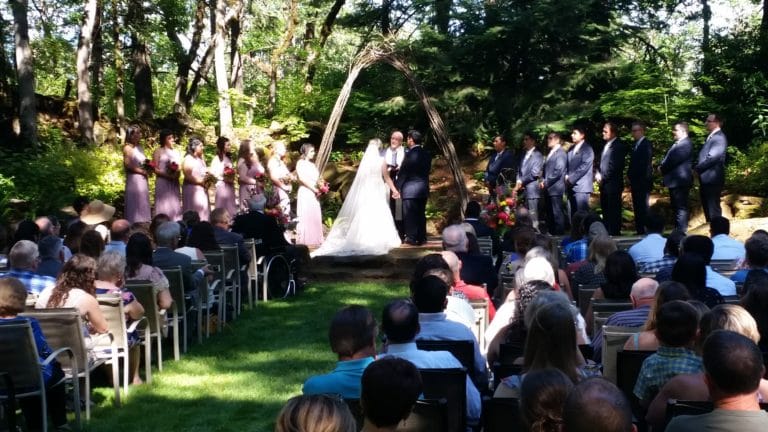 Following the ceremony, the 150+ guests took a short walk to the terraced patio dining and dancing area that was later accented with torches and twinkling lights. A live Mariachi band provided music during most of the cocktail and dinner hour. This allowed me to move my sound system and setup for the reception. When the band took a break, I filled that time with folk, indie and soul background music selections from artists such as Sufjan Stevens, as requested by the bride.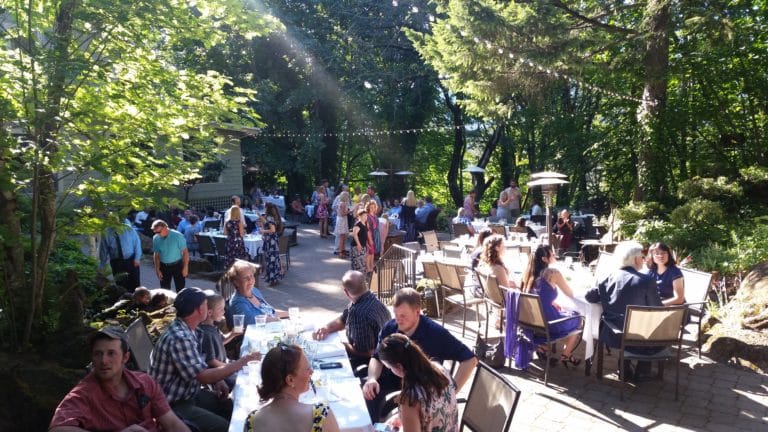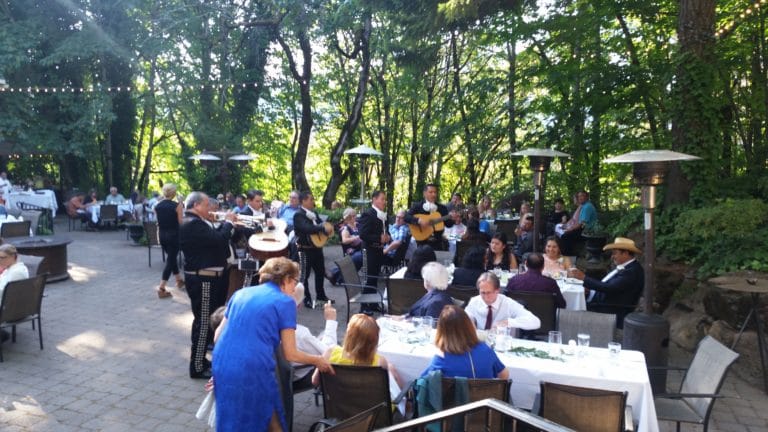 Wedding Celebration At Stonehedge Gardens Hood River Reception Highlights:
Grand Entrance: Performed Live by Mariachi Band
Cake Cutting: Jack Johnson – Better Together
First Dance: Michael Kiwanuka – Home Again
Groom and Mother Dance: Performed Live by Mariachi Band
Bride and Father Dance: Louis Armstrong – What A Wonderful World
Last Dance: Post Malone f/Quavo – Congratulations
About a week before the wedding, the bride's father suffered an injury that required him to recover in a wheelchair. While Nick danced with his mom, Laura went into the house to prepare a surprise for her dad, returning as "What A Wonderful World" began playing in a wheelchair of her own. It was a moving scene and there weren't too many dry eyes in the crowd.

Next I opened the dance floor to everyone and with plenty of daylight left they filled it quickly, and it stayed that way from the opening slow dance to all the fast hit songs that followed, including oldies "Twist & Shout" and "Billie Jean" and recent hits "Uptown Funk" and "Dynamite."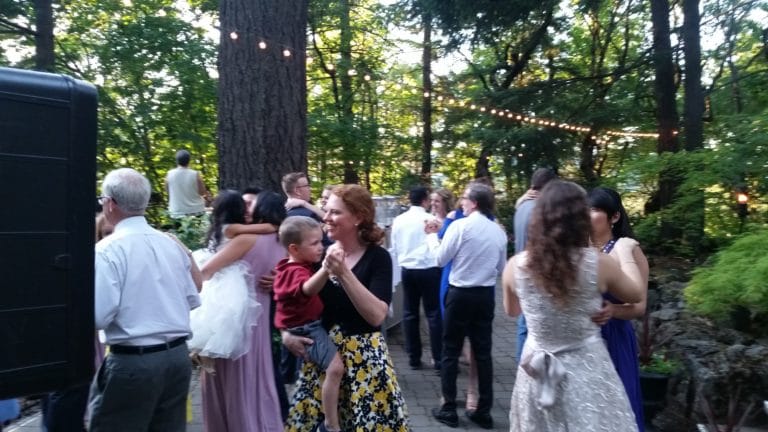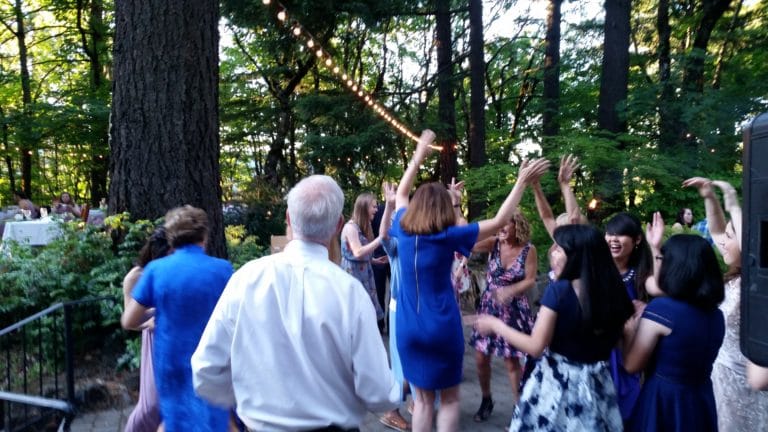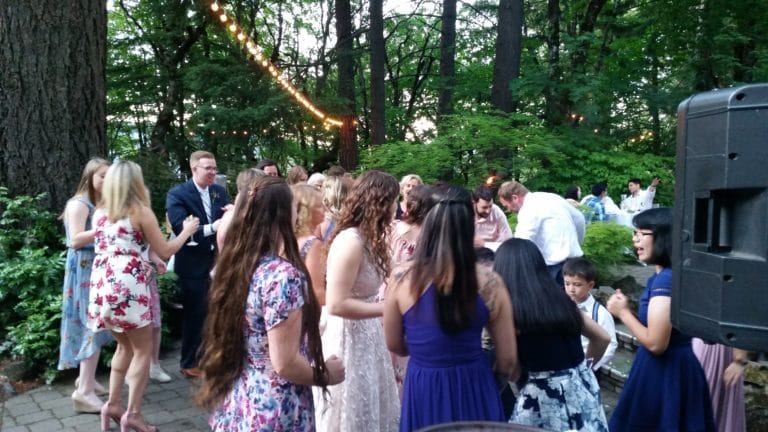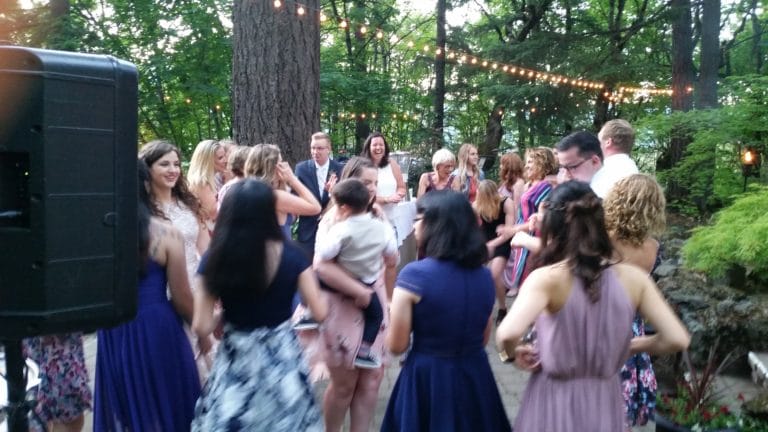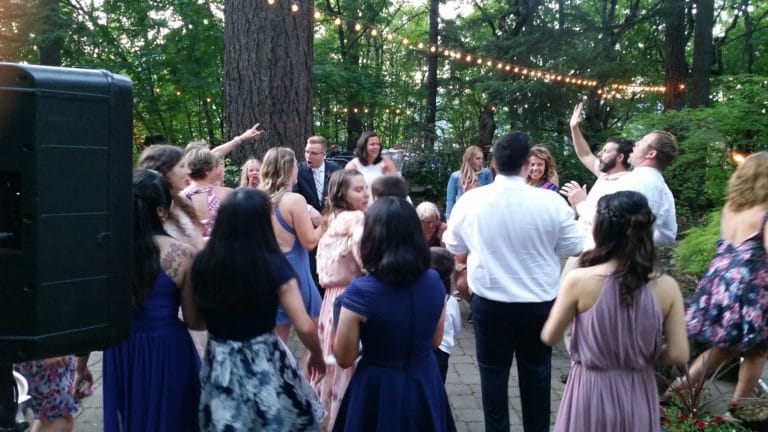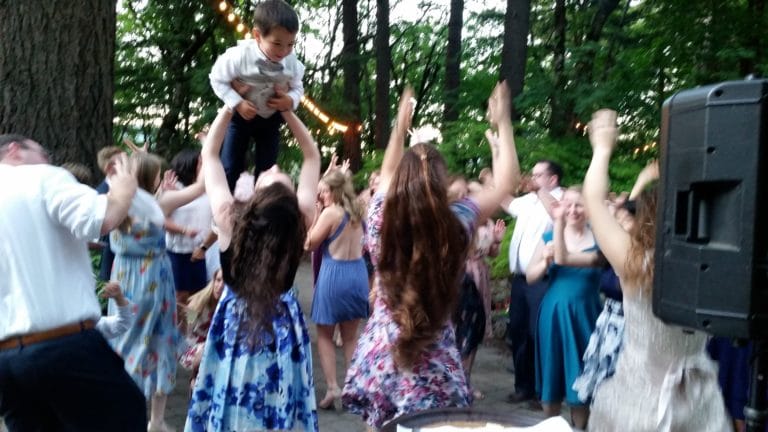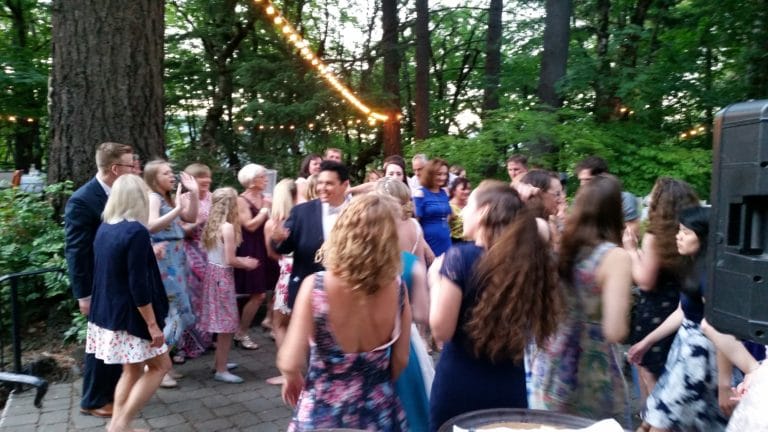 The raging party continued as night fell and the warm summer night had everybody in a good mood.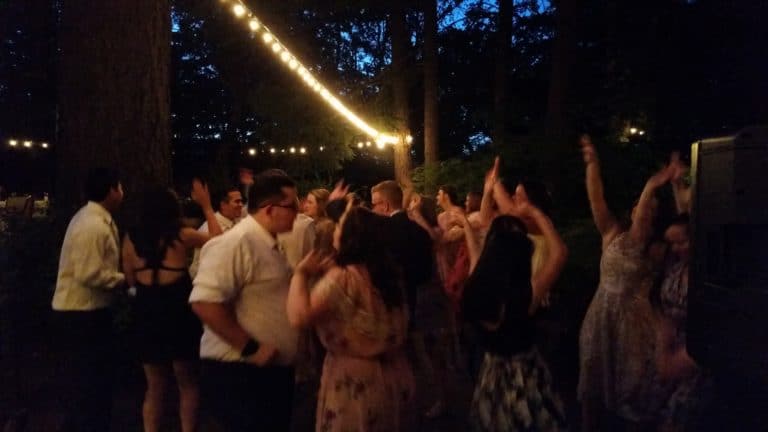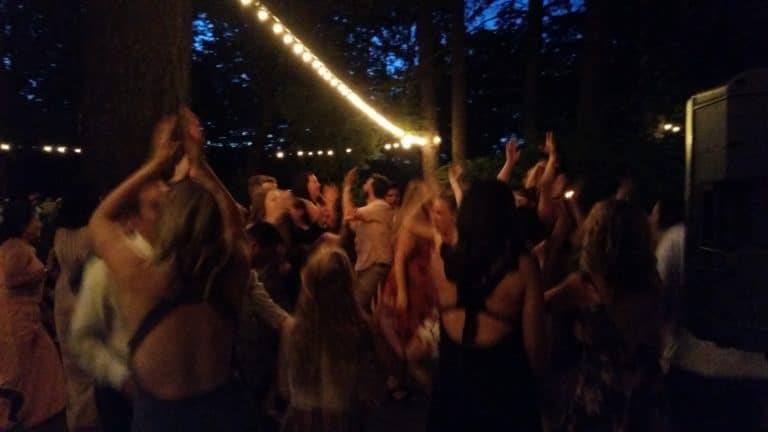 Congratulations Laura and Nick and thank you for choosing PRO DJs.

Post Event Satisfaction Survey:

"Rich made everything so much easier! Being new to this idea of putting on a BIG wedding, it was marvelous to have a professional DJ who knew just what to do and kept everything on track. Thank you so much! Our daughter and son-in-laws special day could not have gone more smoothly!" -Ronda Wallace (Laura Wallace & Nick Reyes Wedding) – Hood River, OR
Event Date: Saturday, June 2, 2018
Event Type: Wedding & Reception
Event Location: Stonehedge Gardens, Hood River, Oregon
Event Staff: Rich Ellis
Quality of Customer Service via Telephone: Excellent
Quality of Customer Service via Internet: Excellent
Quality of Customer Service at Event: Excellent
Friendliness of your Entertainer: Excellent
Promptness of your Entertainer: Excellent
Professionalism of your Entertainer: Excellent
Entertainer's Performance: Excellent
Entertainer's Appearance: Excellent
System Appearance: Excellent
Sound Quality: Excellent
Overall Volume Levels: Excellent
Music Selection: Excellent
Incorporation of Your Requests: Excellent
Lighting Effects: N/A
Equipment Appearance: Excellent
Overall Customer Service: Excellent
Planning Assistance: Excellent
Entertainer's Cooperation with Other Vendors: Excellent
Overall Performance Rating: Excellent
Would you recommend this service to others? Yes
Related Posts