Wedding at Husum Highlands Bed & Breakfast White Salmon Washington

Raena and Chad's wedding at Husum Highlands Bed & Breakfast White Salmon, Washington was held on Saturday, September 21, 2019. Amazing views at this venue from the Washington side of Mt. Hood and driving out could also see Mt. Adams up close.

Posting this a day later when it has been raining, the following photos from yesterday feel a little dreamy. It was sunny and warm with a perfect temperature of 73 degrees… it was a magical night to celebrate.

The ceremony took place just below the main house and reception area where I had a separate sound system setup. It was a little breezy when the wedding began around 4:30pm, but the windscreen for the officiant's lapel microphone did it's job and the audio sounded just right.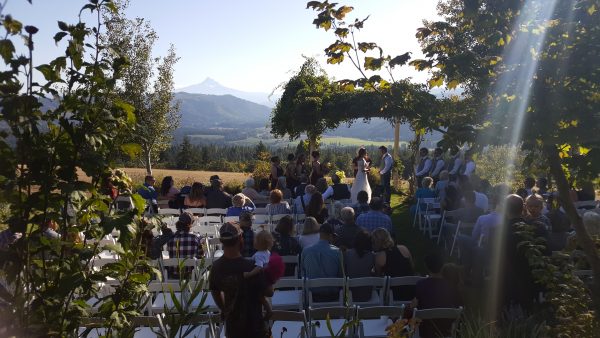 Wedding at Husum Highlands Bed & Breakfast White Salmon Ceremony Highlights:
Wedding Party Entrance: Righteous Brothers – Unchained Melody
Bride Entrance: Florence + The Machine – Stand By Me
Bride/Groom Exit: James Brown – (I Got You) I Feel Good
Background music for cocktails and dinner featured a variety of artists and styles, including The Beatles and Colbie Callait, along with Country favorites from George Strait, Darius Rucker and more.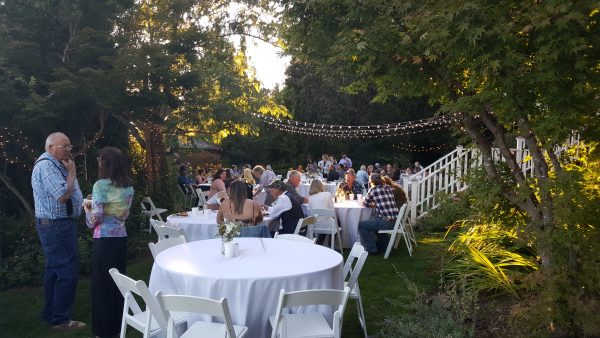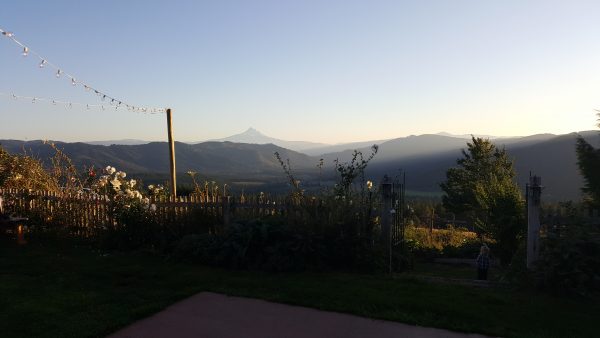 Wedding at Husum Highlands Bed & Breakfast White Salmon Reception Highlights:
Grand Entrance: American Authors – Best Day of My Life
Cake Cutting: James Taylor – How Sweet It Is (To Be Loved By You)
First Dance: Keith Whitley – When You Say Nothing At All
Bride and Father Dance: George Straight – Love Without End, Amen
Groom and Mother Dance: Eric Church – Like Jesus Does
Bouquet Toss: Beyonce – Single Ladies (Put A Ring On It)
Garter Toss: Marvin Gaye – Let's Get It On
Last Dance: Jason Cassidy – Rest of Forever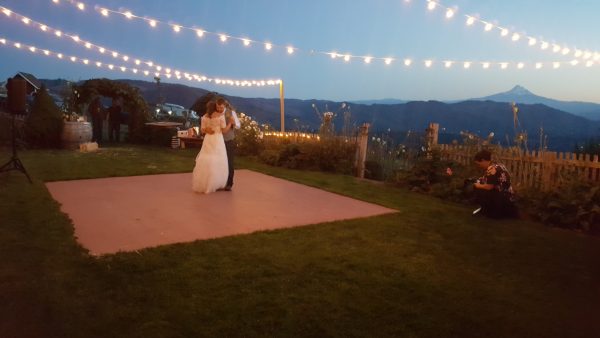 My mobile phone doesn't do it justice, but it was a picturesque evening on the dance floor. Guests gathered quickly for the opening slow dance, then had a great time dancing to everything from oldies and the latest hits, such as "Uptown Funk" and "Stayin' Alive" and Country Classics "Boot Scootin' Boogie" and "Cotton Eye Joe."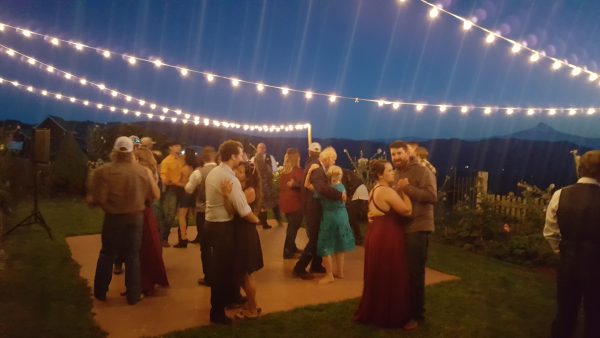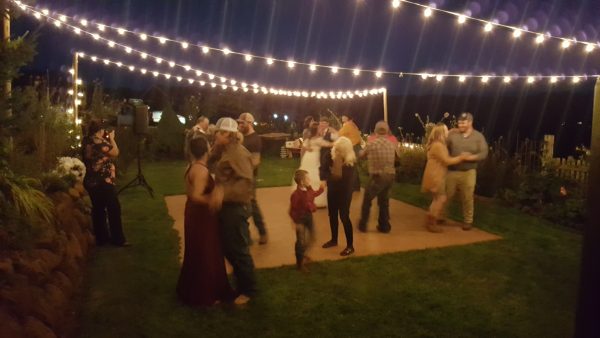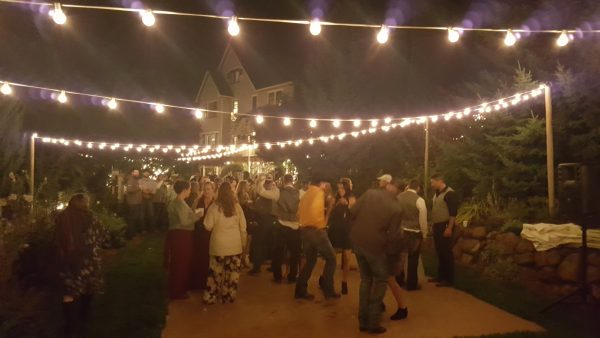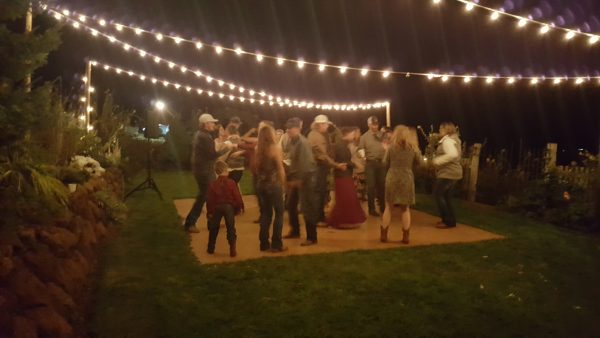 It was a solid two plus hours of dancing on a gorgeous end of summer night. Congratulations Raena and Chad and thank you for choosing PRO DJs.




Post Event Satisfaction Survey:

"My husband and I have zero complaints about Rich and his service!"
-Raena Draper & Chad Lauer – John Day, OR
Event Date: Saturday, September 21, 2019
Event Type: Wedding & Reception
Event Location: Husum Highlands Bed & Breakfast – White Salmon, WA
Event Staff: Rich Ellis
Quality of Customer Service via Telephone: Excellent
Quality of Customer Service via Internet: Excellent
Quality of Customer Service at Event: Excellent
Friendliness of your Entertainer: Excellent
Promptness of your Entertainer: Excellent
Professionalism of your Entertainer: Excellent
Entertainer's Performance: Excellent
Entertainer's Appearance: Excellent
System Appearance: Excellent
Sound Quality: Excellent
Overall Volume Levels: Excellent
Music Selection: Excellent
Incorporation of Your Requests: Excellent
Lighting Effects: Excellent
Equipment Appearance: Excellent
Overall Customer Service: Excellent
Planning Assistance: Excellent
Entertainer's Cooperation with Other Vendors: Excellent
Overall Performance Rating: Excellent
Would you recommend this service to others? Yes
Related Posts