Summer Season Starts With Big Canby Wedding

Nearly 250 guests attended Erika and Ryan's Canby wedding and reception on Saturday, June 20, 2015 at Oak View Acres in Canby, Oregon.

The weather was perfect on the eve of the first official day of summer and the ceremony held outside featured a spectacular view of Mt. Hood.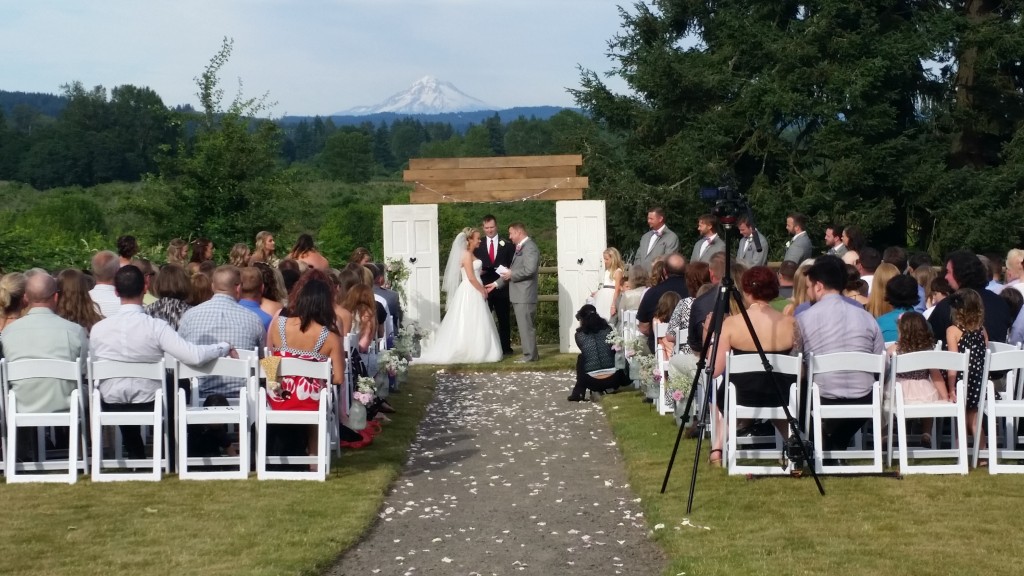 Canby Wedding Ceremony Highlights:
Wedding Party Entrance: Taylor Swift – Love Story (Acoustic)
Bride Entrance: Christina Perri – A Thousand Years
Bride/Groom Exit: Coldplay – A Sky Full Of Stars
Following the ceremony, I moved my sound system inside, but the giant sliding doors remained opened so guests could enjoy the nice evening outdoors and inside.

Background music for cocktails and dinner was a mix of acoustic and cheerful songs, as requested by Erika. The playlist included selections from Jack Johnson, Jason Mraz, OneRepublic and more.

Canby Wedding Reception Highlights:
Grand Entrance: Black Eyed Peas – I Gotta Feeling
Cake Cutting: James Taylor – How Sweet It Is (To Be Loved By You)
First Dance: Sleeping At Last – Turning Page
Bride and Father Dance: Krystal Keith – Daddy Dance With Me
Groom and Mother Dance: Johnny Cash – In My Life
Bouquet Toss: Shania Twain – Beyonce – Single Ladies (Put A Ring On It)
Garter Toss: Shania Twain – Jimi Hendrix – Foxy Lady
Last Dance: Van Morrison – I'll Be Your Lover Too
The feel of a warm summer night appeared to make everyone feel good and ready to have a good time as the dance floor packed immediately for the first open slow dance and then really got going to the fun fast songs, including the newlywed's requests for the 'Cha Cha Slide,' The Jackson 5, Michael Jackson and more.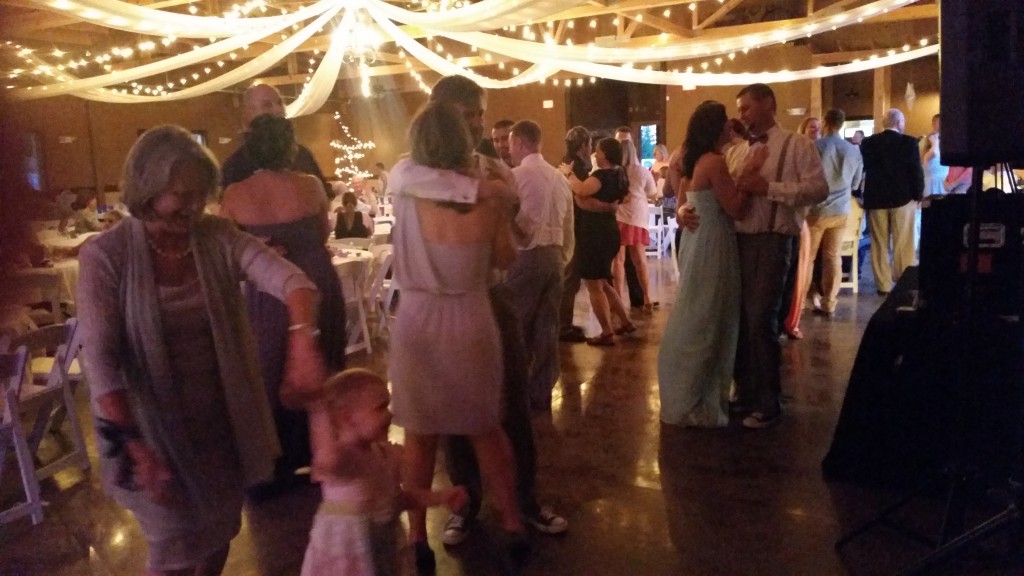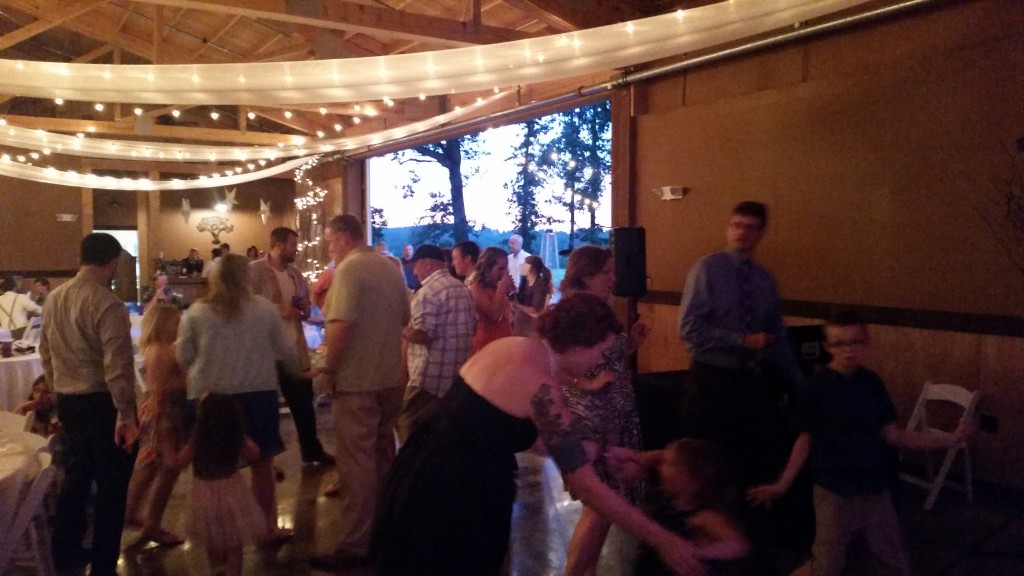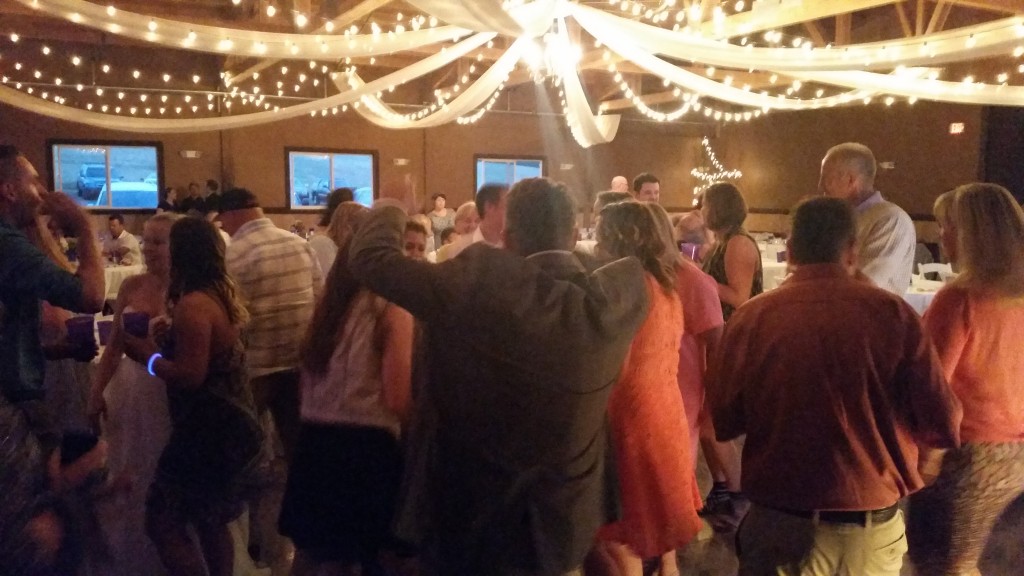 A good mix or favorites from the past and current hit songs, such as 'Shut Up and Dance,' Uptown Funk and more kept things movin' non-stop.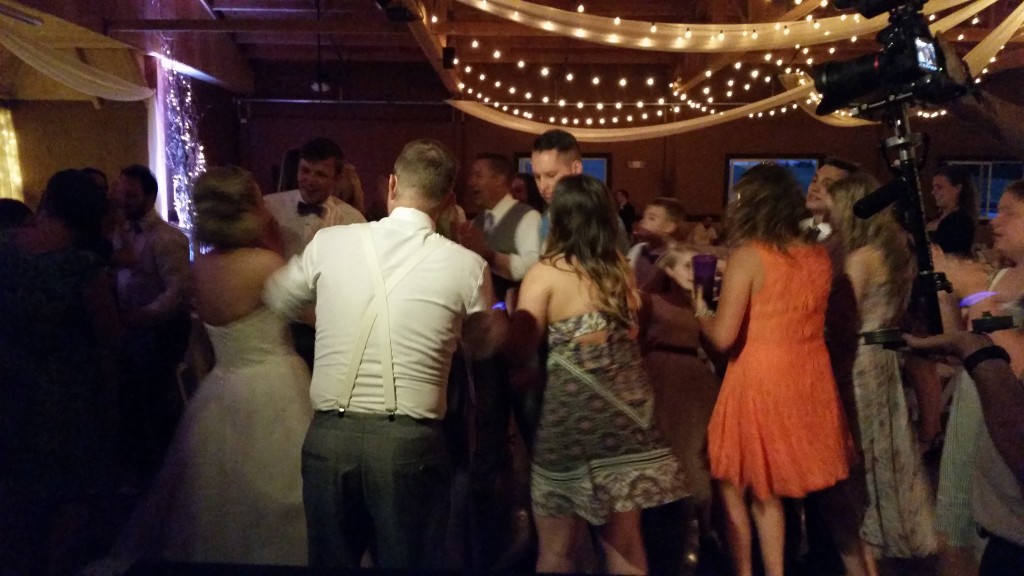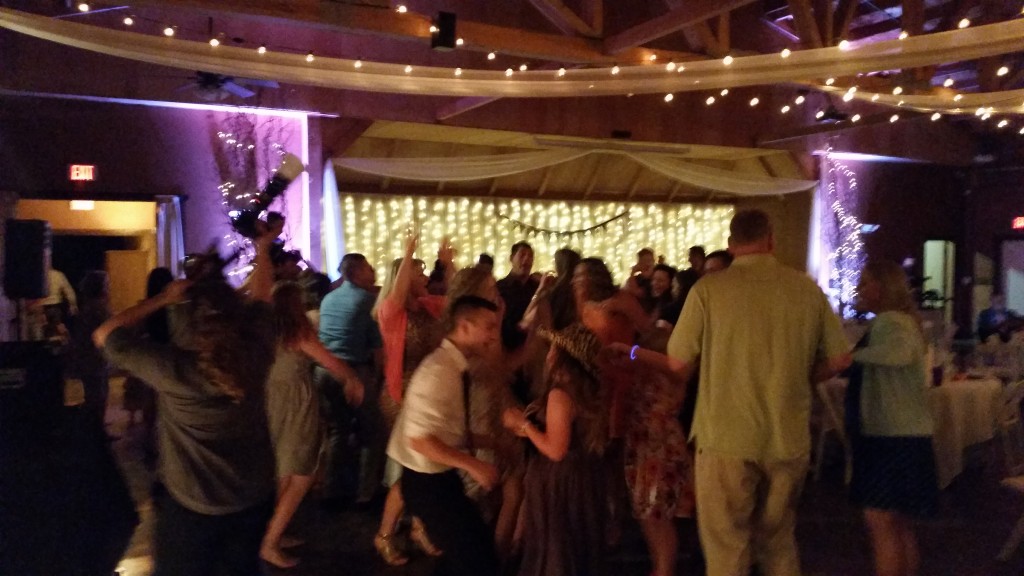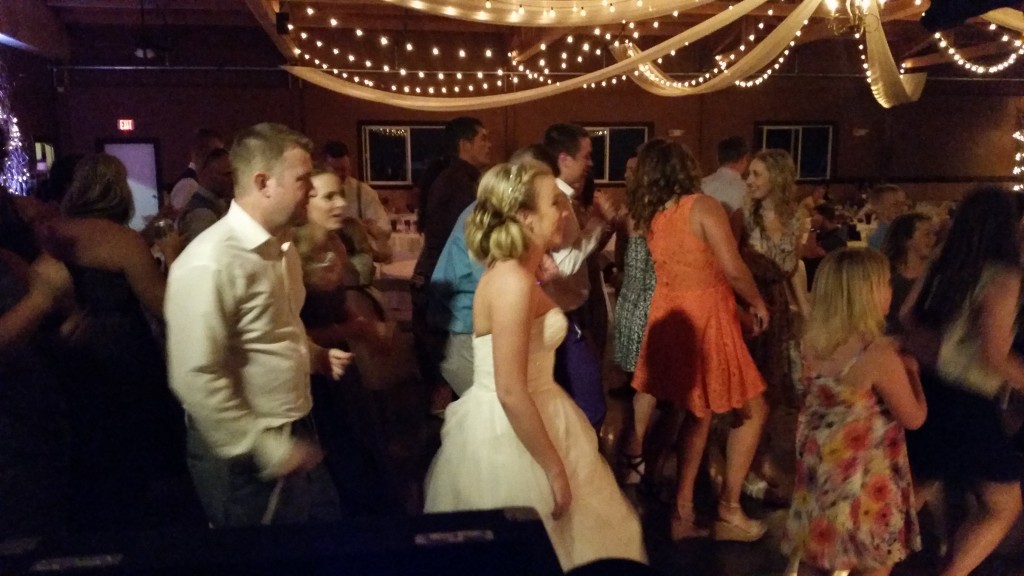 Congratulations Erika and Ryan and thank you for choosing PRO DJs.

Related Posts