St. Helens Oregon Wedding And Reception

Meghan and Andrew's St. Helens Oregon wedding ceremony was held at a private residence near the top of Columbia Heights on Saturday, June 22, 2019.

The gentleman who owns the property said you can normally see Mt. Hood, Mt. St. Helens and Mt. Adams on a clear day. There was cloud cover for this one (photographers love that), but the temperature was perfect in the upper 60's and no rain.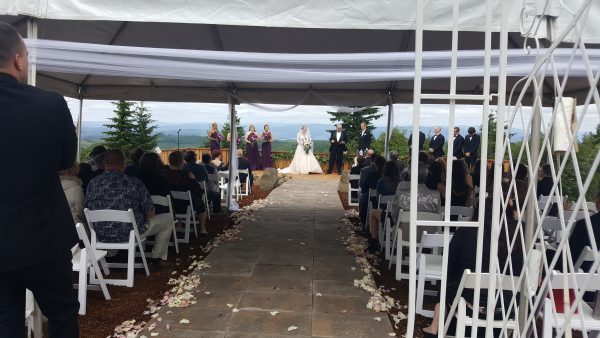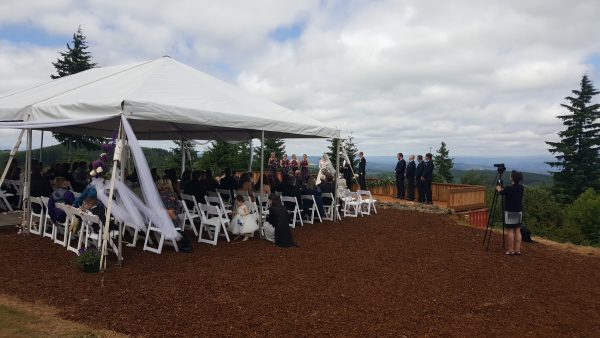 St. Helens Oregon Wedding Ceremony Highlights:
Wedding Party Entrance: Matt Stell – Prayed For You
Bride Entrance: Traditional Bridal Chorus (Classical)
Unity Sand: Leona Lewis – Footsteps in the Sand
Bride/Groom Exit: John Legend – Stay With You
Following the wedding ceremony, family photos were taken while guests relaxed with a cocktail on the lawn or on the deck. I played a mix of background music that included a variety of medium tempo hits, along with some Country favorites as requested by the bride.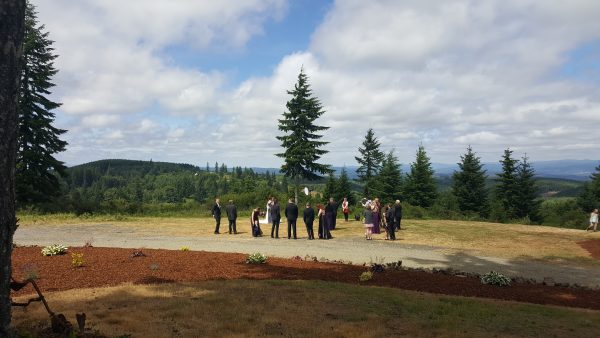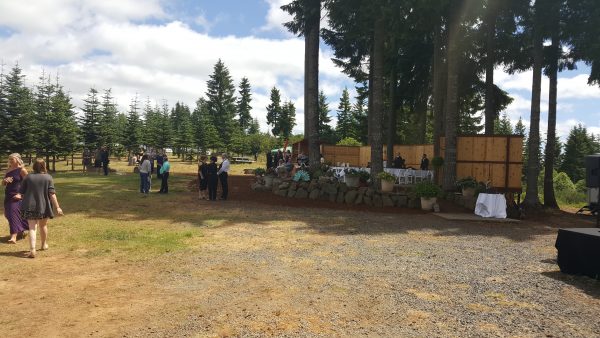 Around 3:45, I faded the music and took down my sound system to get a head start on the guests for the reception scheduled to begin before 5pm at the Elks Lodge in St. Helens (about a 30 minute drive).

As guests arrived for the reception, similar background music from the cocktail hour continued before I softened up the selections for dinner after the newlyweds arrived. There was no grand entrance at this time. This was scheduled for later in the reception when the curtain was opened and the 75 guests were joined by everyone else in attendance at the lodge that night 🙂

St. Helens Oregon Wedding Reception Highlights:
Grand March: LMFAO – Party Rock Anthem
Cake Cutting: James Taylor – How Sweet It Is (To Be Loved By You)
First Dance: Russel Dickerson – Yours
Bride and Father Dance: Brad Paisley – He Didn't Have To Be
Money Dance: Lil Nas X – Old Town Road, Garth Brooks – Friends and Low Places
Bouquet Toss: Beyonce – Single Ladies (Put A Ring On It)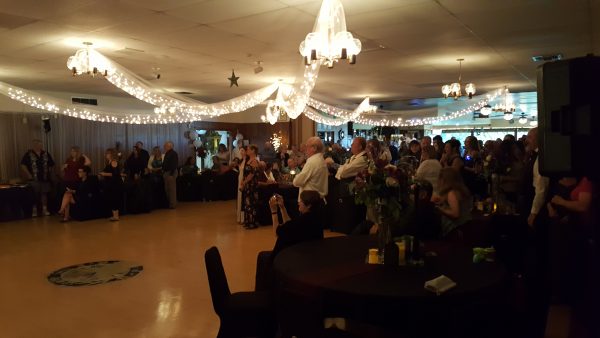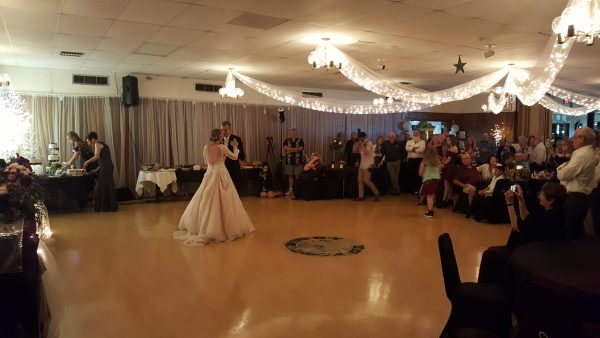 The opening slow dance from the Righteous Brothers got things going for everyone and with many older guests in attendance, selections from the Beatles, Van Morrison and a swing dance from Glenn Miller were well-received.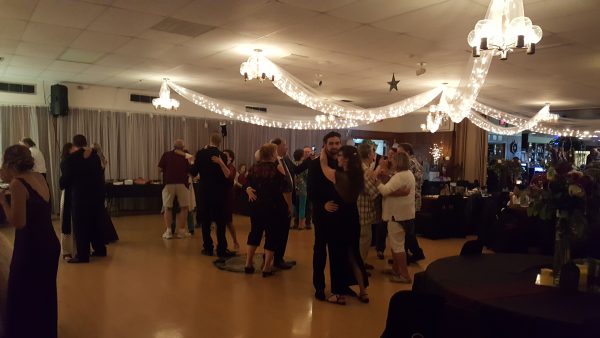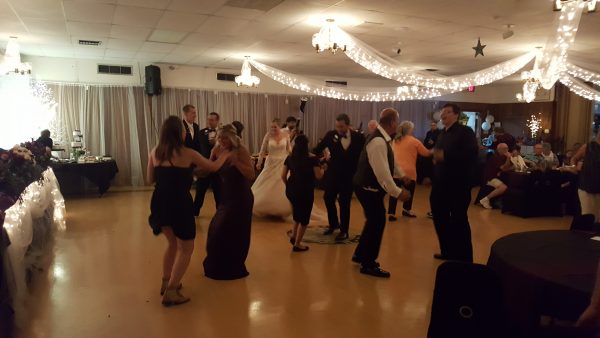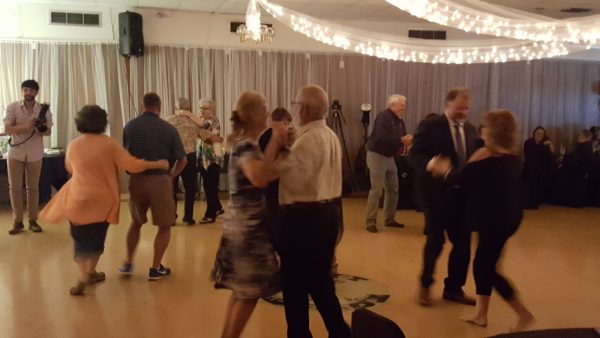 The rest of the night everyone enjoyed getting down to a variety of classics and recent hits, including 'Uptown Funk,' 'Shout,' 'Cupid Shuffle,' 'Footloose' and more.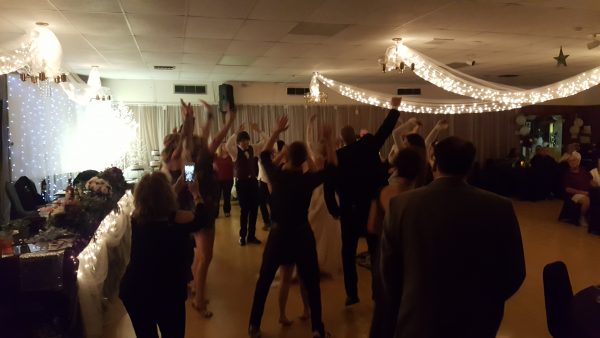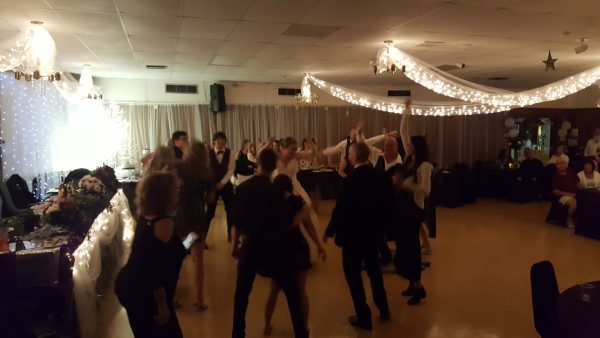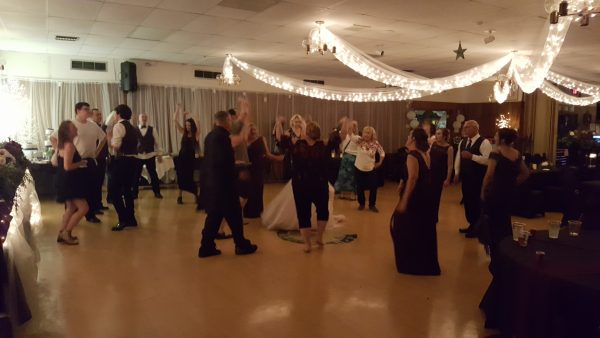 By the time I spun the final slow song, the dance floor had been rockin' a solid three hours.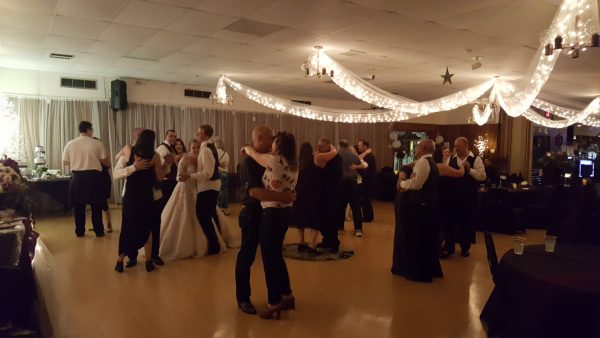 Best wishes Meghan and Andrew!

Related Posts