Rain Stays Away For Cornelius Oregon Wedding

It has been said that rain on your wedding day brings good luck. It was pouring when I arrived for setup for Megan and Travis' Cornelius Oregon wedding on Sunday, September 15, 2019. However, a short time later it dried out and stayed that way the rest of the afternoon and evening at Unger Farms store.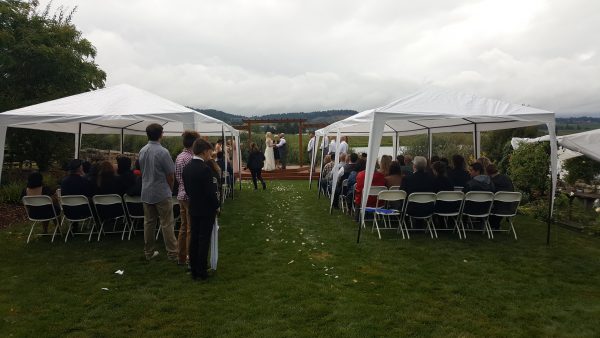 Cornelius Oregon Wedding Ceremony Highlights:
Wedding Party Entrance: Kina Grannis – Can't Help Falling In Love (Piano Version)
Bride Entrance: Pachelbel – Canon in D (Best Piano Version)
Bride/Groom Exit: Florida Georgia Line – Simple
Following the ceremony, guests walked down the grass hill to the store below for drinks and appetizers inside or they could hang out on the deck with view of the water. For this, I setup a separate speaker with background music that included a variety of classic hits and country favorites from artists such as George Strait, Adele, The Beatles and more. I played the same background set from my main system used for the ceremony so music could be heard nearly everywhere on the property.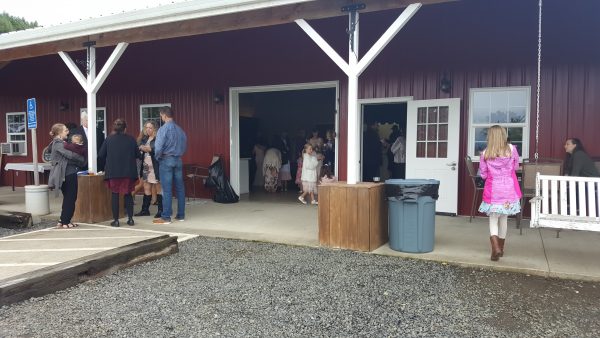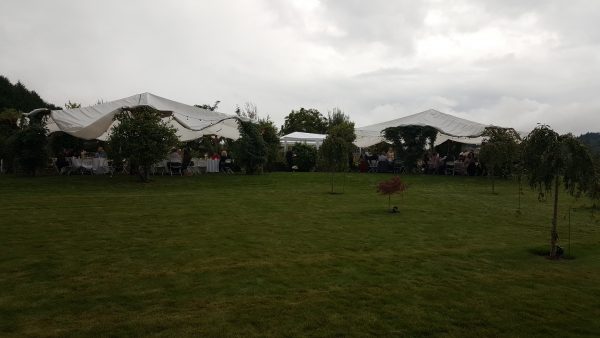 Cornelius Oregon Wedding Reception Highlights:
Grand Entrance: Sugarland – Stuck Like Glue
Cake Cutting: Ben E King – Stand By Me
First Dance: Brad Paisley – Then
With the rain holding off and a reasonable temperature, it turned out to be a pleasant evening and guests hit the grass dance floor right away and kept going strong for the next two hours. They danced to everything from "Stayin' Alive" and "Footloose" to "Uptown Funk" and Country hits, "Boot Scootin' Boogie" and recent smash "Git Up…" plus the only request I received from the bride for Whitney Houston's "I Wanna Dance with Somebody (Who Loves Me)."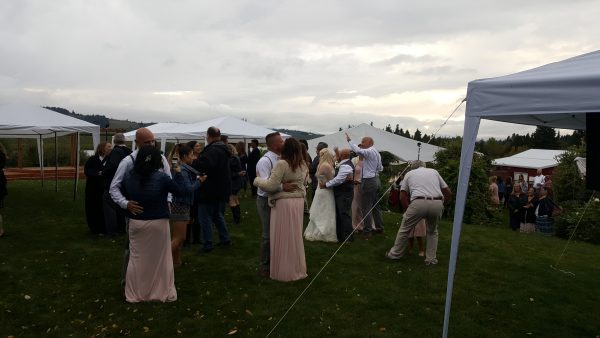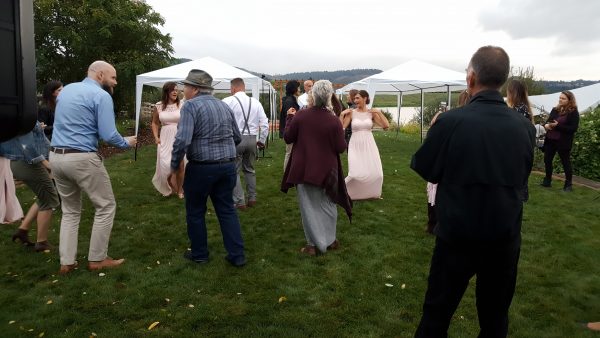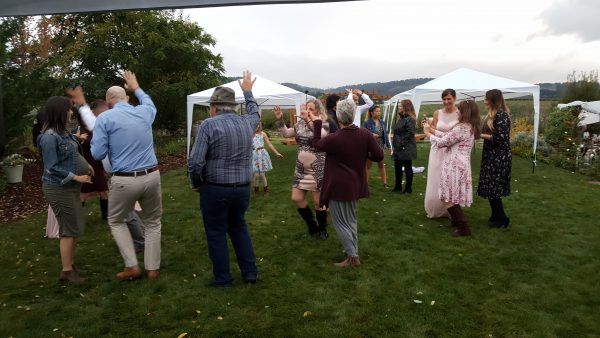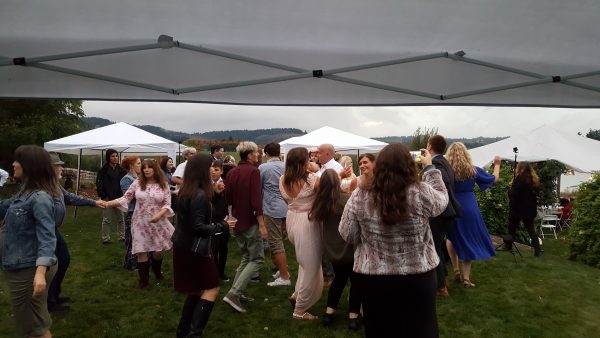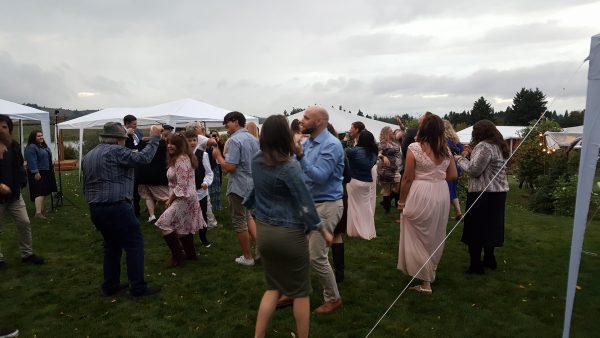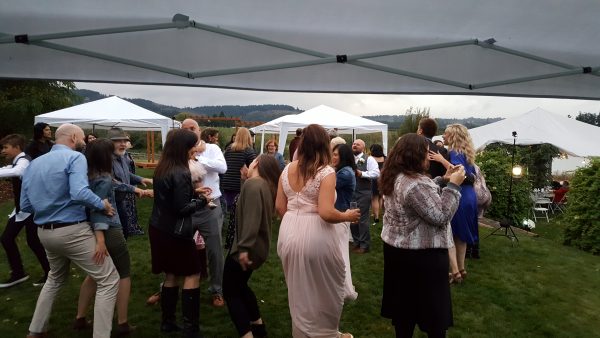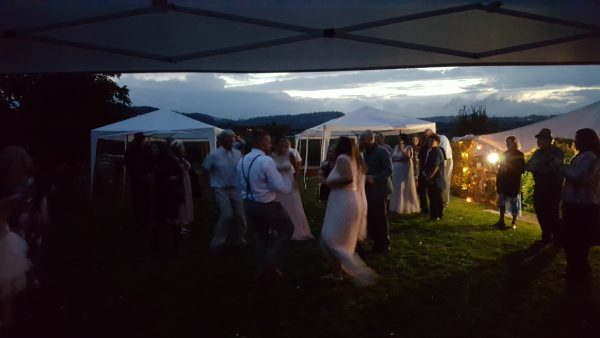 Best wishes Megan and Travis and thank you for choosing PRO DJs.

Post Event Satisfaction Survey:

"Everything was great!"  -Travis and Megan Wilson
Event Date: Sunday, September 15, 2019
Event Type: Wedding & Reception
Event Location: Cornelius Oregon
Event Staff: Rich Ellis
Quality of Customer Service via Telephone: Excellent
Quality of Customer Service via Internet: Excellent
Quality of Customer Service at Event: Excellent
Friendliness of your Entertainer: Excellent
Promptness of your Entertainer: Excellent
Professionalism of your Entertainer: Excellent
Entertainer's Performance: Excellent
Entertainer's Appearance: Excellent
System Appearance: Excellent
Sound Quality: Excellent
Overall Volume Levels: Excellent
Music Selection: Excellent
Incorporation of Your Requests: Excellent
Lighting Effects: Excellent
Equipment Appearance: Excellent
Overall Customer Service: Excellent
Planning Assistance: Excellent
Entertainer's Cooperation with Other Vendors: Excellent
Overall Performance Rating: Excellent
Would you recommend this service to others? Yes
Related Posts