Portland Cityscape Lights Up Company Party

It was a perfect summer day for employees of a Portland area excavation company to gather with their spouses for a company party held on the rooftop of the Eastside Exchange Building in Southeast Portland, Oregon on July 7, 2018.

Guests began arriving at 5pm. I played a variety of background music from artists such as Adele, Bruno Mars and Queen, as well as some country music favorites. The cocktail hour went until 6pm and then everyone went down to the second floor Cascade Ballroom for dinner. The venue sent up an audio connection to the rooftop where I was setup, so I could continue providing background music through the ballroom house system.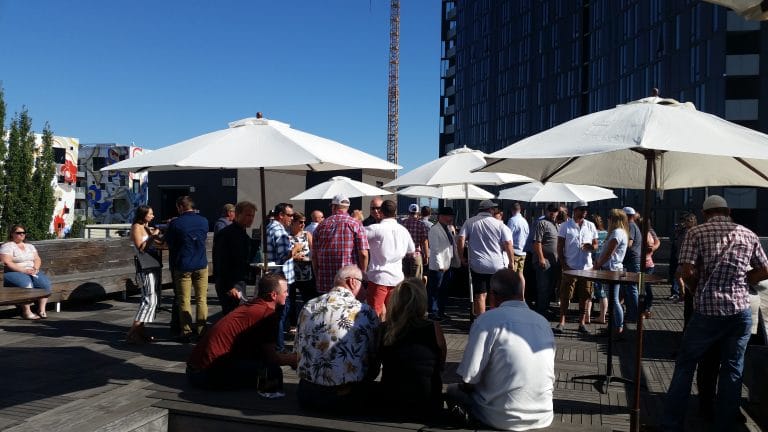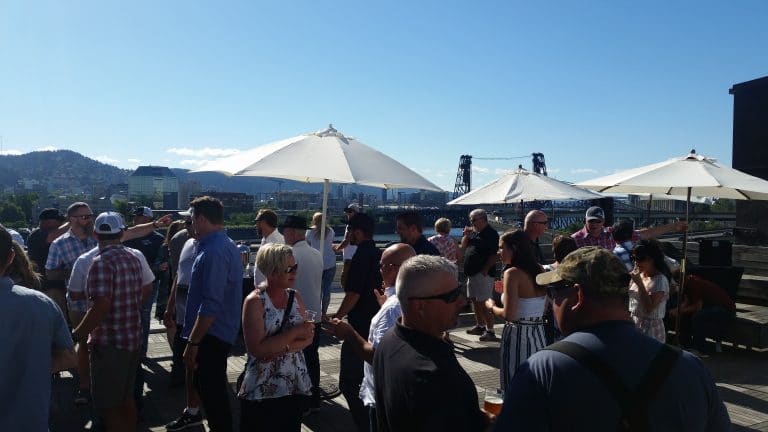 Most guests returned to the rootop around 7:30 and then about an hour later the dance floor was officially opened. We had a few takers early who gathered in the small space in front of me, dancing to a request for Bruno Mars' "24K Magic," but by the next song, the entire rooftop deck was filled with folks getting down to Outkast, Michael Jackson, Bee Gees and more.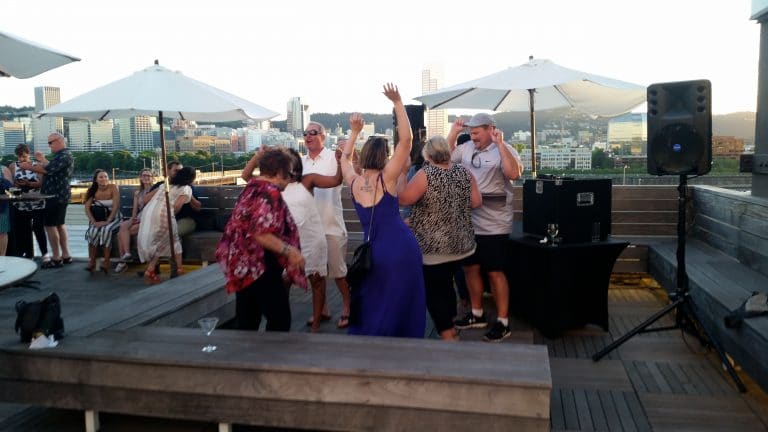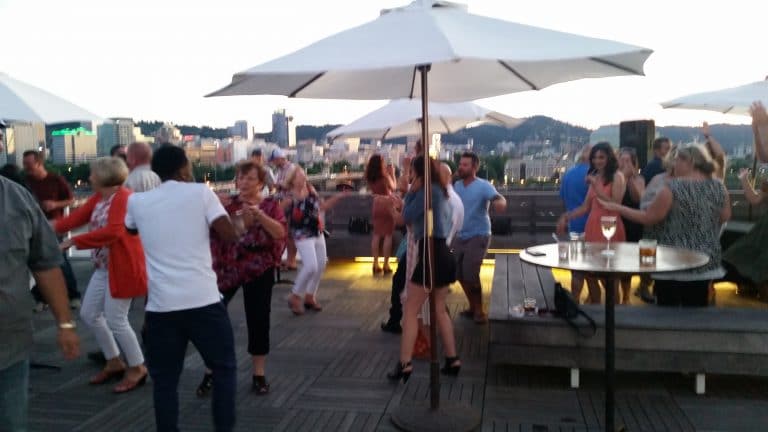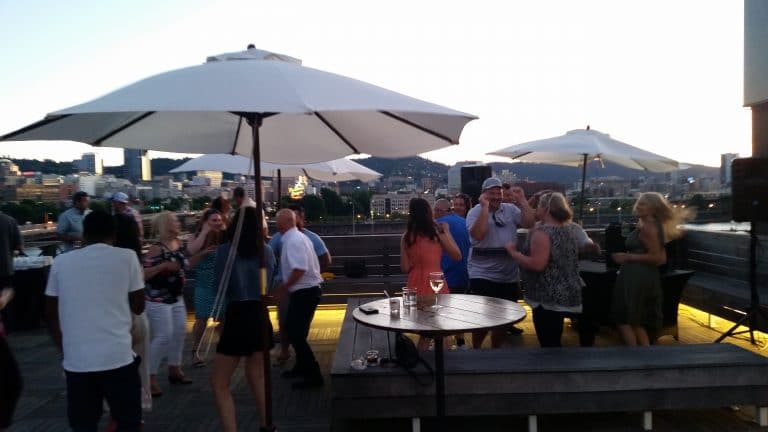 The setting sun provided stunning views of the Downtown Portland cityscape as the party rolled on with Usher's "Yeah," "Sexyback" from Justin Timberlake, Maroon 5's "Moves Like Jagger" and other fun songs to move too… the night wrapped at 10pm with "Kiss" from Prince.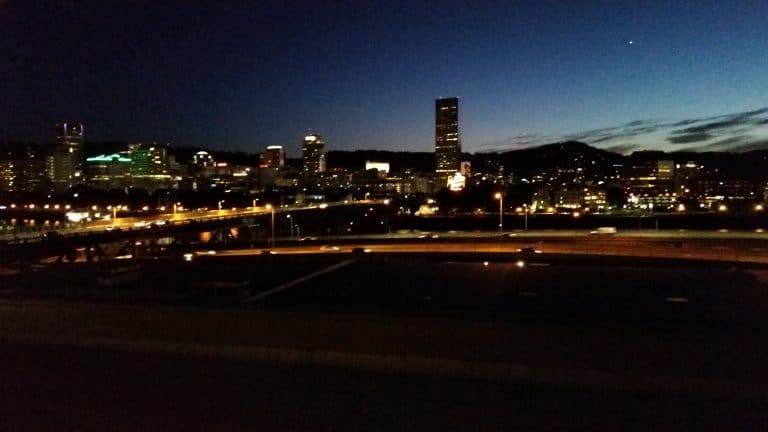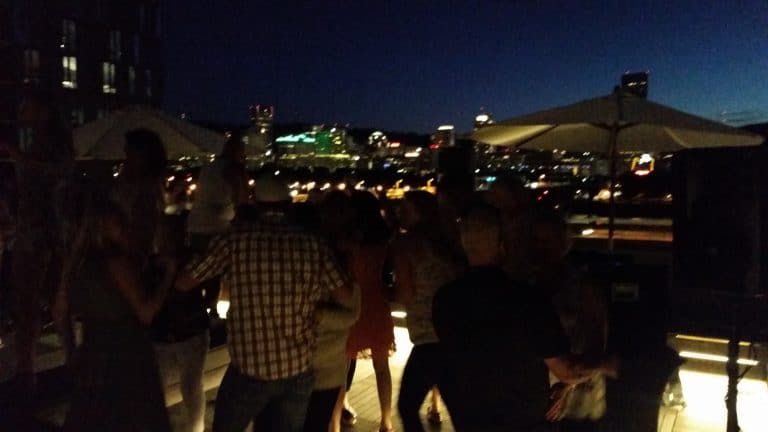 Related Posts