Portland Bar Mitzvah DJ Energizes Benson Hotel

Portland Bar Mitzvah DJ Rich Ellis performed at David' Bar Mitzvah held in the Mayfair Ballroom at the Benson Hotel in Downtown Portland, Oregon on Saturday, February 11, 2017.

There was a lot of energy in the room from the beginning and the kids had fun with the ice breaker gold coin table game I played with them during dinner. More games followed: including 'Name That Tune' and David's request for 'Coke & Pepsi.' The photo booth adjacent to the dance floor was also a big hit.

After they had a chance to eat, the adults joined in for 'The Hora' and chair raising.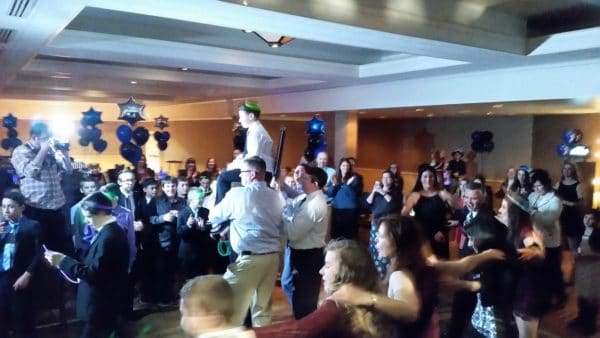 Many guests stuck around for a solid two hours of dancing to everything from 'I Gotta Feeling' and 'Uptown Funk' to recent popular songs, '24K Magic' and 'Side to Side'.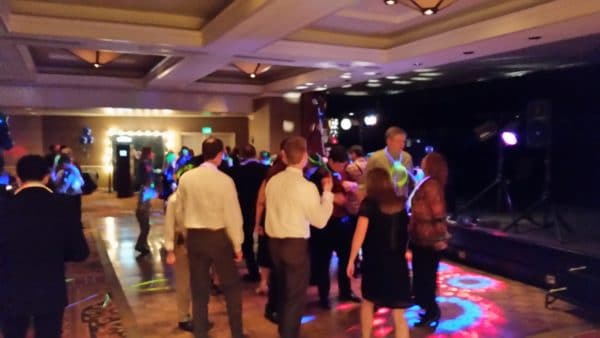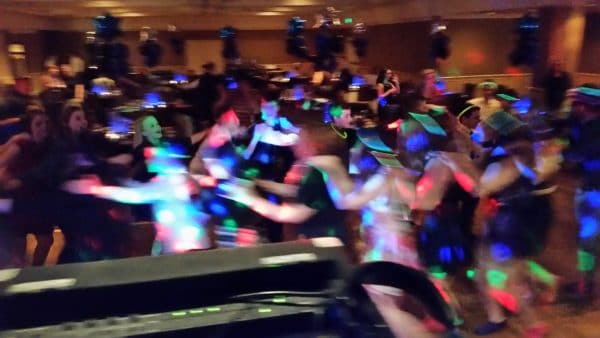 Mazel Tov David and thank you mom Lauren for choosing PRO DJs.

Post Event Satisfaction Survey:

"Rich was great! Both the kids and adults had a lot of fun."
-Lauren Stillman-Smith (David's Bar Mitzvah)
Event Date: Saturday, February 11, 2017
Event Type: Bar Mitzvah
Event Location: Benson Hotel, Portland, OR
Event Staff: Rich Ellis
Quality of Customer Service via Telephone: Excellent
Quality of Customer Service via Internet: Excellent
Quality of Customer Service at Event: Excellent
Friendliness of your Entertainer: Excellent
Promptness of your Entertainer: Excellent
Professionalism of your Entertainer: Excellent
Entertainer's Performance: Excellent
Entertainer's Appearance: Excellent
System Appearance: Excellent
Sound Quality: Excellent
Overall Volume Levels: Excellent
Music Selection: Excellent
Incorporation of Your Requests: Excellent
Lighting Effects: Excellent
Equipment Appearance: Excellent
Overall Customer Service: Excellent
Planning Assistance: Excellent
Entertainer's Cooperation with Other Vendors: Excellent
Overall Performance Rating: Excellent
Would you recommend this service to others? Yes
Related Posts