Oregon Wedding DJ At Gray Gables Estate

Oregon Wedding DJ Rich Ellis had the opportunity to perform at Krystin and Joel's wedding and reception on Sunday, October 2, 2016 at Gray Gables Estate in Milwaukie, Oregon.

Rain fell most of the day, but cleared up in time for the 6pm ceremony held outside near the Koi Pond where I setup a second sound system.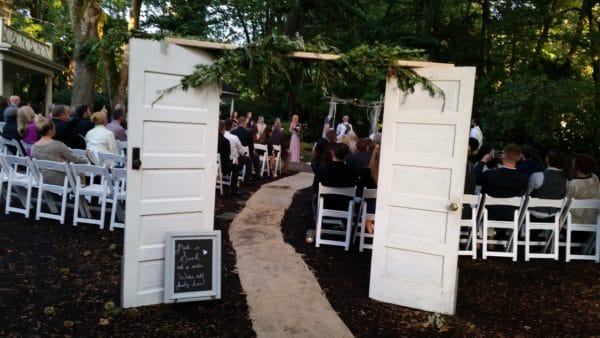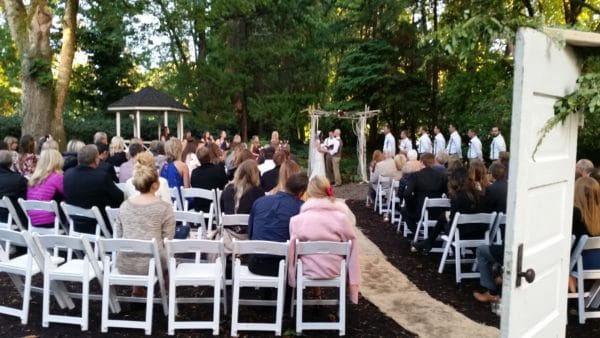 Oregon Wedding DJ Ceremony Highlights:
Wedding Party Entrance: Beatles – Here Comes the Sun
Bride Entrance: Ben E. King – Stand By Me
Bride/Groom Exit: Ray LaMontagne – You Are the Best Thing
The original plan was to also hold the reception outside in the Large Garden, but with the threat of an occasional shower, the newlyweds decided to move the celebration inside. Krystin and Joel were very involved in the music selection. In fact, they chose all songs played during cocktails and dinner… an eclectic mix that included music from Van Morrison, Lincoln Durham, Ella Fitzgerald, Alabama Shakes and more.

Oregon Wedding DJ Reception Highlights:
Grand Entrance: Mumford and Sons – I Will Wait
Cake Cutting: Ella Fitzgerald & Louis Armstrong – Our Love Is Here To Stay
First Dance: White Buffalo – Love Song #1
Bride and Father Dance: Fleetwood Mac – Landslide (Live, "This is for you, daddy" said at start)
Groom and Mother Dance: Tom Petty – Wildflowers
Last Dance: Billy Idol – White Wedding
Following the formal dances, I opened the dance floor to all guests with 'At Last' from Etta James. It was a great turnout.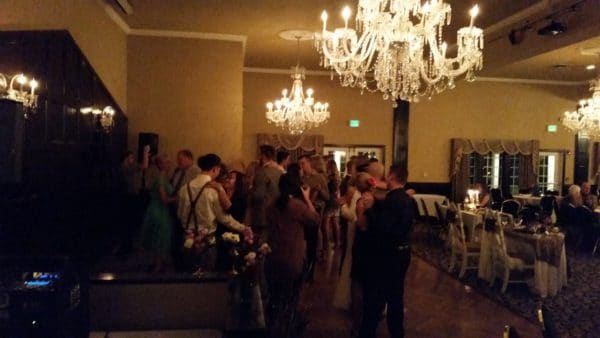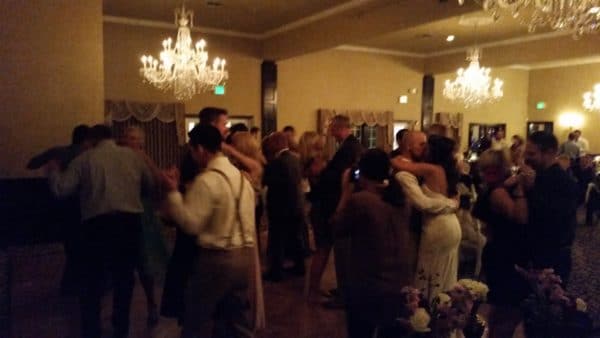 Everyone appeared to have a lot of fun dancing to the classic hits and current favorites, including 'December 1963 (Oh, What A Night) from the Four Seasons, Walk the Moon's 'Shut Up and Dance', and the newlywed's requests for AC/DC and Queen.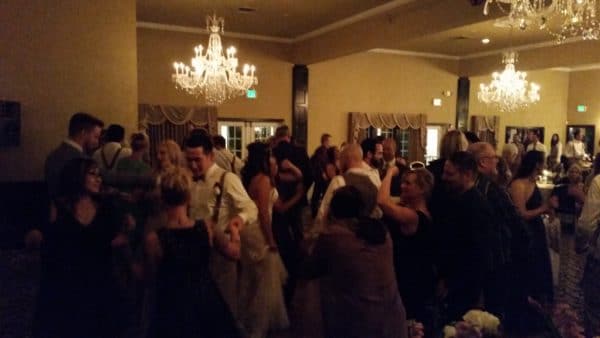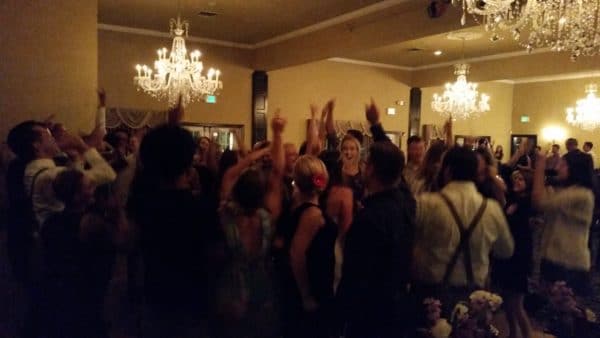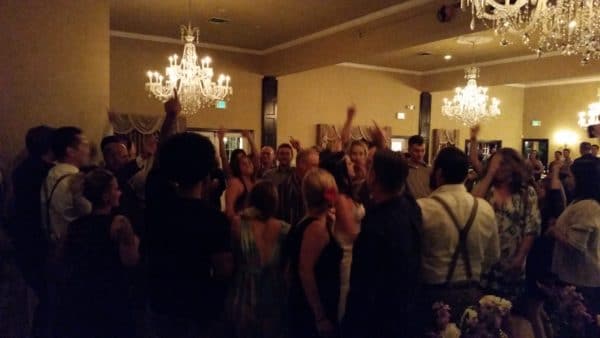 After all these years as a DJ, it's still nice to hear "you're doing a great job," and Krystin and Joel said they had a great time. Best wishes to you both as you travel the world together. Thank you for choosing PRO DJs.

Related Posts