Nothing But Fun At Boring Oregon Wedding

It was another beautiful Northwest Summer day for Monica and David's Boring Oregon wedding held at Reardon Nursery on Friday, July 17, 2015.

With very little rain since late May, Mt. Hood is looking bare, but still provides a picturesque backdrop.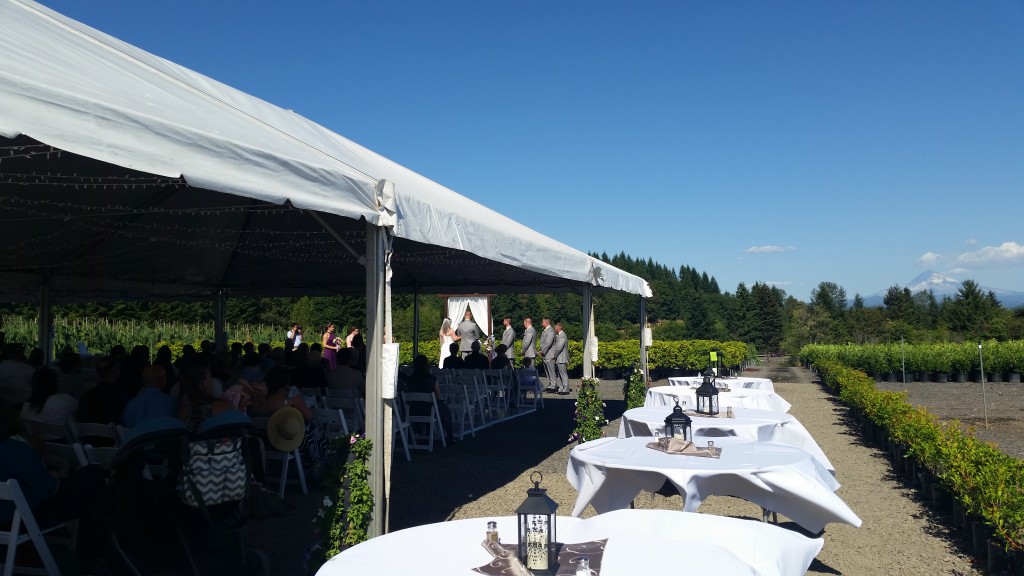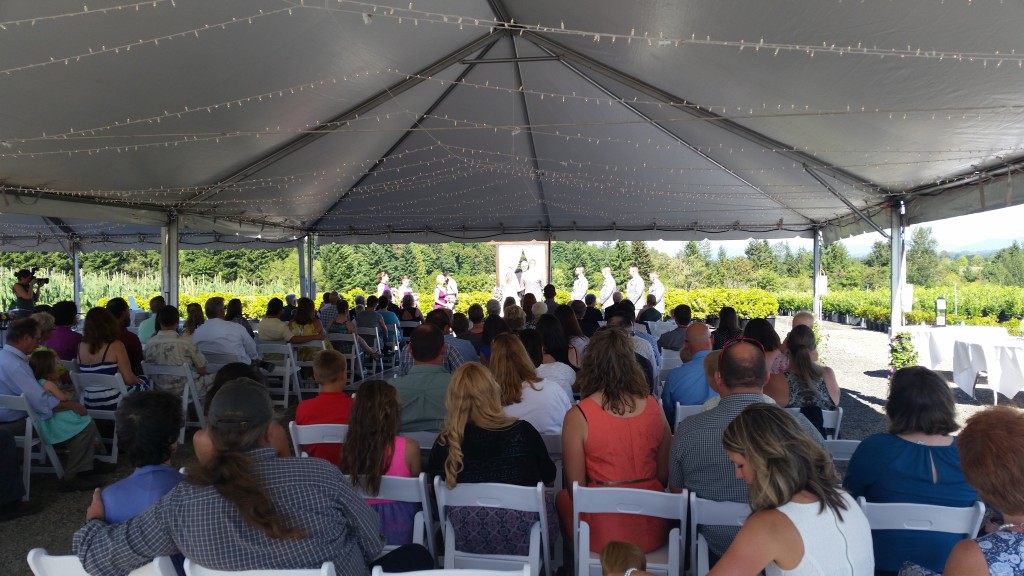 Boring Oregon Wedding Ceremony Highlights:
Wedding Party Entrance: Vitamin String Quartet – All I Want Is You
Bride Entrance: Bridal Chorus (Wagner)
Bride/Groom Exit: Derek Bourgeois – Serenade Op. 22
The tent area was arranged for dinner after all guests made their way to the backyard of the nearby house for cocktails. When they returned, I played a mix of light classic jazz and standards, as requested by the newlyweds, including Frank Sinatra, John Coltrane, Glenn Miller and more.




Boring Oregon Reception Highlights:
Cake Cutting: James Taylor – How Sweet It Is (To Be Loved By You)
First Dance: Turtles – Happy Together
Bride and Father Dance: Heartland – I Loved Her First
Money Dance: Beatles – In My Life
Anniversary Dance: Nat King Cole – When I Fall In Love
There was plenty of daylight when the dance floor was opened to everyone and despite the heat, we had quite a few guests ready to cut loose to the classics early on, including 'Twist & Shout,' 'In The Mood' and 'My Girl.'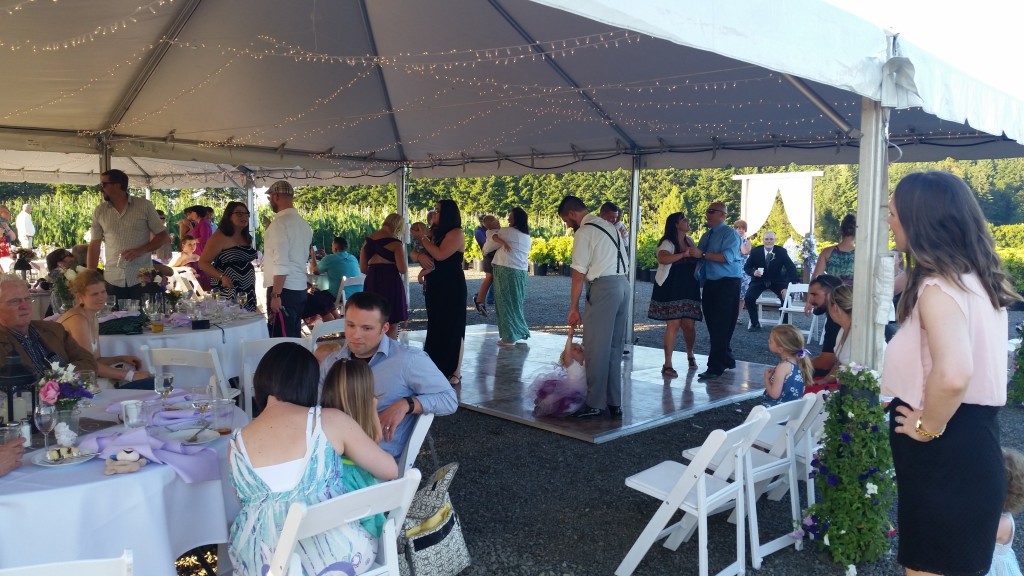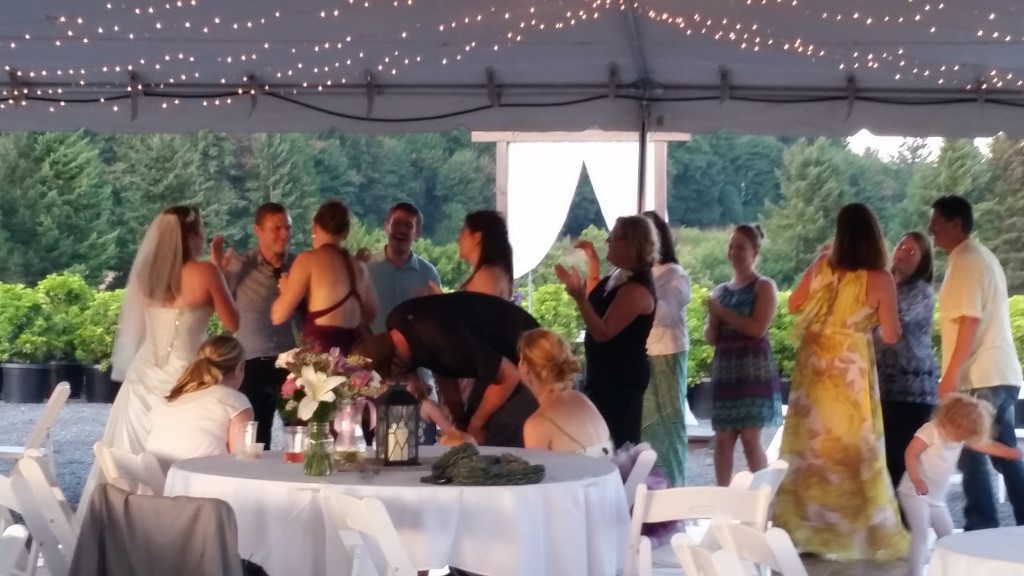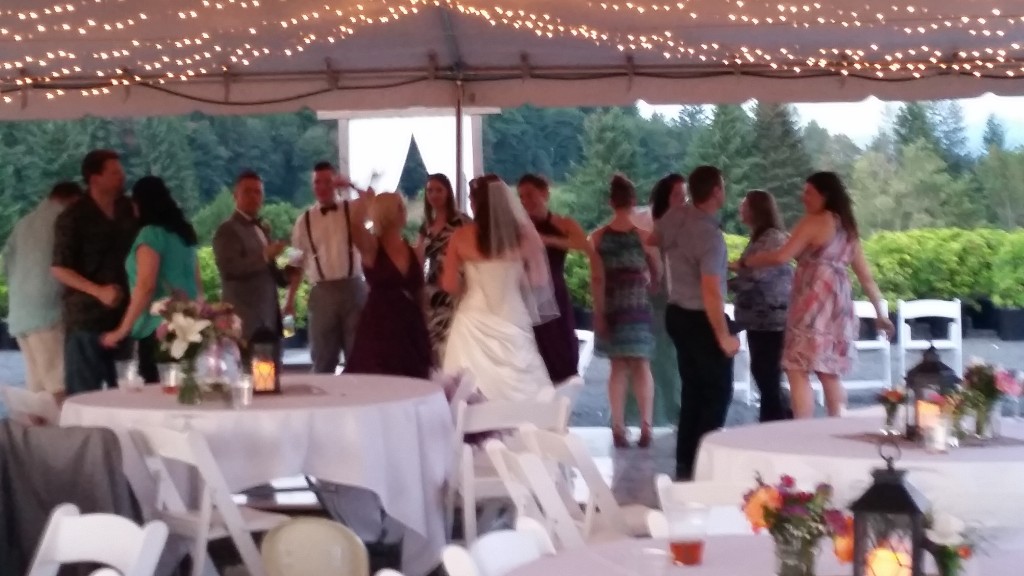 After the bride and groom returned from taking pictures at sunset, the energy picked up a little more as the mix included contemporary hits 'Happy,' 'Single Ladies,' 'Cupid Shuffle' and more. We had a good run until after dark before wrapping with a final slow dance.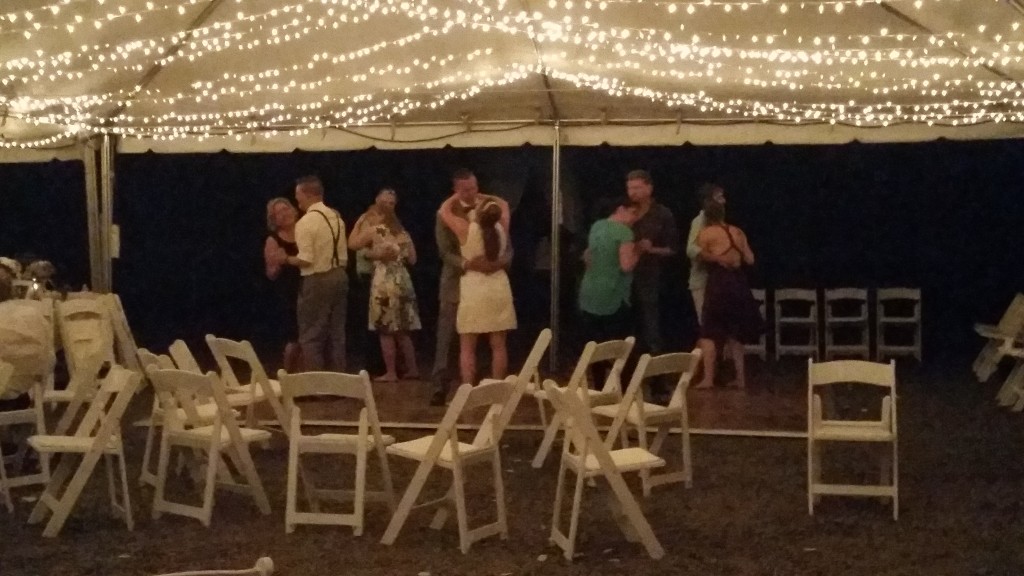 Best wishes Monica and David.

Related Posts