Noho's Hawaiian Cafe Wedding Reception

Macey and Sam's Noho's Hawaiian Cafe wedding reception was held on Sunday, August 25, 2019 in Portland, Oregon. The couple were actually newlyweds for about 48 hours as they were married on Friday, August 23rd.

It was a beautiful evening and comfortable 78 degrees on the hidden back patio with firepit at Noho's when the celebration began around 5pm.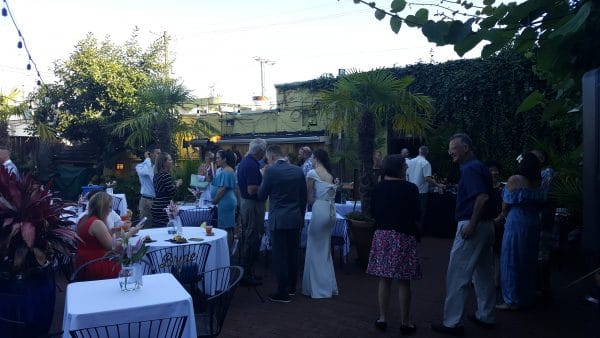 About 90 guests made up of family and close friends attended. Background music was a wide variety of selections from artists such as Adele, John Legend, Queen, Blondie, Jack Johnson, Stevie Wonder and more.

After cutting the cake, the bride and groom had asked for a microphone to thank everyone for coming and to kick off their own first dance, which was a dance for all and the floor packed quickly to Macey and Sam's choice of "Shut Up and Dance" by Walk the Moon.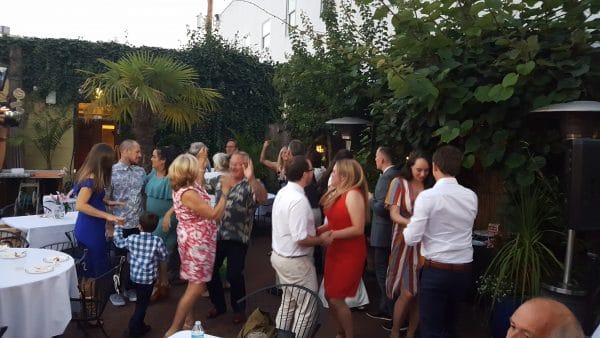 Guests danced to everything from "Hey Ya" to recent smash "Old Town Road," plus family favorites, "All Night Long" from Lionel Richie, "I Want A New Drug" by Huey Lewis & the News, "Uptown Funk" and others.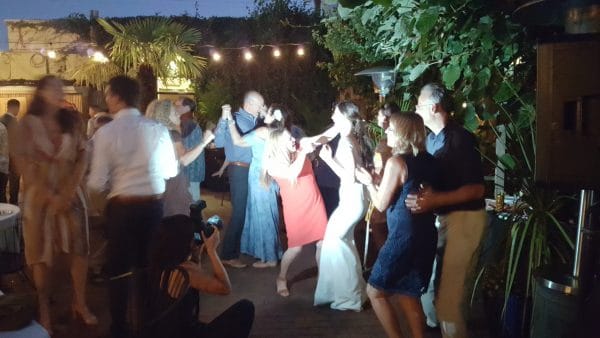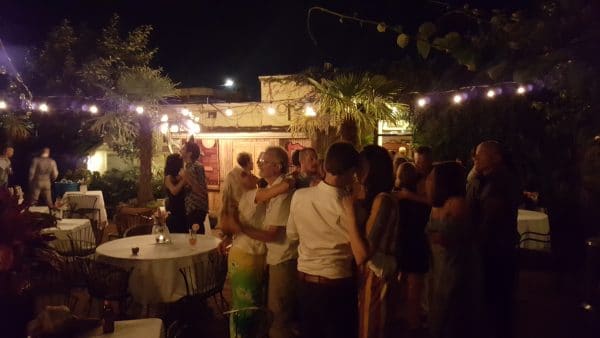 Congratulations Macey and Sam and thank you to Mother of the Bride, Johnna for choosing PRO DJs.

Post Event Client Feedback:

"Rich was great. Did excellent job reading the crowd and making recommendations to us!"  
-Johnna Bouyea (Mother of the Bride)

Related Posts