Nate's Portland Bar Mitzvah At The Evergreen

Nate's Bar Mitzvah celebration was held at The Evergreen in Southeast Portland, Oregon on Saturday, October 12, 2019. Less than two years ago, I had the opportunity to also DJ his brother Jack's Bar Mitzvah party.

Guests began arriving around 6:30 and only 20 minutes later, we launched into some games for the kids. The family brought a giant glow in the dark jump rope and with black lights postioned over the dance floor, this provided a cool effect and the energy was immediate. There were also other activites upstairs, including photo booth and face painting.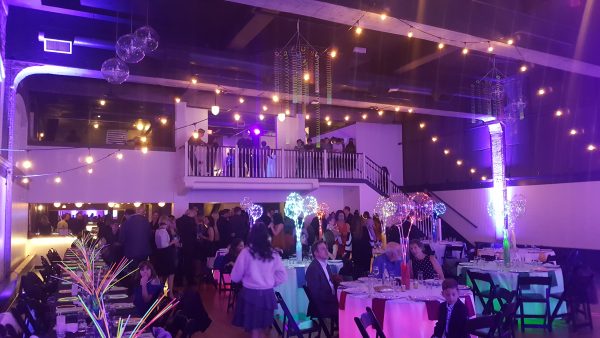 After dinner, it was just one big party, as the dancing kicked off with the traditional "The Hora" and chair raising. Since the kids had all the great space upstairs, the adults owned the dance floor for the first 30 minutes, getting down to classic and recent hits, "September," "Uptown Funk" and more.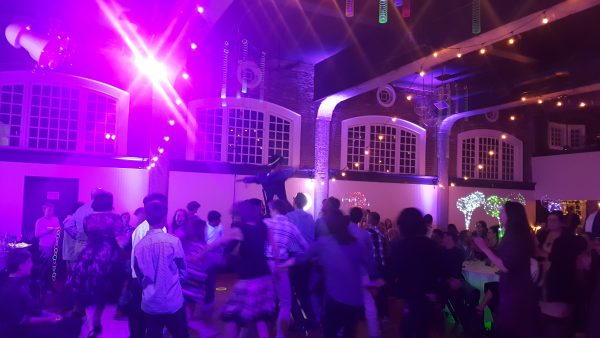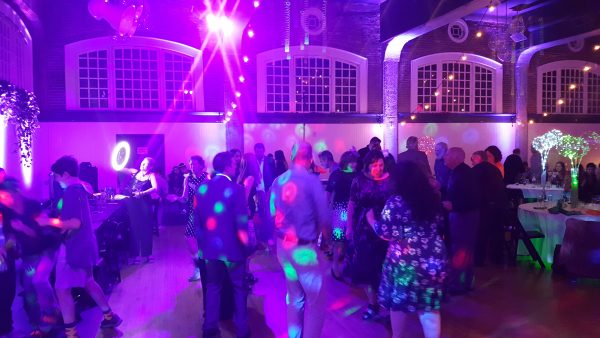 The kids then joined in for "Old Town Road," several tracks from Drake, current smash "Bad Guy" by Billie Eilish and more.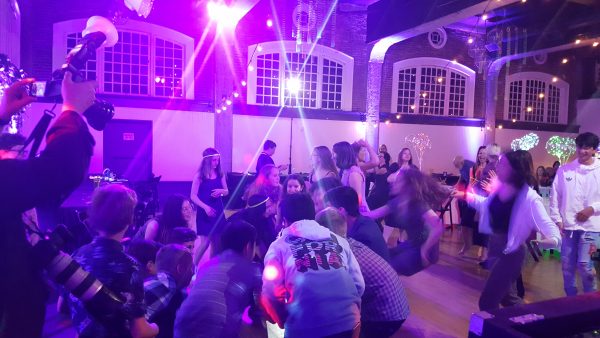 Mazel Tov Nate and thank you mom Deborah for again choosing PRO DJs.

Related Posts