Mt. Hood Organic Farms October Wedding

The summer wedding season for 2017 ended this weekend, but as the calendar flipped to the first of the month, the weather held on for a nice day at Leah and Eric's October wedding at Mt. Hood Organic Farms in Parkdale, Oregon

The wedding ceremony took place on the lawn just outside the Cottage & Carriage House and guests were greeted by a Mariachi band who also played all the ceremony music. I setup a separate sound system to provide a lapel microphone for the officiant and vows.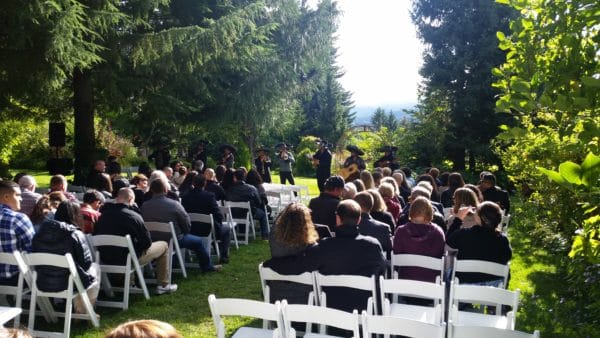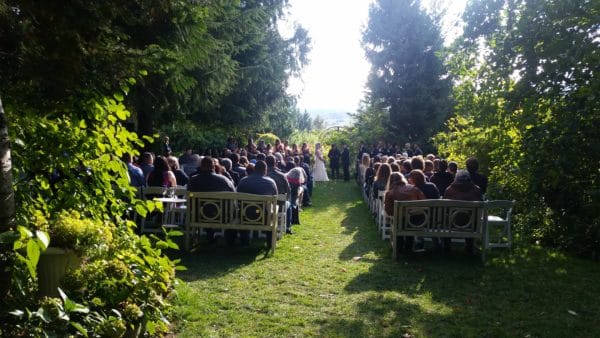 Afterwards, everyone followed the Mariachi band down the gravel road to the Apple House for the reception, where the band continued playing music for the cocktail hour as guests engaged in conversation, danced, and played lawn games while the newlyweds took pictures with Mt. Hood in the background.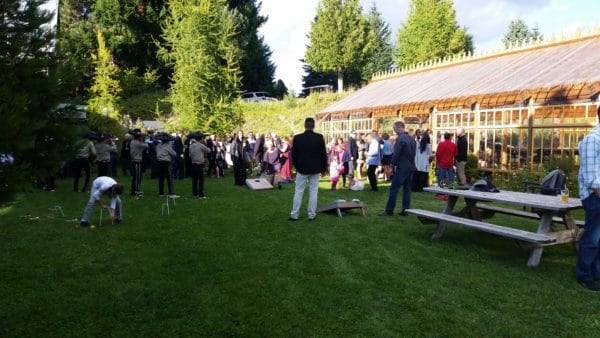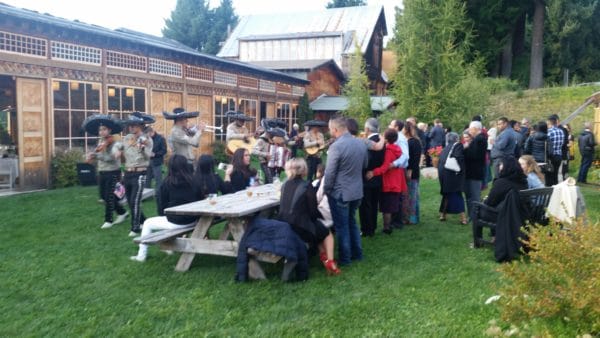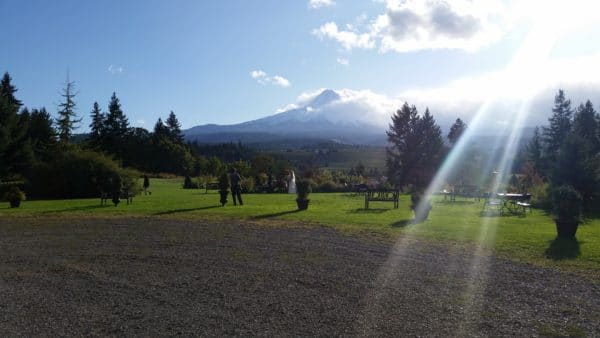 I was setup in the Green House, but also positioned a separate speaker inside the dining area to provide background music for dinner and for the toasts that followed.

Mt. Hood Organic Farms October Wedding Reception Highlights:
Cake Cutting: James Taylor – How Sweet It Is
First Dance: Frank Sinatra – Fly Me to the Moon
Bride and Father Dance: Louis Armstrong – What A Wonderful World
Groom and Mother Dance: Louis Armstrong – What A Wonderful World
Bouquet Toss: Spice Girls – Wannabe
Garter Toss: Inner Circle – Bad Boys (Theme from Cops)
Thanks to the Mariachi band, who also played a few selections during dinner, this group brought loads of energy to the dance floor from the first song as they got right to it and didn't let up until the last song. From the classic hits, such as 'Twist & Shout' and 'Billie Jean' to recent favorites, 'Can't Stop The Feeling' and 'Despacito,' the cool evening air was an afterthought.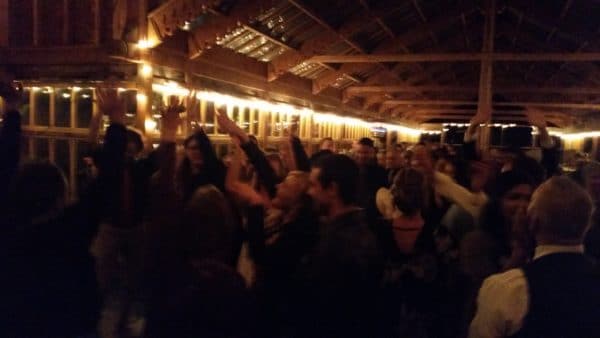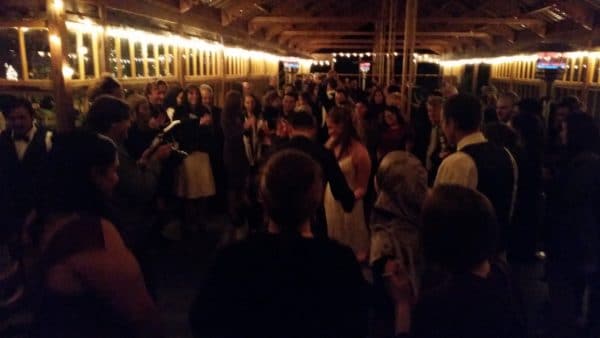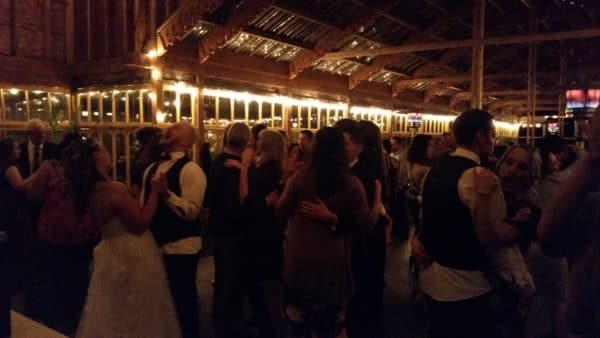 It was good to see Kelly and Eric who referred me to Leah's mom Laura for this event. I was the DJ at their wedding in July 2014 also held in Parkdale.

Congratulations Leah and Eric and thank you for choosing PRO DJs.

Related Posts