Milwaukie OR Wedding DJ At Gray Gables Estate

Milwaukie OR Wedding DJ Rich Ellis performed at Gabrielle (Gabe) and Kevin's wedding and reception on Saturday, September 2, 2017 at Gray Gables Estate in Milwaukie, Oregon.

The warmest and possibly driest summer on record in the Pacific Northwest heated up a little more on the first day of Labor Day weekend as the high temperature hit 97. However, nearly the entire venue was shaded by many trees surrounding the property to provide comfort for the 100 or so guests.

Milwaukie OR Wedding DJ Ceremony Highlights:
Weding Processional Entrance: John Legend & Lindsey Stirling – All of Me
Bride Entrance: The Piano Guys – A Thousand Years
Bride/Groom Exit: The Lumineers – Ho Hey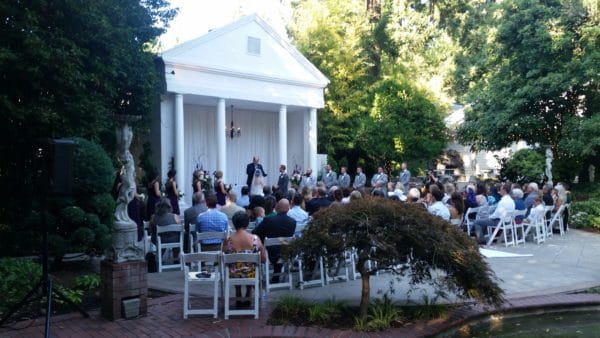 As The Garden area was turned for dinner and dancing, guests visited near the bar, the covered deck outside The Ballroom or inside the ballroom or Manor House Lawn. For cocktails and dinner, the newlyweds requested a variety of alternative songs that included The Lumineers, Ingrid Michaelson, The Head and the Heart and more.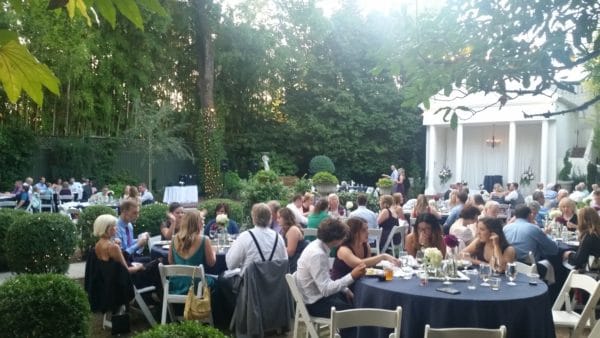 Milwaukie OR Wedding DJ Reception Highlights:
Grand Entrance: Beyonce – Crazy In Love
Cake Cutting: Cake – Love You Madly
First Dance: Elvis Presley – Can't Help Falling In Love
Bouquet Toss: David Guetta f/Flo Rida & Nicki Minaj – Where Them Girls At
Garter Toss: Kenny Loggins – Danger Zone
Last Dance: Edward Sharpe & The Magnetic Zeros – Home
Gabe and Kevin requested that all guests join them for their first dance about halfway through their song selection. It was a good turnout that lasted a few songs, but it was not only a hot day, but uncharacteristically humid for the Portland area. As a result, what seemed like most everyone headed inside The Ballroom to take advantage of the air conditioning.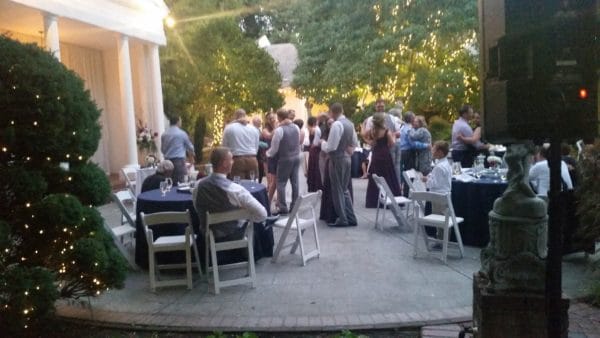 Eventually most cooled down enough to return for the party and as the sun set, the mostly younger crowd packed the floor and danced to more recent hits, including 'Can't Stop the Feeling', 'Uptown Funk', 'Despacito' and more.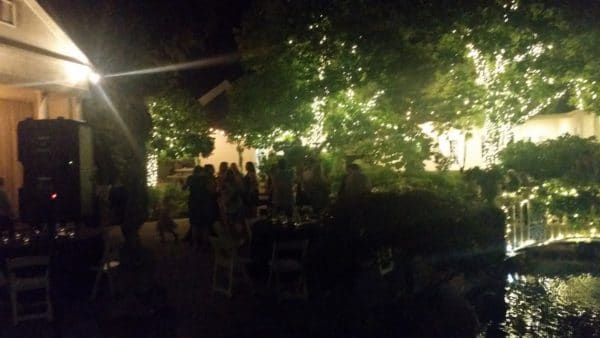 The groom requested that Billy Joel's "Piano Man" be played for him and his fraternity brothers and then everyone gathered around the newlyweds for the final song before heading off to the Red Star Tavern at the Hotel Monaco in Downtown Portland for the afterparty.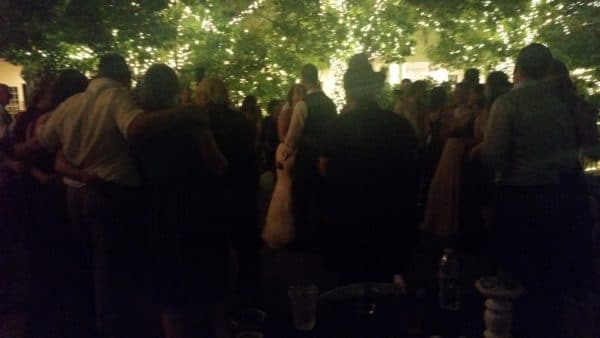 Congratulations Gabe and Kevin and thank you for choosing PRO DJs.

Post Event Satisfaction Survey:

"Everything was great! Exactly what we needed, and perfect music selection."
-Gabe Sasse & Kevin Stokes
Event Date: Saturday, September 2, 2017
Event Type: Wedding & Reception
Event Location: Gray Gables Estate
Event Staff: Rich Ellis
Quality of Customer Service via Telephone: Excellent
Quality of Customer Service via Internet: Excellent
Quality of Customer Service at Event: Excellent
Friendliness of your Entertainer: Excellent
Promptness of your Entertainer: Excellent
Professionalism of your Entertainer: Excellent
Entertainer's Performance: Excellent
Entertainer's Appearance: Excellent
System Appearance: Excellent
Sound Quality: Excellent
Overall Volume Levels: Excellent
Music Selection: Excellent
Incorporation of Your Requests: Excellent
Lighting Effects: N/A
Equipment Appearance: Excellent
Overall Customer Service: Excellent
Planning Assistance: Excellent
Entertainer's Cooperation with Other Vendors: Good
Overall Performance Rating: Excellent
Would you recommend this service to others? Yes
Related Posts