Memorial Day McMenamins Edgefield Wedding

Lisa and Jason's Memorial Day McMenamins Edgefield wedding took place on Monday, May 27, 2019 in Troutdale, Oregon.

The ceremony and reception were held inside Blackberry Hall. Following the ceremony, guests had a chance to walk around the Edgefield property as the room was turned for the reception. This also allowed me time to set-up my sound system before returning with background music during dinner.

The newlyweds chose "Cross My Mind" by Arizona for their first dance. There were no other formal dances planned after, so I invited everyone out to the dance floor.

This was a great crowd and they were real excited to get going, turning out in large numbers for the opening slow dance, a request from the bride and groom for James Arthur's "Say You Won't Let Go." and then packing the floor the rest of the night… moving and grooving to everything from The Beatles and Four Seasons to Justin Timberlake, Beyonce and more.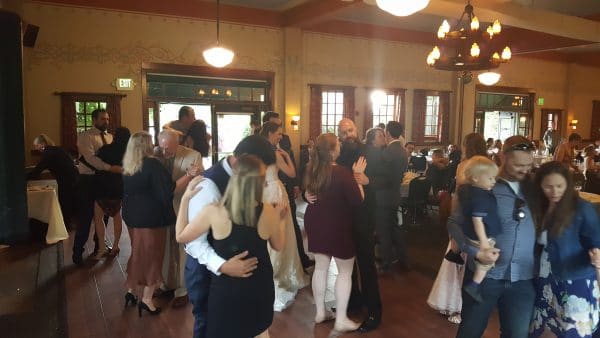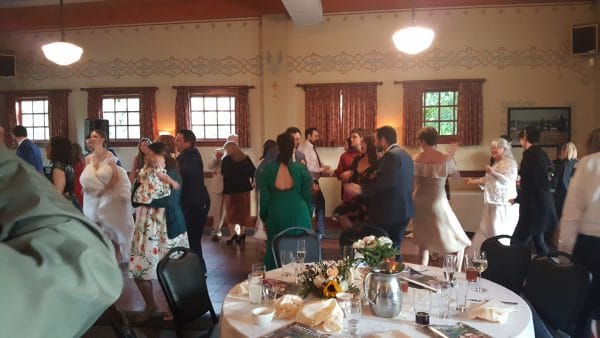 Lisa and Jason submitted a large number of out-of-the-mainstream song requests for their wedding reception… Most were selections from their Spotify playlists they enjoyed when travelling on road trips. Early on, Jason came up to me and said don't worry about that list, just play what moves their guests 🙂 However, that list proved to work well with this group over the final hour or so. Songs such as "Summerthing" by Afrojack, "Inner Ninja" by Classified and "Fireproof" by Coleman Hell were well received by their friends.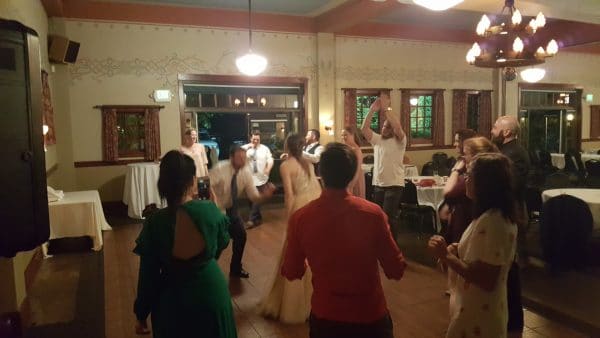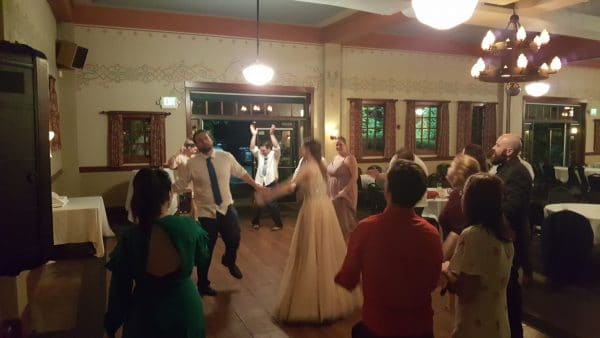 Congratulations Lisa and Jason and thank you for choosing PRO DJs.

Related Posts