Making Memories At Majestic Mt. Hood Wedding

After a scorcher just 24 hours earlier, a nice steady breeze made for a perfect day at Deborah and Zak's Mt. Hood wedding and reception on Sunday, July 23, 2017 at Mt. Hood B & B in Parkdale, Oregon.




It was still warm though after sitting in the sun for about an hour to witness the ceremony, so it was no surprise that all guests gathered under the nearby tent for refreshments while family members met up for photos in front of the house.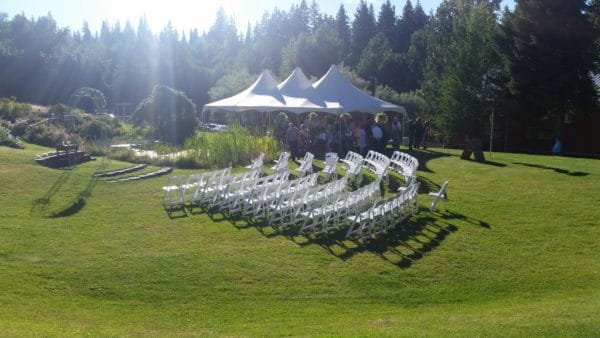 Mt. Hood Wedding Ceremony Highlights:
Wedding Party Entrance: Steve Petrunak – Forrest Gump (Instrumental Version)
Bride Entrance: Nick Worraf – It's Your Love (In the style of Tim McGraw)
Bride/Groom Exit: The Head and the Heart – Rhythm & Blues
For the reception, my main sound system was set-up earlier in the dining area located behind the house. After everyone found their seats, I introduced the entire wedding party (14 members) and then Deborah and Zak. Background music during dinner was a soft variety of favorites that included Jason Mraz, Tim McGraw and Ingrid Michaelson.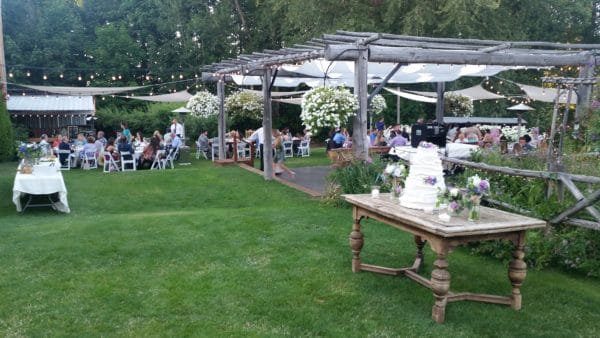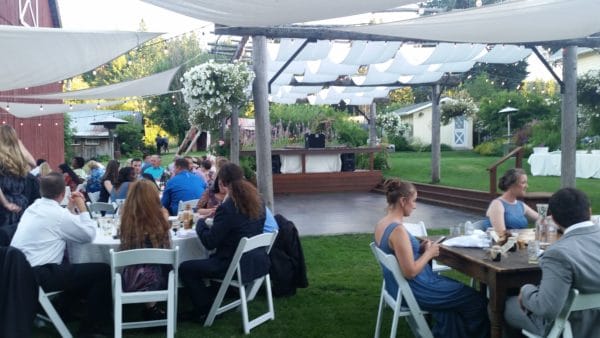 Mt. Hood Wedding Reception Highlights:
Grand Entrance: Brett Young – In Case You Didn't Know
First Dance: Needtobreathe – A Place Only You Can Go
Bride and Father Dance: Tim McGraw – My Little Girl
Groom and Mother Dance: Frankie Valli – My Mother's Eyes
Bouquet Toss: Meghan Trainor – Dear Future Husband
Garter Toss: U2's Clayton & Mullen – Mission: Impossible
Last Dance: Diego Luna & Gustavo Santaolalla – Te Amo y Mas
After the opening slow dance and a few classics, guests enjoyed dancing to recent hits from some of the newlyweds favorite artists, including Enrique Iglesias and Shakira, as well as the song of the summer for 2017 'Despacito' from Luis Fonsi featuring Daddy Yankee.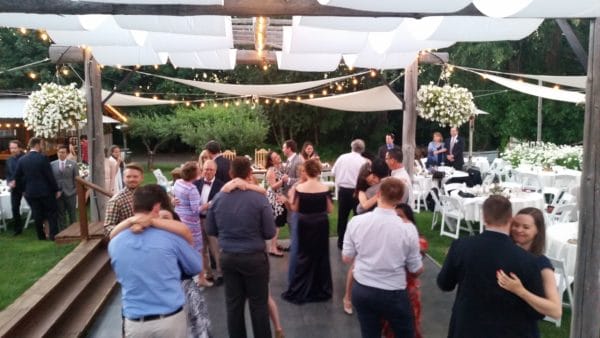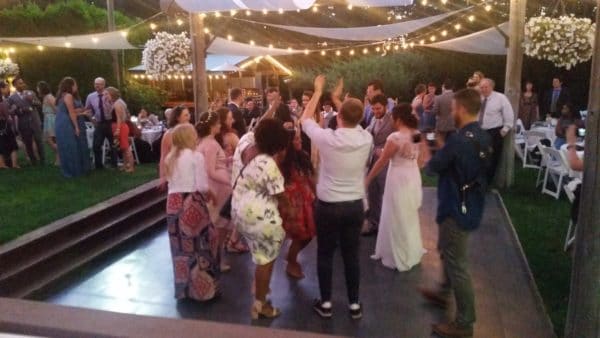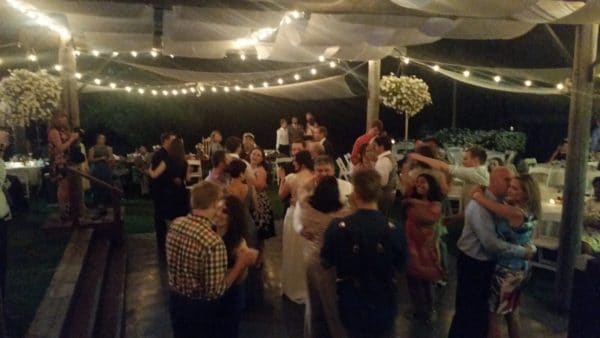 Best wishes Deborah and Zak!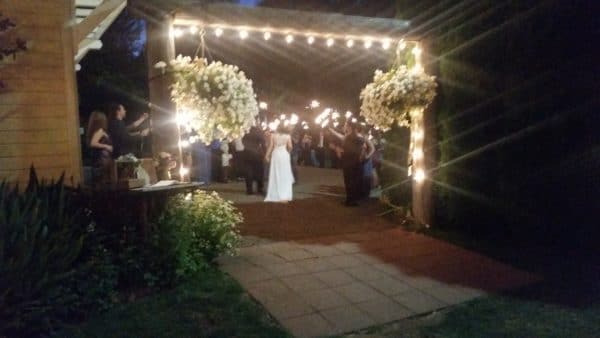 "We thought the service and quality was fantastic."  -Deborah Galindo & Zak Ostertag
Event Date: Sunday, July 23, 2017
Event Type: Wedding
Event Location: Mt. Hood Bed and Breakfast
Event Staff: Rich Ellis
Quality of Customer Service via Telephone: Excellent
Quality of Customer Service via Internet: Excellent
Quality of Customer Service at Event: Excellent
Friendliness of your Entertainer: Excellent
Promptness of your Entertainer: Excellent
Professionalism of your Entertainer: Excellent
Entertainer's Performance: Excellent
Entertainer's Appearance: Excellent
System Appearance: Excellent
Sound Quality: Excellent
Overall Volume Levels: Excellent
Music Selection: Excellent
Incorporation of Your Requests: Excellent
Lighting Effects: N/A
Equipment Appearance: Excellent
Overall Customer Service: Excellent
Planning Assistance: Excellent
Entertainer's Cooperation with Other Vendors: Excellent
Overall Performance Rating: Excellent
Would you recommend this service to others? Yes
Related Posts