LOVE at McMinnville Hotel Oregon Wedding

After all the planning, there were lots of nerves leading up to the ceremony for Michelle and Heather, but everything went smoothly as they exchanged custom, heart-felt vows on Saturday, April, 14 2018 at McMenamins Hotel Oregon in McMinnville, Oregon.

McMinnville Hotel Oregon Wedding Ceremony Highlights:
Wedding Party Entrance: The Piano Guys – A Thousand Years
Bride & Bride Entrance: The Piano Guys – A Thousand Years
Bride & Bride Exit: Israel Kamakawiwo'ole – Somewhere Over The Rainbow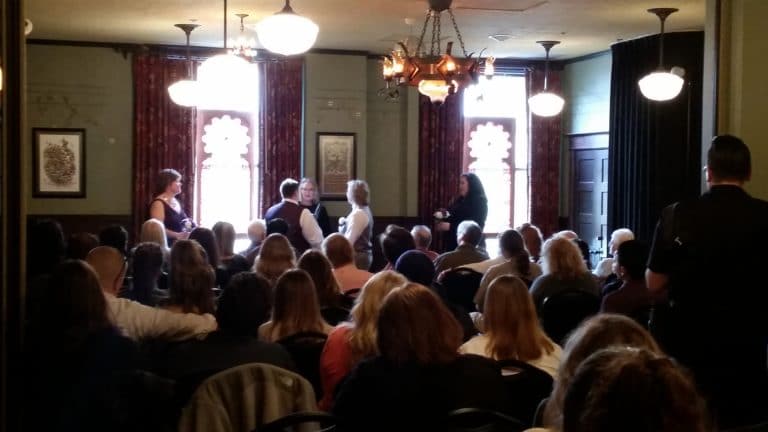 The wedding and reception were held in Mattie's Room on the second floor of the hotel. Following the ceremony, guests went downstairs to the Paragon lounge for drinks and appetizers. This allowed the McMenamins staff to setup the room and me to move my sound system to the dance floor area. Guests then returned about 45 minutes later and I played a variety of background music selections from artists such as Marvin Gaye, Jack Johnson, Norah Jones and Heather and Michelle's request for Stevie Wonder.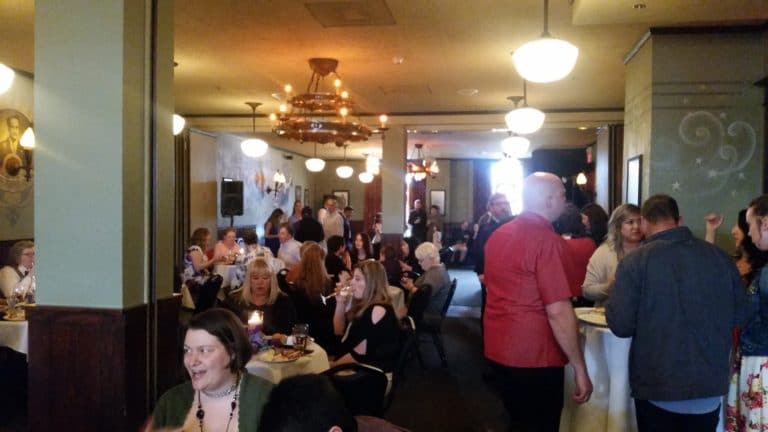 McMinnville Hotel Oregon Wedding Reception Highlights:
Grand Entrance: Kool & the Gang – Celebration
Cake Cutting: James Taylor – How Sweet It Is (To Be Loved By You)"
First Dance: Echosmith – Bright
During dinner, Michelle mentioned the song they chose for their first dance was a little fast and she wanted to know if I could slow it down. I have pitch control on my audio player and I had her listen in my headphones as I adjusted the pitch to make sure it was to her liking and she approved. After their first dance, Michelle and Heather suggested I open the dance floor to all guests with "The Way You Look Tonight" by Michael Bublé.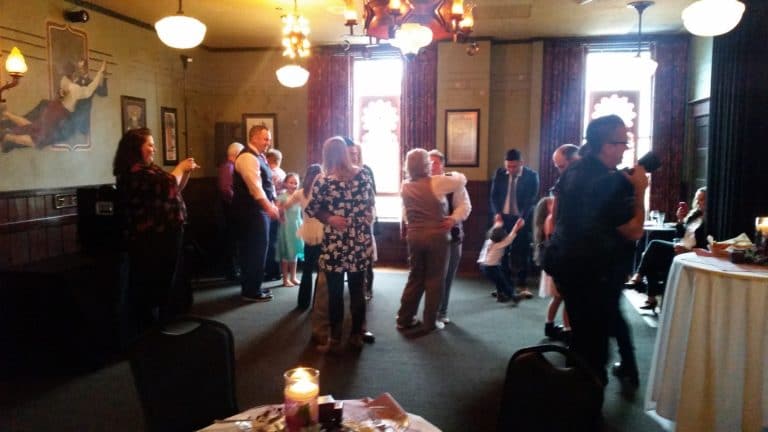 From there, I played a mix of classic hits like 'September' and 'P.Y.T.' to recent favorites, 'Can't Stop the Feeling' and 'Uptown Funk.'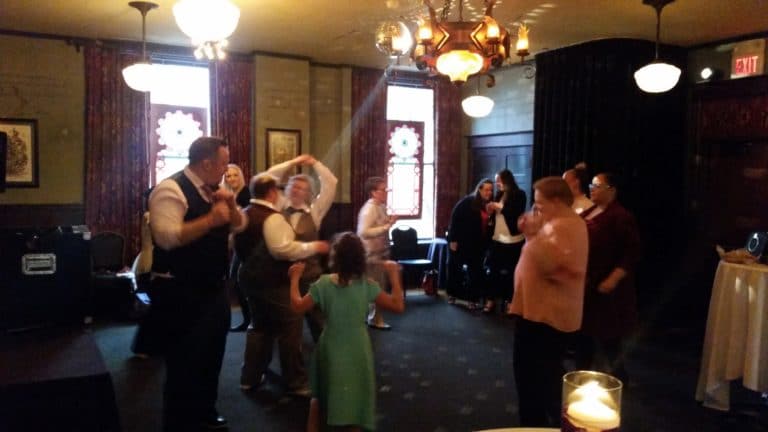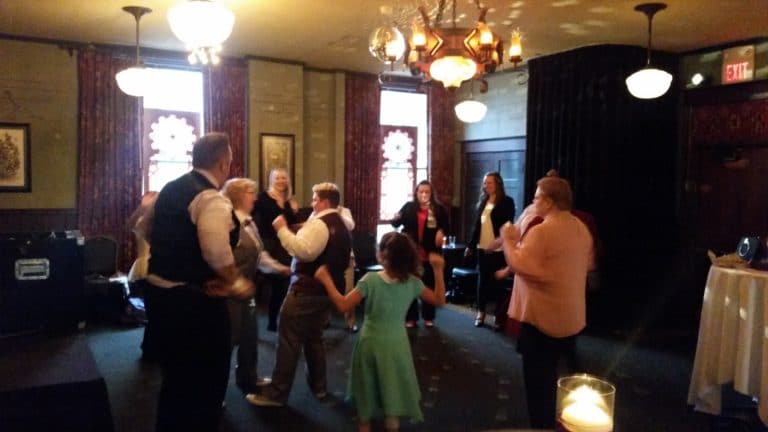 There was a lot of daylight left when this event ended and we had a good run of fun on the floor that wrapped with 'My Girl' from the Tempations.

Congratulations Heather and Michelle and thank you for choosing PRO DJs. I appreciate their friend and best man Sandy for referring us to DJ their big day.

Post Event Satisfaction Survey:

"Rich was amazing from start to finish. He helped plan, answered our questions whenever we had them and coordinated with other vendors the day of the wedding. The music was great and exactly what we asked for. I will be recommending Pro DJs to everyone I know who needs a great DJ. Very professional and organized. Made our wedding day that much better!"
-Michelle Love (Michelle & Heather's Wedding) – Salem, OR
Event Date: Saturday, April 14, 2018
Event Type: Wedding & Reception
Event Location: Hotel Oregon McMinnville
Event Staff: Rich Ellis
Quality of Customer Service via Telephone: Excellent
Quality of Customer Service via Internet: Excellent
Quality of Customer Service at Event: Excellent
Friendliness of your Entertainer: Excellent
Promptness of your Entertainer: Excellent
Professionalism of your Entertainer: Excellent
Entertainer's Performance: Excellent
Entertainer's Appearance: Excellent
System Appearance: Excellent
Sound Quality: Excellent
Overall Volume Levels: Excellent
Music Selection: Excellent
Incorporation of Your Requests: Excellent
Lighting Effects: N/A
Equipment Appearance: Excellent
Overall Customer Service: Excellent
Planning Assistance: Excellent
Entertainer's Cooperation with Other Vendors: Excellent
Overall Performance Rating: Excellent
Would you recommend this service to others? Yes
Related Posts