Josh's Bar Mitzvah Bash at Celebrate Catering

Portland DJ Rich Ellis performed at Josh's Bar Mitzvah party on Saturday, July 21, 2018 at Celebrate Catering Events Conference Center in Lake Oswego, Oregon. In addition to my normal sound system setup in the main ballroom, I also brought a separate media player that could be connected to the house system so there would be background music for the 150 guests in the adjacent bar.

After about 20 minutes most of Josh's friends had arrived so I had the kids make their way to the main ballroom for some games and boy did we have some fun with "Name That Tune," Soccer vs. Basketball (Josh loves both sports), Coke and Pepsi and a wild time with "Running Tic Tac Toe" that brought down one of the decorative graffiti backdrops. Fortunately, the kids were helpful getting it put back up before any of the adults took notice 🙂 and we finished with the limbo before the adults entered the room for dinner.

After everyone found their seats, I introduced Josh and he came into the room to "From Now On" off "The Greatest Showman" soundtrack. I then segued to "Live It Up" by Nicky Jam w/ Will Smith and Era Istrefi, the theme from this year's World Cup (Josh is a huge soccer fan) and his friends joined him on the dance floor.

This was followed by a special dance for Josh and his mom to "You'll Be In My Heart" by Phil Collins and "Son of Man" also by Phil Collins for him and his dad. Josh's dad then welcomed everyone before the buffet opened for dinner around 7:30.

A slideshow was planned for after dinner, but before that, Josh requested a Snowball dance and with all the kids surrounding him on the dance floor, Josh picked a partner to slow dance with. After about a minute, those two picked two more kids to dance with and by the end of the last song, all the kids were slow dancing. Of course, the parents also appreciate a good slow dance, so I played two more love songs for everyone before the slide show.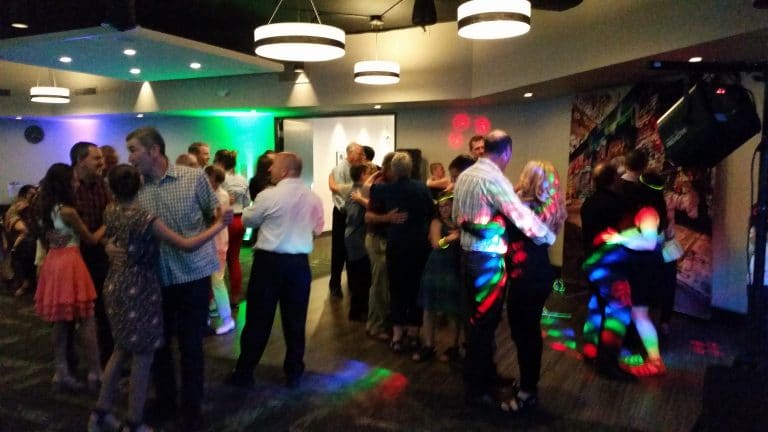 Next, the dance floor was officially opened to everyone and as soon as the familiar opening to "The Hora" began playing, most everyone was instantly on the move, circling up and lifting Josh up high in the chair. The Israeli dance music was such a hit, I kept it going a little longer as guests, chained hand-in-hand, danced their way around the entire room.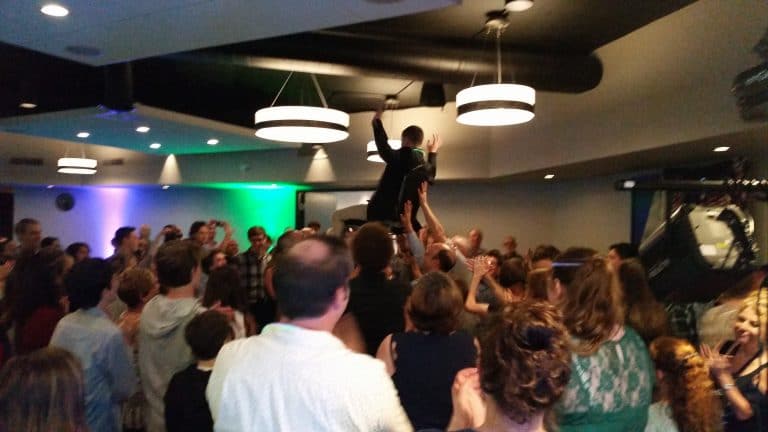 A variety of fun hit music followed… Everything from "Celebration" and "Happy" to "Stayin' Alive," "Uptown Funk" and more, it was a non-stop, energetic, fun time on the dance floor.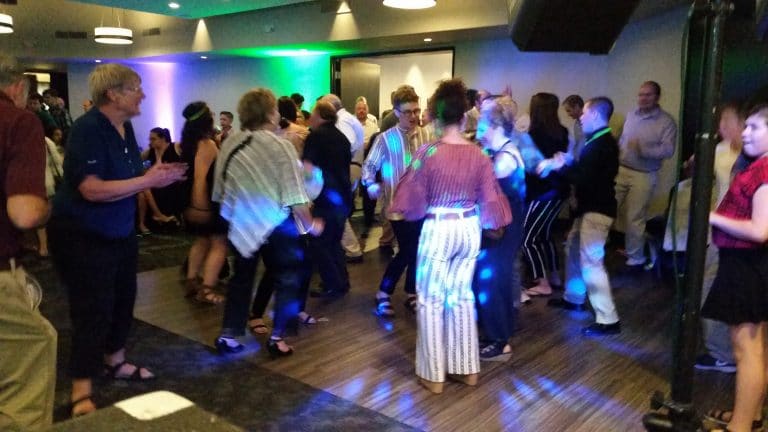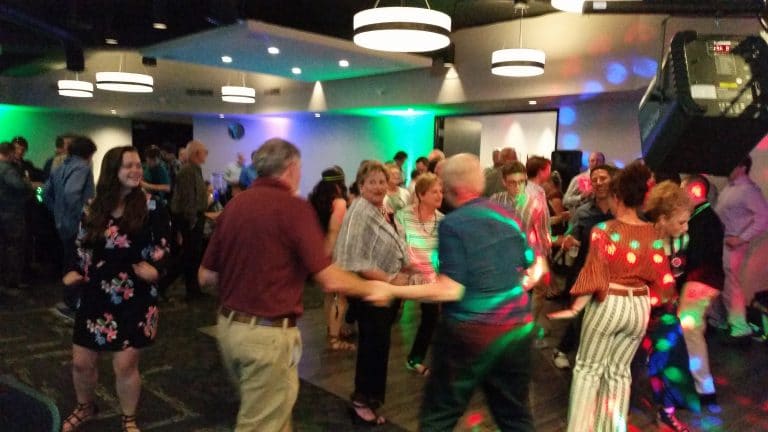 Josh's dad requested some 70's funk and "Give Up the Funk" from Parliament was well-received. Josh picked more recent hits, such as "Party Rock Anthem" and "I Gotta Feeling."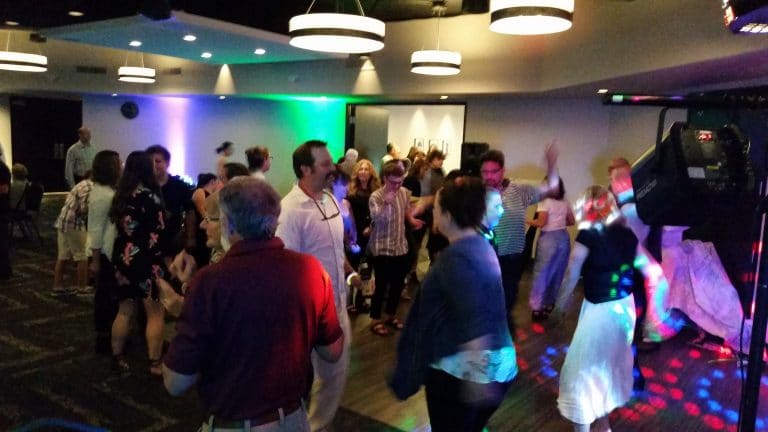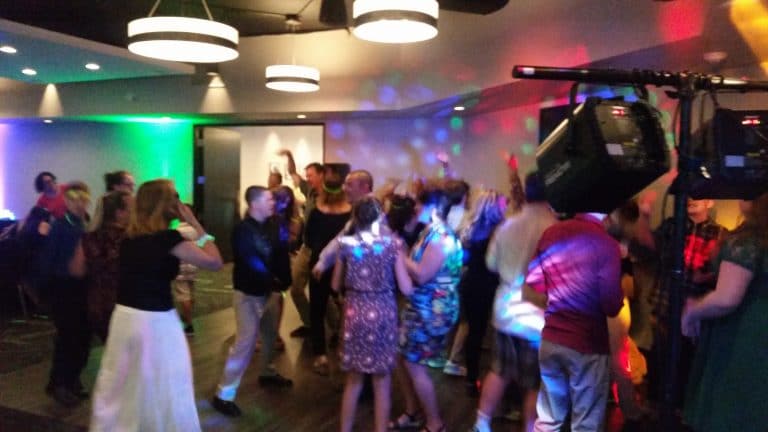 This party went to 11pm and the dance floor was packed for much of the time. When it was over, Josh's dad told me multiple times "how much fun he had." I'm glad you enjoyed it.

Mazel Tov Josh and thank you dad Rob for choosing PRO DJs.

Related Posts