Jordan's Portland Bar Mitzvah Hotel Eastlund

Jordan was fired up and looking sharp in his watermelon covered shirt for his Portland Bar Mitzvah party held on Saturday, August 25, 2018 at Hotel Eastlund in SE Portland, Oregon.

His friends seemed to match his energy and it wasn't long before most were participating in the games I had planned including Coke & Pepsi and the Limbo, as well as Basketball vs. Lacrosse (Jordan's two favorite sports).

The kids sat at one long table and following the games, were served dinner around 6:30pm while the adults enjoyed cocktails and conversation until they were seated for dinner about 15 minutes later. Background music for dinner featured artists: OneRepublic, Marvin Gaye and a request for Rod Stewart's "You're In My Heart" from Jordan's parents.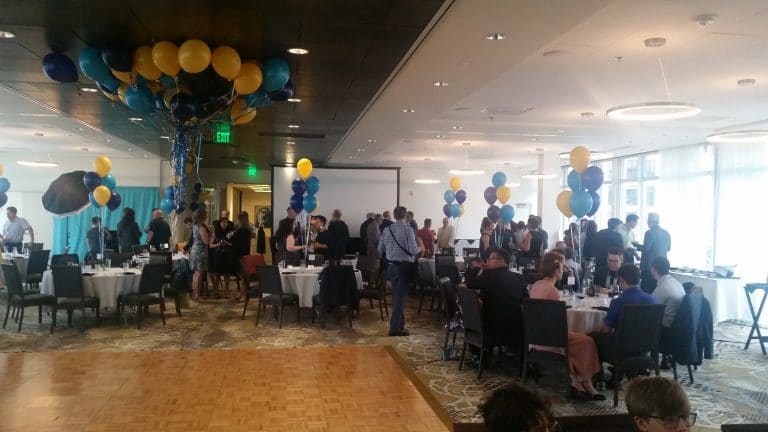 As dinner was winding down, our guest of honor's dad, Bob welcomed guests visiting from all over the U.S. before starting a slideshow that ended with Jordan on video singing Justin Beiber's "Baby" at a Hillsboro Hops baseball game recently. Bob wanted to re-create this live, so as soon as the video ended, I started the song and handed off microphones to Jordan and his friends.

Next up was an appearance by Portland Trailblazers mascot "Blaze" who danced with the kids to a recording of Blazers' star Damian Lillard's hit song "Run It Up." I then invited all of the adults out for "The Hora" and chair raising.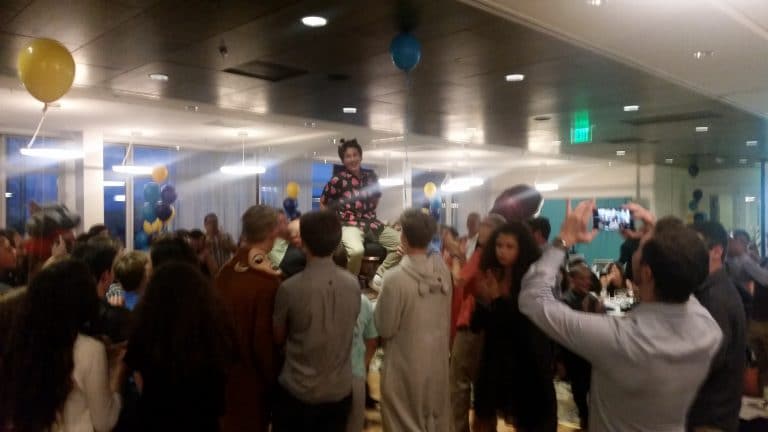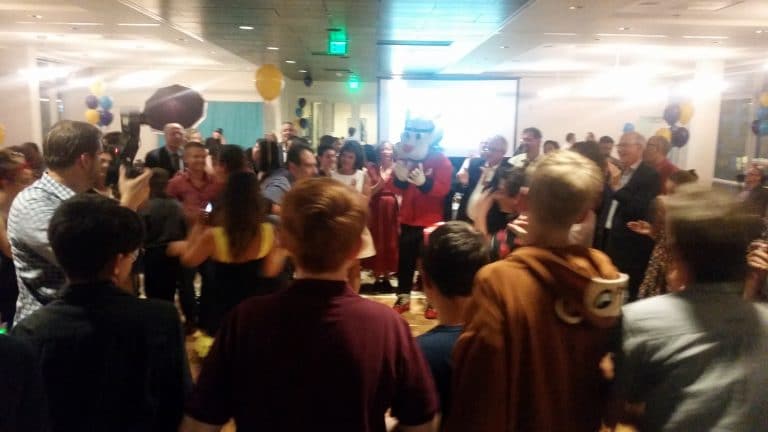 Guests had a great time dancing to everything from "Stayin' Alive" and Jordan's family requests for "Dancing Queen" and "PYT" to "Uptown Funk", "September" and more.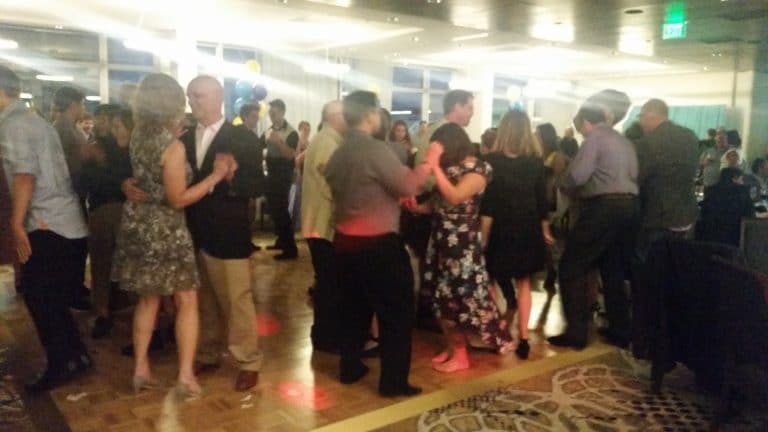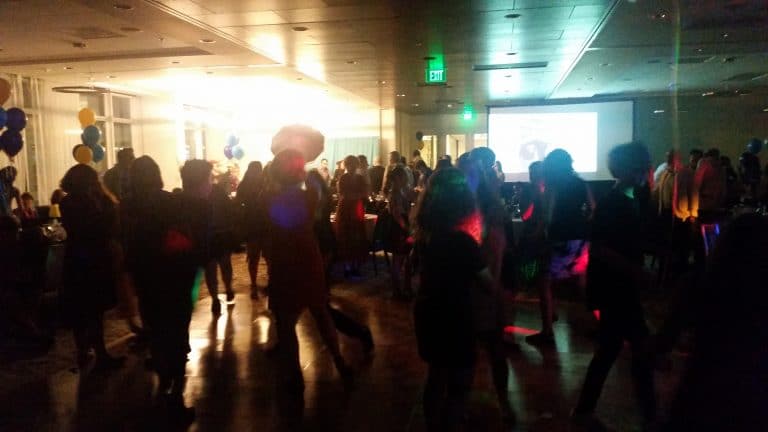 Mazel Tov Jordan and thank you mom Anna and dad Bob for choosing PRO DJs.

Post Event Satisfaction Survey:

"Rich did a great job at my son's Bar Mitzvah. He kept the energy at the right level throughout the evening. He kept the kids entertained during cocktail hour with games, which allowed the adults to mingle without a lot of distraction. Then, when it was time to focus on dancing, he played a great mix of music that had young and old alike dancing. We requested a couple slow dances and those were added in at just the right time. Great, memorable evening." -Anna Winthrop
Event Date: Saturday, August 25, 2018
Event Type: Bar Mitzvah
Event Location: Hotel Eastlund, Portland
Event Staff: Rich Ellis
Quality of Customer Service via Telephone: Excellent
Quality of Customer Service via Internet: Excellent
Quality of Customer Service at Event: Excellent
Friendliness of your Entertainer: Excellent
Promptness of your Entertainer: Excellent
Professionalism of your Entertainer: Excellent
Entertainer's Performance: Excellent
Entertainer's Appearance: Excellent
System Appearance: Excellent
Sound Quality: Excellent
Overall Volume Levels: Excellent
Music Selection: Excellent
Incorporation of Your Requests: Excellent
Lighting Effects: Excellent
Equipment Appearance: Excellent
Overall Customer Service: Excellent
Planning Assistance: Excellent
Entertainer's Cooperation with Other Vendors: Excellent
Overall Performance Rating: Excellent
Would you recommend this service to others? Yes
Related Posts