January Beach Party At Vancouver WA Hilton

With available meeting space and DJ availability at a premium before the holidays, more and more corporate holiday parties are taking place in January instead of December.

On Thursday night, January 11, 2018, I was at the Downtown Vancouver WA Hilton Hotel for a Vancouver based construction company party. This was part of a weekend conference where right before the doors opened, most of the 250 attendees were still in their business attire. They were quick-change artists though, returning a short time later in summer clothes for the beach party theme.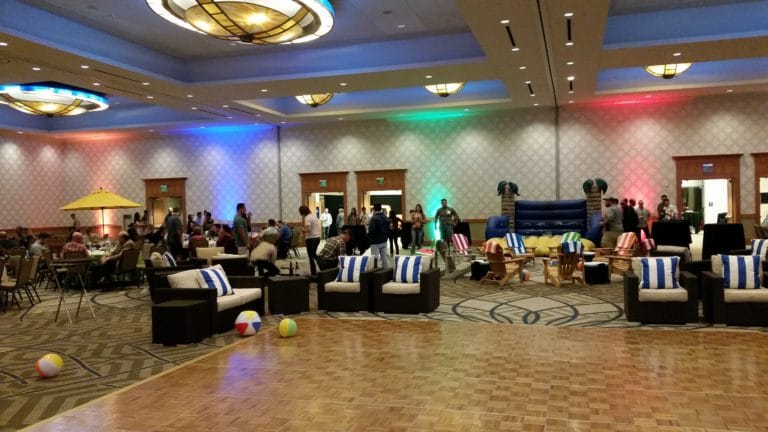 Each corner of the Heritage Ballroom featured old school arcade games, as well as foosball tables, air hockey, and giant dartboards, but the most popular events were right in the center of the room… Cornhole and the mechanical surf board were a big hit.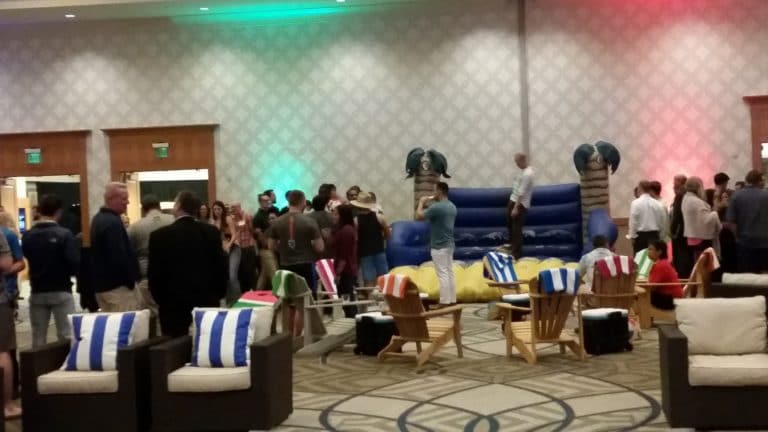 With all the other activies, I surveyed the crowd to gauge when they may be ready to dance. They were having a good time just visiting with each other and playing games, but we had a few interested in dancing when I opened the floor just before 9pm. It was hour later though when things really picked up and the song that did it was 'Uptown Funk'.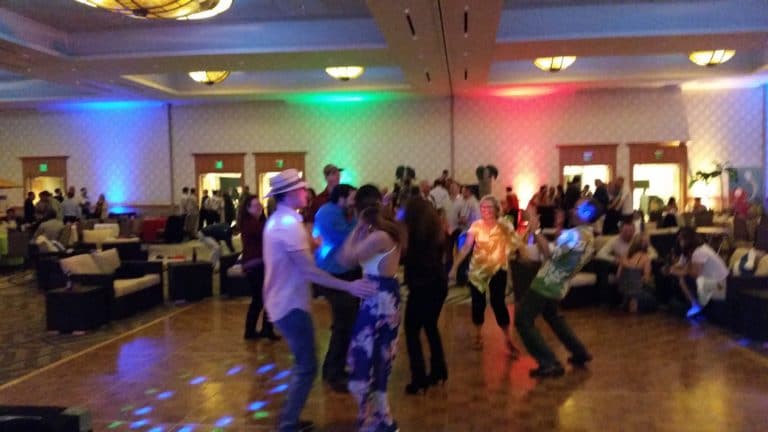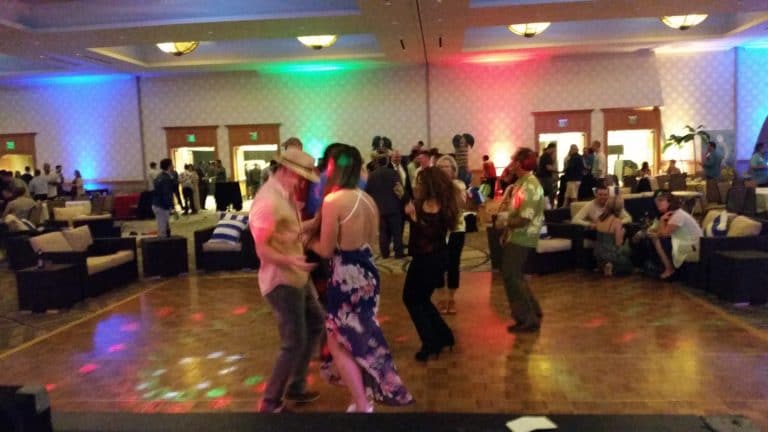 It was a great run until we wrapped at 11pm. Recent hit 'Despacito' was well received, as well as now classics, 'Dynamite', 'Low', 'Sexyback', 'Cupid Shuffle' and more.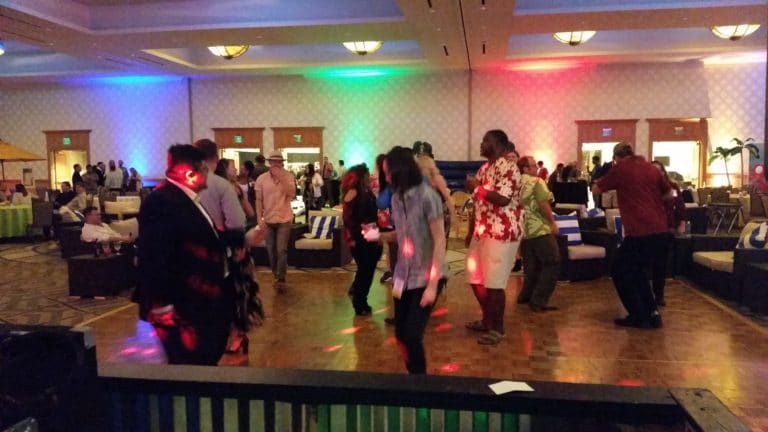 Six days earlier at the MAC Club in Portland, a small group (25 guests) from a Portland Chiropractic office blew the roof off of the Kamm Room at the very end of the hall upstairs.

My contact for this event informed me at the start that she didn't expect many to sing karaoke and they really wanted to just dance. They did do that, but there were also 11 karaoke performances mixed in as they sang everything from the Backstreet Boys 'I Want It That Way' to Britney Spears, Paula Abdul, Usher, the Spice Girls and more.

Karaoke is a popular party option for parties scheduled outside of the holiday season. PRO DJs provides over 6,000 song titles, multiple microphones and lyrics monitor. In addition, we can blend both karaoke performances and regular dance music seamlessly to keep the energy consistenly up and guests having a great time. Please Click Here to learn more.

Post Event Satisfaction Survey:

"Rich did great. We will definitely book him for future events."
-Ashton, Graffeo Chiropractic Clinic – Portland, OR
Event Date: Saturday, January 6, 2018
Event Type: Company Party (Karaoke)
Event Location: Multnomah Athletic Club
Event Staff: Rich Ellis
Quality of Customer Service via Telephone: Excellent
Quality of Customer Service via Internet: Excellent
Quality of Customer Service at Event: Excellent
Friendliness of your Entertainer: Excellent
Promptness of your Entertainer: Excellent
Professionalism of your Entertainer: Excellent
Entertainer's Performance: Excellent
Entertainer's Appearance: Excellent
System Appearance: Excellent
Sound Quality: Excellent
Overall Volume Levels: Excellent
Music Selection: Excellent
Incorporation of Your Requests: Excellent
Lighting Effects: Excellent
Equipment Appearance: Excellent
Overall Customer Service: Excellent
Planning Assistance: Excellent
Entertainer's Cooperation with Other Vendors: Excellent
Overall Performance Rating: Excellent
Would you recommend this service to others? Yes
Related Posts