Jack's Urban Studio Portland Bar Mitzvah

Jack was fired up for his Urban Studio Portland Bar Mitzvah held on Saturday, December 16, 2017.

As the adults gathered in the bar area above the main room, I played about 45 minutes of background music before entertaining the kids with games, including 'Name That Tune' and two wild rounds of the scavenger hunt. Jack did a great job judging each item and keeping his friends in line.

Dinner followed in the main room and after the kids finished eating, they followed me to the bar area for more games. I didn't have my music or a microphone, but the small space allowed for a fun balloon stuffing contest and the limbo.

After the adults finished eating, we all returned to the main room for dancing that began with "The Hora" and chair raising.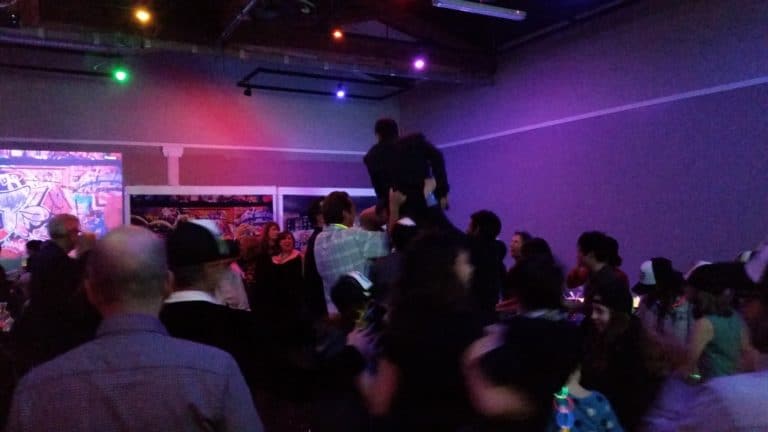 The cool accent lighting and graffiti backdrop was conducive to a great party and most guests (adults and kids) danced the night away to the smash hits, such as "Uptown Funk," "Cha Cha Slide," "Can't Stop The Feeling" and more.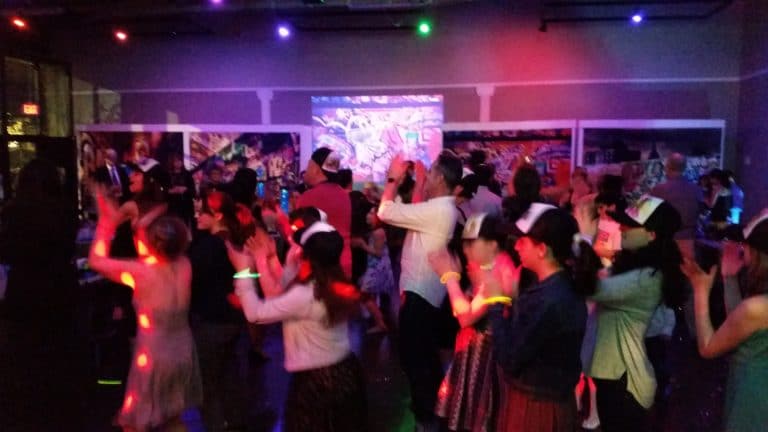 Mazel Tov Jack and thank you mom Deborah for choosing PRO DJs.

Post Event Satisfaction Survey:
Event Date: Saturday, December 16, 2017
Event Type: Bar Mitzvah
Event Location: Urban Studio
Event Staff: Rich Ellis
Quality of Customer Service via Telephone: Excellent
Quality of Customer Service via Internet: Excellent
Quality of Customer Service at Event: Excellent
Friendliness of your Entertainer: Excellent
Promptness of your Entertainer: Excellent
Professionalism of your Entertainer: Excellent
Entertainer's Performance: Excellent
Entertainer's Appearance: Excellent
System Appearance: Excellent
Sound Quality: Excellent
Overall Volume Levels: Excellent
Music Selection: Excellent
Incorporation of Your Requests: Excellent
Lighting Effects: Excellent
Equipment Appearance: Excellent
Overall Customer Service: Excellent
Planning Assistance: Excellent
Entertainer's Cooperation with Other Vendors: Excellent
Overall Performance Rating: Excellent
Would you recommend this service to others? Yes
Related Posts