Hot Bat Mitzvah Party At World Trade Center

Ruthie's memorable Bat Mitzvah party took place at the World Trade Center in Downtown Portland, Oregon on Saturday, July 14, 2018.

Even though this venue is covered, portions of the WTC are outside. This means air conditioning is not an option, so this was literally one hot party as the temperature outside soared into the 90's. Ceiling fans and the sporadic giant fan helped a little, but no worries, the group of 200 guests would not be denied a great time.

As friends and family arrived, I played a variety of background music selections that included Ruthie's favorites, Simon & Garfunkel and Maroon 5, as well as her father (Blondie, Fleetwood Mac) and mother's (Broadway, Rent) favorites.

We had a short 20 minute window before dinner for some games and the ice was broken with the kids playing "How well do you know Ruthie?" and several wild rounds of "Coke & Pepsi." Prizes provided by the family included Starbucks, iTunes and Movie gift cards.

After dinner and a toast, the party was off to the races with "The Hora" and chair raising. Most everyone joined in, but the smaller dance floor was no match for this many people, so the spillover stretched around much of the Sky Bridge Terrace.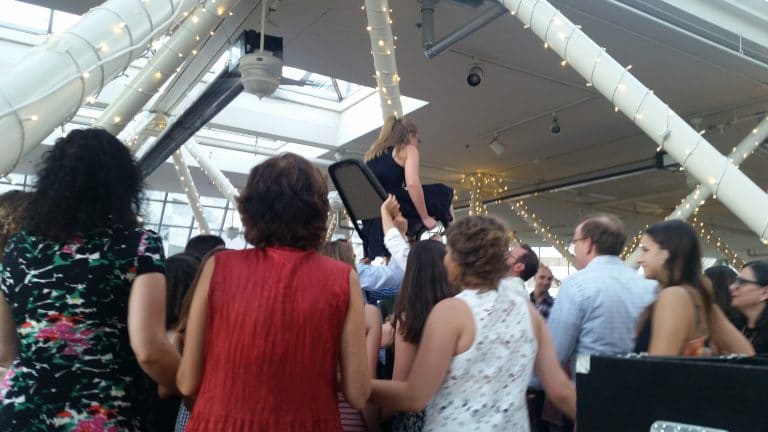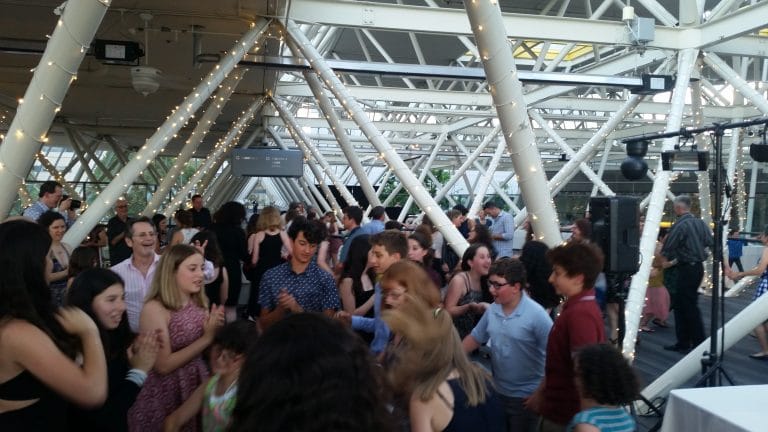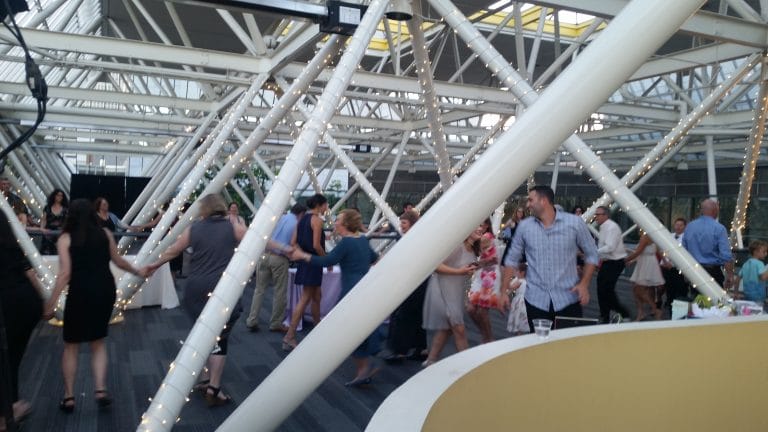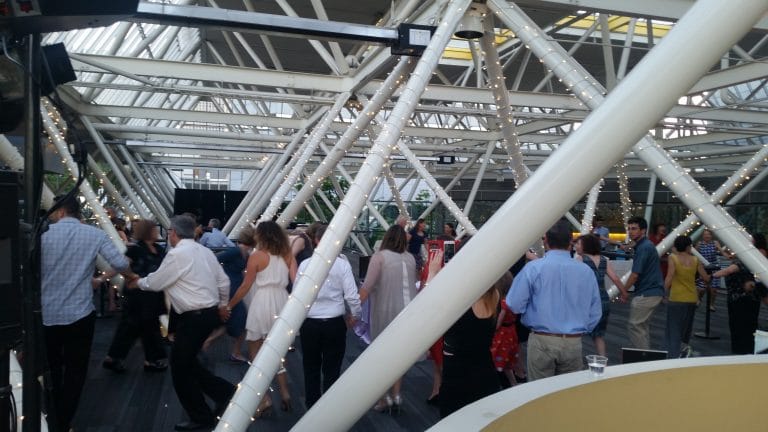 With the glass ceiling, daylight would dominate, but that didn't dampen the energy and the dance floor was hoppin' all evening to hot hits such as "Happy" and "I Gotta Feeling," plus family requests for classics "We Are Family," "Dancing Queen," YMCA and more.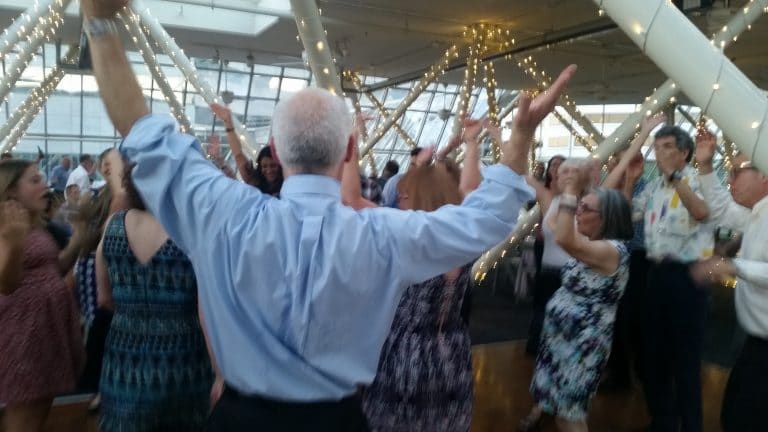 With four gift cards left from the games earlier, we did a swing dance contest and I have to say that collectively, it was some of the best swing dancing I have seen. Our secret judge (Ruthie) picked the winners, but it seemed everyone had fun showing their moves.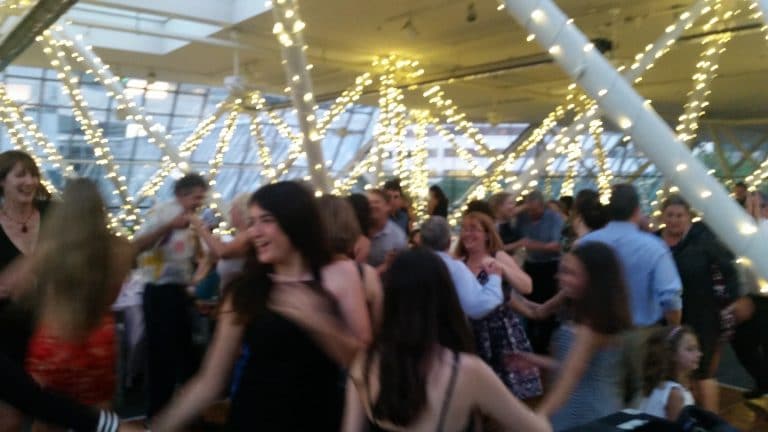 Mazel Tov Ruthie and thank you mom Jen and dad Ken for choosing PRO DJs.

Post Event Satisfaction Survey:

"We've been to many Pro DJ events and many with Rich. We couldn't wait to have him at our event. He's so easy to work with and such a gentle soul. He know kids, knows how to read a room and knows how to make a party rock!!! Thank you for a most fabulous evening!!"
-Jennifer and Ken Zeidman (Ruthie's Bat Mitzvah)
Event Date: Saturday, July 14, 2018
Event Type: Bat Mitzvah
Event Location: World Trade Center, Portland, OR
Event Staff: Rich Ellis
Quality of Customer Service via Telephone: Excellent
Quality of Customer Service via Internet: Excellent
Quality of Customer Service at Event: Excellent
Friendliness of your Entertainer: Excellent
Promptness of your Entertainer: Excellent
Professionalism of your Entertainer: Excellent
Entertainer's Performance: Excellent
Entertainer's Appearance: Excellent
System Appearance: Excellent
Sound Quality: Excellent
Overall Volume Levels: Excellent
Music Selection: Excellent
Incorporation of Your Requests: Excellent
Lighting Effects: N/A
Equipment Appearance: Excellent
Overall Customer Service: Excellent
Planning Assistance: Excellent
Entertainer's Cooperation with Other Vendors: Excellent
Overall Performance Rating: Excellent
Would you recommend this service to others? Yes
Related Posts