Exciting Night At Boring Backyard Wedding

As the calendar flipped to October, the temperature dropped and rain fell off and on outside, but nothing could dampen the love and joy inside the tent at Lora and Leslie's Boring backyard wedding and reception held on Saturday, October, 1 2016.

There were lots of nerves leading up to the ceremony, but those nerves were channeled to positive energy that set the tone for a fun and exciting night to follow.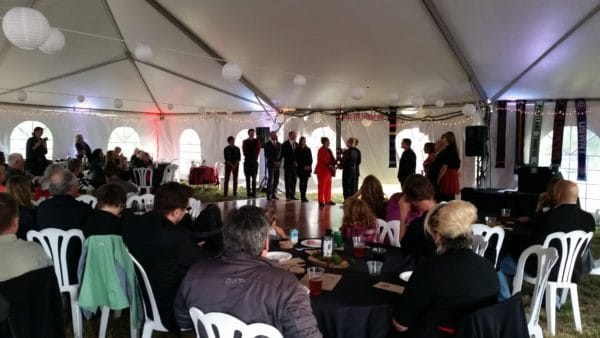 Boring Backyard Wedding Ceremony Highlights:
Wedding Party Entrance: Rainbow Connection
Bride & Bride Entrance: Rainbow Connection
Bride & Bride Exit: Brooke Hogan – About Us
Decorations featured hanging scarves and other props of the newlyweds beloved Portland Thorns and Timbers soccer teams. As guests ate and drank, I played a variety of background music selections that included requests from Lora and Leslie for Melissa Ethridge, Indigo Girls, Beach Boys and Sara Bareilles.

Boring Backyard Wedding Reception Highlights:
Grand Entrance: Gwen Stefani – Hollaback Girl
Cake Cutting: Little Mermaid Sound Track "Kiss The Girl"
First Dance: Louis Armstrong – LIVE from friends Tracy & Crystal "Rainbow Connection"
Friend Dance: Theme from Golden Girls
After the 'Friend Dance,' Lora and Leslie wanted me to open the dance floor with Miley Cyrus' 'Party In The USA'. This group was fired up and this was the perfect choice to really start the party.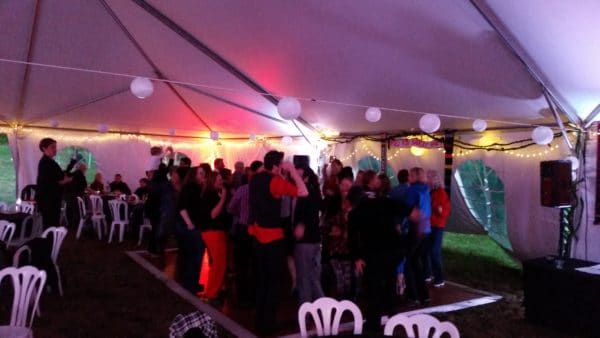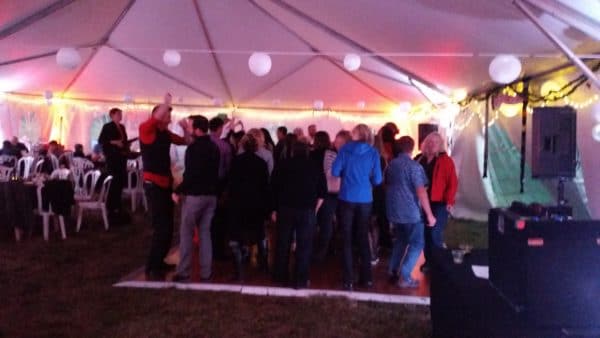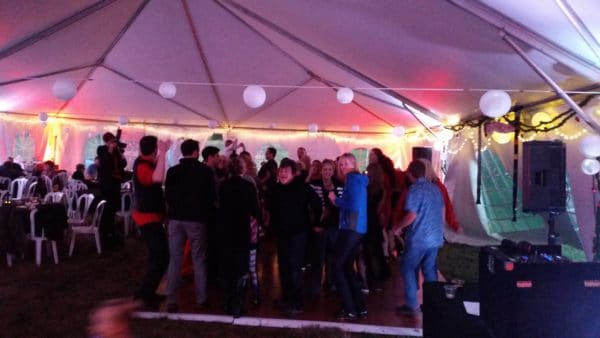 From the classic hits, such as 'Respect,' and 'Billie Jean' to recent favorites, 'Shut Up and Dance' and 'Uptown Funk,' this very large dance floor was filled to capcity most of the evening. 98 percent of songs chosen were uptempo. Once slow dance though was played in the tradition of the 80th minute at Portland Thorns games, 'Keep On Lovin' You' from REO Speedwagon.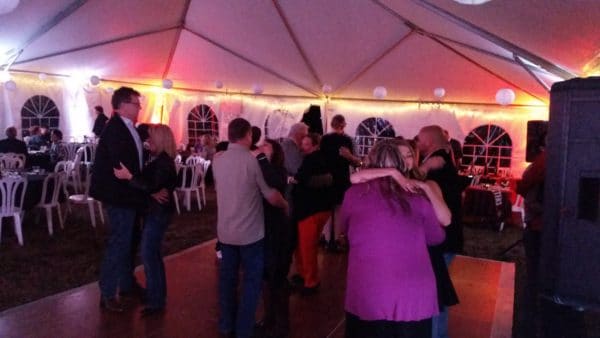 Congratulations Lora and Leslie and thank you for choosing PRO DJs.

Related Posts