Edgefield Wedding Feels Just Right

After a week of weather that went from 100 degrees one day to thunderstorms and rain the next, Destiny and Josh's Edgefield wedding on Thursday, August 14, 2014, turned out just right with a mix of sun and clouds and 79 degrees.

Blackberry Hall is one of my favorite venues, mostly because my wife and I celebrated our reception there in 1996, but I also get a good vibe whenever I perform there.

The ceremony was held in the meadow behind the hall. In this situation, I was able to place one of my speakers outside and my lapel microphone covered the distance flawlessly. I also provided a microphone on a stand for a family member reading.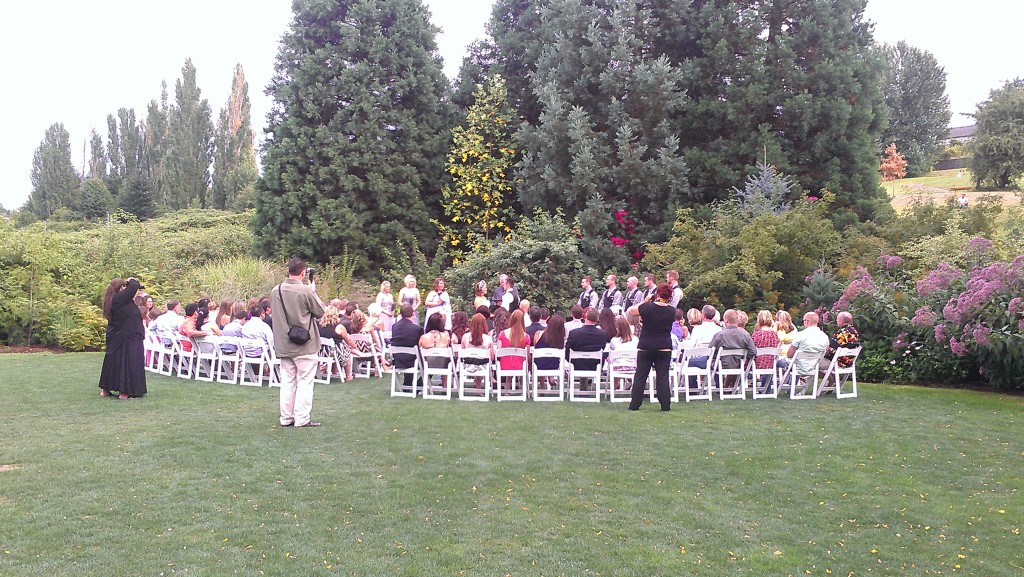 Edgefield Wedding Ceremony Highlights:
Wedding Processional: P.S. I Love You Soundtrack – Betty Davis Montage/Make Up Kisses
Bride Entrance: Piano Guys – A Thousand Years
Sand Ceremony: Maurice Jarre – Unchained Melody (Instrumental) Ghost Soundtrack
Bride/Groom Exit: Manfred Mann – Do Wah Diddy
Everyone moved inside Blackberry Hall for dinner and the reception. Background music was a variety of songs from popular artists like OneRepublic, Norah Jones and Michael Bublé.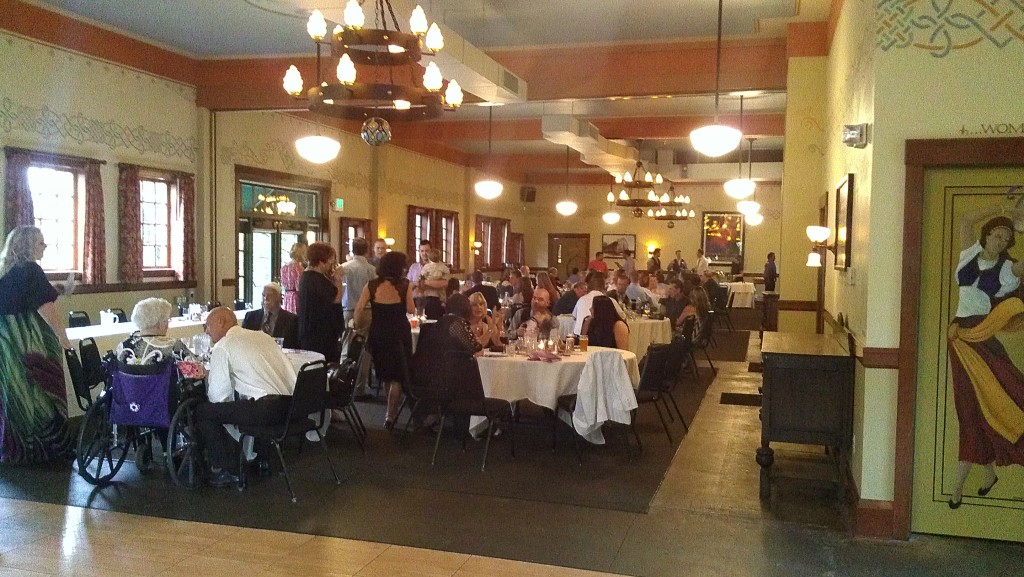 Edgefield Wedding Reception Highlights:
Grand Entrance: American Authors – Best Day of My Life
Cake Cutting: Sixpence None The Richer – Kiss Me
First Dance: John Legend – All of Me
Father and Daughter Dance: Louis Armstrong – What A Wonderful World
Groom and Mother Dance: Louis Armstrong – What A Wonderful World
Bouquet Toss: Beyonce – Single Ladies
Garter Toss: Yellow – Oh Yeah!
Last Dance Song: Christina Perri – A Thousand Years
The dance floor filled quickly for the opening slow dance and then the newlyweds and their guests got going to the big classic hits, including 'We Are Family' and 'Love Shack.'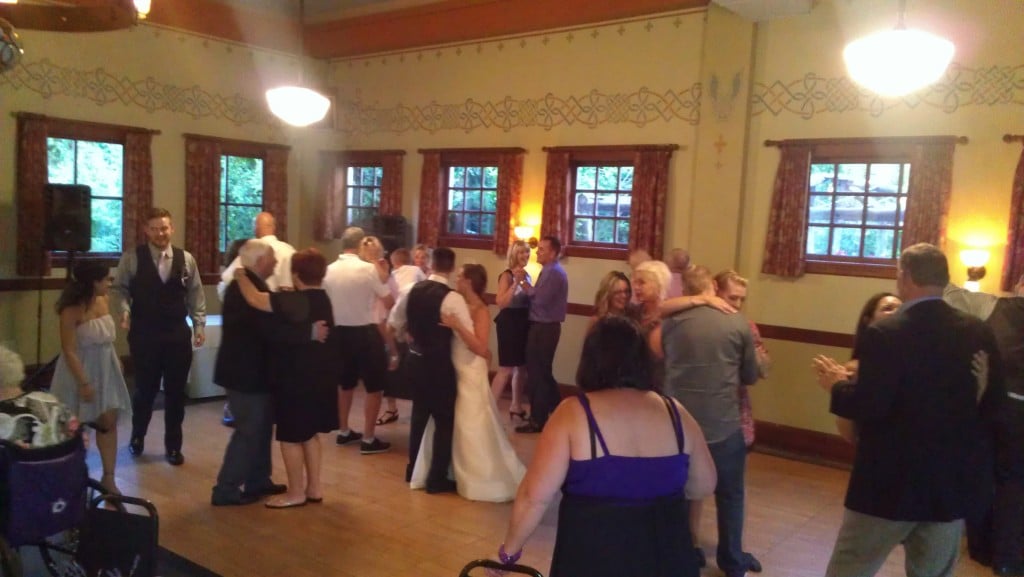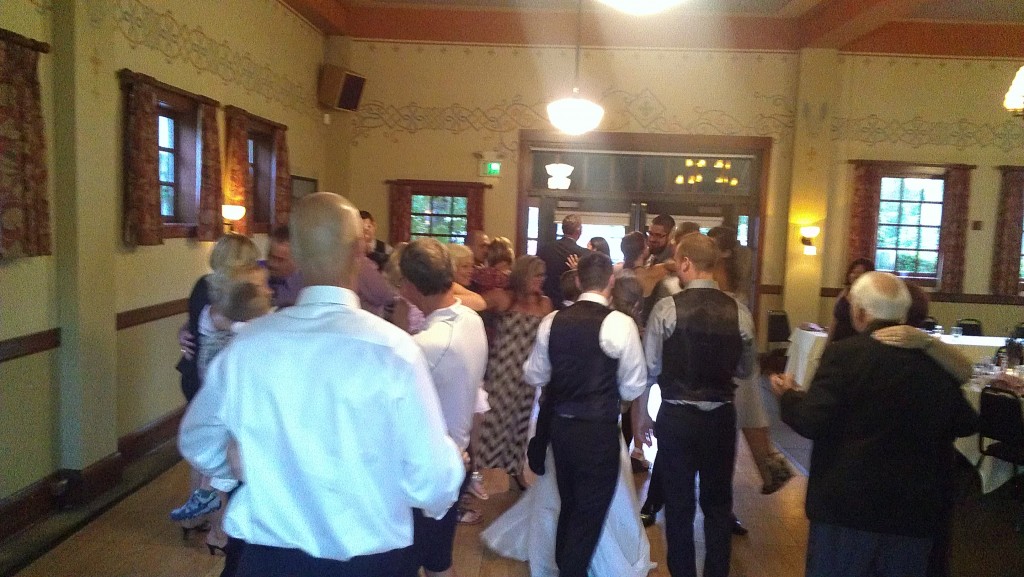 For the remainder of the evening the mostly younger crowd had a great time dancing to more recent hits, such as 'Problems,' 'Timber' and 'Happy.' At one point during 'Party Rock Anthem,' I had to laugh watching Josh spin his bride in her wedding dress and on her back like she was break dancing… I had never seen that before 🙂

With the doubledoors near the dance floor open to the parking lot on a pleasant summer night, it felt just right. Best wishes Destiny and Josh!

Related Posts