Dassi's Bat Mitzvah Party At Treasury Ballroom

Dassi's memorable Bat Mitzvah party took place at the Historic Treasury Ballroom in Portland, Oregon on Saturday, September 14, 2019. I was also the DJ for her sister, Taliana's Bat Mitzvah in October, 2013.

Just like six years before, there was a lot on the itinerary for this event, including games, Havdalah, the chair raising dance to "Hava Nagilah," Candle Lighting ceremony and Flash Mob dance.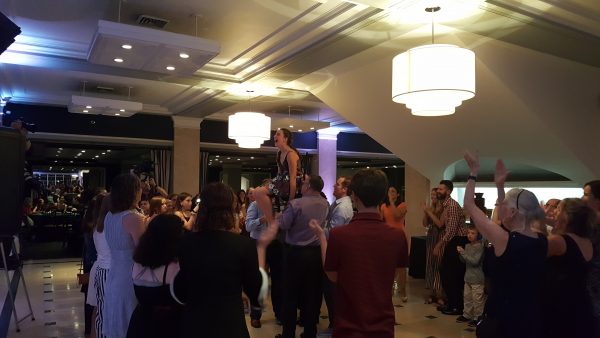 Guests began arriving around 7pm and about 20 minutes later, the kids had a great time playing games, including "Would You Rather?" where beforehand I had Dassi answer some questions… the same questions I asked her sister in 2013, such as "Would you rather live without music or live without the Internet?" or "would you rather always have to say everything on your mind or never speak again?" Her friends on the dance floor had to pick a side of the floor for which answer they thought she chose and we did this until there was one friend left who knew her best 🙂

Following the Candle Lighting ceremony, cake cutting and video presentation, Dassi and some of her friends surprised the guests with a Flash Mob dance to "The Greatest Show" from the musical "The Greatest Showman."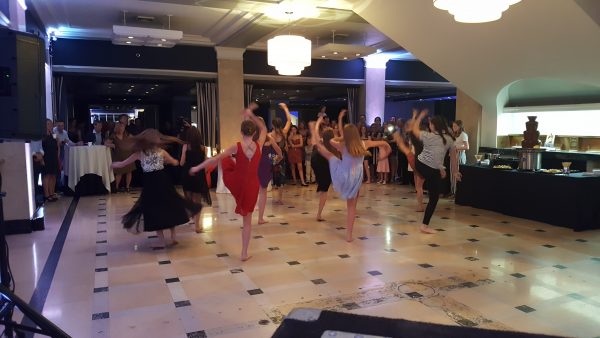 Not surprisingly, there was a lot of energy in the room following the flash mob and the dance floor was hoppin' all evening to hot hits "Cupid Shuffle" and "Uptown Funk," plus favorites of the Bat Mitzvah girl, Jonas Brothers, Katy Perry and YouTube tween sensation, JoJo Siwa.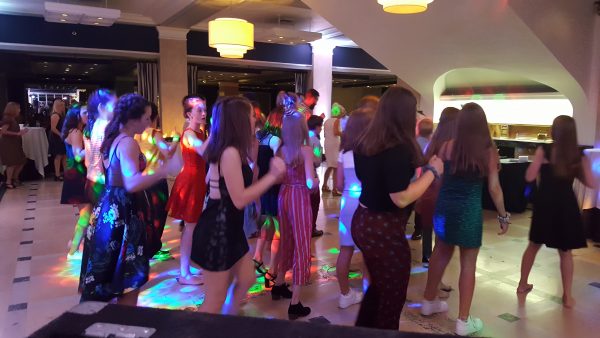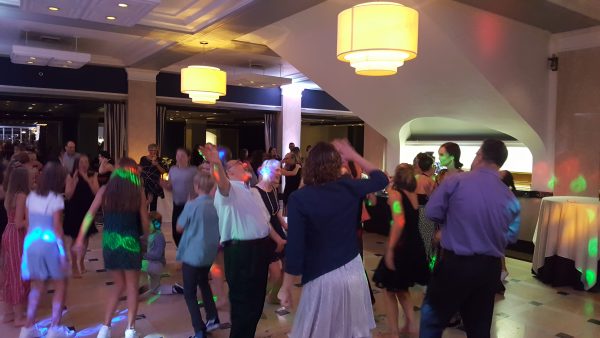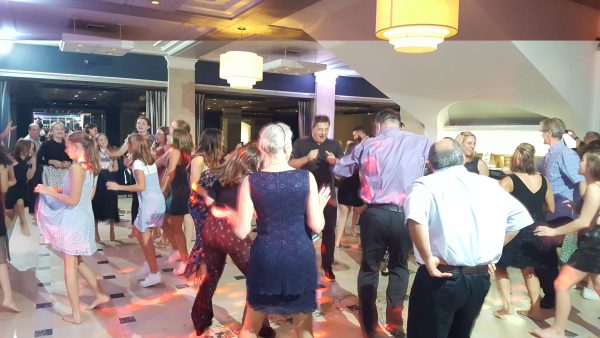 Mazel Tov Dassi and thank you mom Soshana for again choosing PRO DJs.

Post Event Satisfaction Survey:

"Rich did another fabulous job! I knew we were in good hands with Rich and he didn't disappoint. He kept the teens and adults entertained. He was on point with the music selection for the candle lighting ceremony. The whole event was flawless!" -Shoshana Gordon (Dassi's Bat Mitzvah)
Event Date: Saturday, September 14, 2019
Event Type: Bat Mitzvah
Event Location: Treasury Ballroom
Event Staff: Rich Ellis
Quality of Customer Service via Telephone: Excellent
Quality of Customer Service via Internet: Excellent
Quality of Customer Service at Event: Excellent
Friendliness of your Entertainer: Excellent
Promptness of your Entertainer: Excellent
Professionalism of your Entertainer: Excellent
Entertainer's Performance: Excellent
Entertainer's Appearance: Excellent
System Appearance: Excellent
Sound Quality: Excellent
Overall Volume Levels: Excellent
Music Selection: Excellent
Incorporation of Your Requests: Excellent
Lighting Effects: Excellent
Equipment Appearance: Excellent
Overall Customer Service: Excellent
Planning Assistance: Excellent
Entertainer's Cooperation with Other Vendors: Excellent
Overall Performance Rating: Excellent
Would you recommend this service to others? Yes
Related Posts