Company Party Confidence In PRO DJs 11 Years

It was another big time holiday party for a Vancouver Garden Supply company on Saturday, December 10, 2016 and for the eleventh straight year, they chose PRO DJs for their annual event that included gambling, tons of prizes and of course, dancing.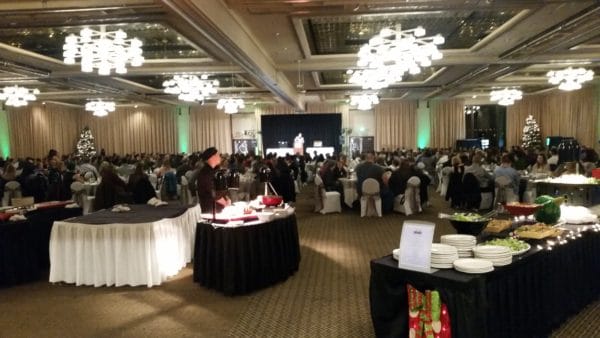 The Grand Ballroom at the Jantzen Beach Red Lion Hotel in Portland, Oregon features a large dining area with dance floor, plus a sizable foyer, that provided the perfect spot to place gaming tables that were open from the very beginning as guests arrived for the party around 6pm.

For cocktails and dinner, I played a mix of holiday favorites as requested by the client and the gaming tables remained open until 8:00pm. The employees of this company really look forward to what comes next each year… a large number of great prizes are given away, including tools, electronics, gift cards, cash, paid time off and big screen televisions.

It normally takes almost two hours to draw all the winners, but most people don't seem to mind and they are usually excited to start dancing when it's over. I enjoy spinning for this group and they have a lot of fun on the dance floor. I played everything from Michael Jackson and AC/DC to Bruno Mars and The Weeknd.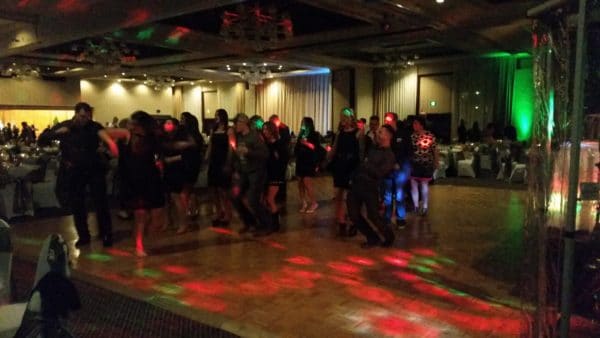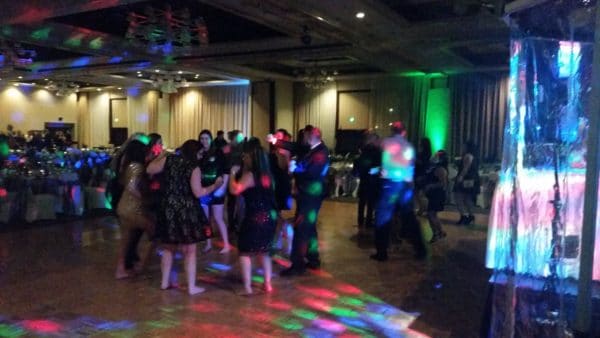 Thanks again Kristy for continuing to use PRO DJs at your annual event. Happy Holidays. -Rich

Post Event Satisfaction Survey:
Event Date: Saturday, December 10, 2016
Event Type: Company Party
Event Location: Red Lion on the River
Event Staff: Rich Ellis
Quality of Customer Service via Telephone: Excellent
Quality of Customer Service via Internet: Excellent
Quality of Customer Service at Event: Excellent
Friendliness of your Entertainer: Excellent
Promptness of your Entertainer: Excellent
Professionalism of your Entertainer: Excellent
Entertainer's Performance: Excellent
Entertainer's Appearance: Excellent
System Appearance: Excellent
Sound Quality: Excellent
Overall Volume Levels: Excellent
Music Selection: Excellent
Incorporation of Your Requests: Excellent
Lighting Effects: N/A
Equipment Appearance: Excellent
Overall Customer Service: Excellent
Planning Assistance: Excellent
Entertainer's Cooperation with Other Vendors: Excellent
Overall Performance Rating: Excellent
Would you recommend this service to others? Yes
Related Posts