Big Time Bat Mitzvah Party At Coopers Hall

DJ Rich Ellis had the opportunity to perform at Estelle's Bat Mitzvah Party on Saturday, November 4, 2017 at Coopers Hall in Portland, Oregon.

This was the very first Bar or Bat Mitzvah party to happen at this venue and the celebration took place on both the main lower level and upstairs in the mezzanine. Around 100 adults hung out by the bar and enjoyed a plated dinner in the main area, while about 50 kids were upstairs with me for dinner and games. As guests arrived, I played a mix of classic jazz selections as requested by Estelle's father.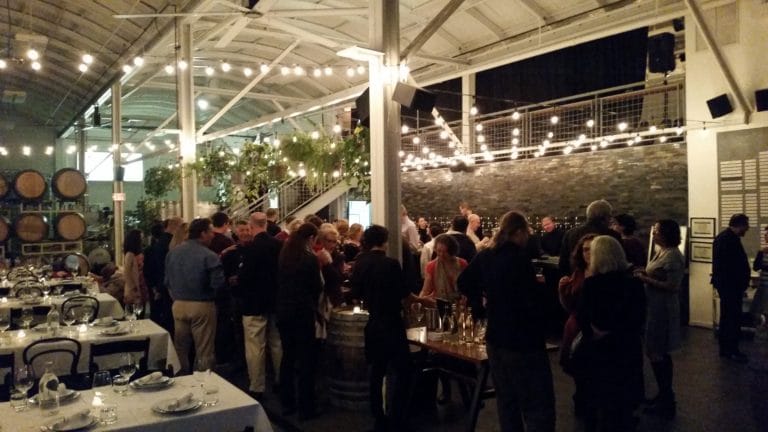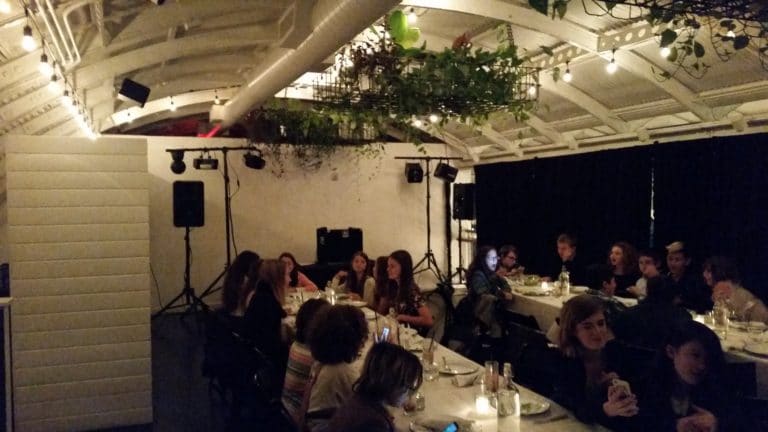 The mezzanine is not a large area, but it was a great space for games, including 'Name That Tune' and three rousing rounds of "Musical Chairs Scavenger Hunt' that featured the kids having to go downstairs to retrieve items from their parents. As expected, they were in a hurry, but running on the stairs was not allowed.

Following the games and a toast from Estelle's parents, I invited everyone out to dance to 'The Hora' and celebrate the bat mitzvah girl and her family with the traditional chair raising. The strung light bulbs were very low, but fortunately nobody got stuck 🙂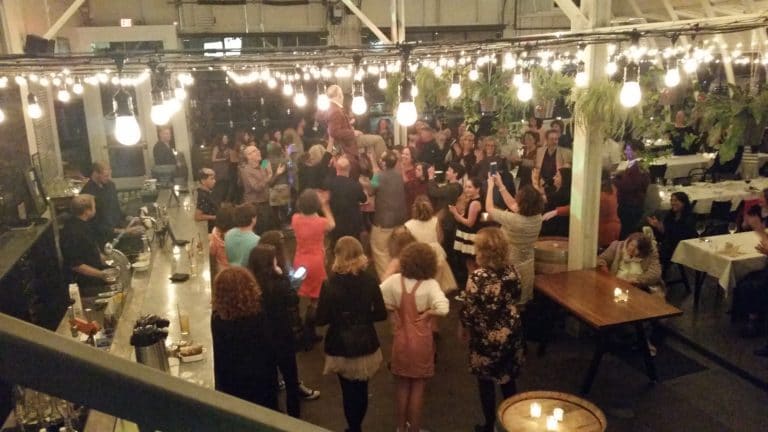 Many adults had a great time dancing on the main level in front of the bar, while the kids had the upstairs mostly to themselves to create a raging Saturday night dance party from the opening number. Friends and family brought the energy for the big hit songs, 'I Gotta Feeling,' 'Uptown Funk,' 'Can't Stop The Feeling,' the recent smash from Portland's own Portugal. The Man 'Feel It Still' and more.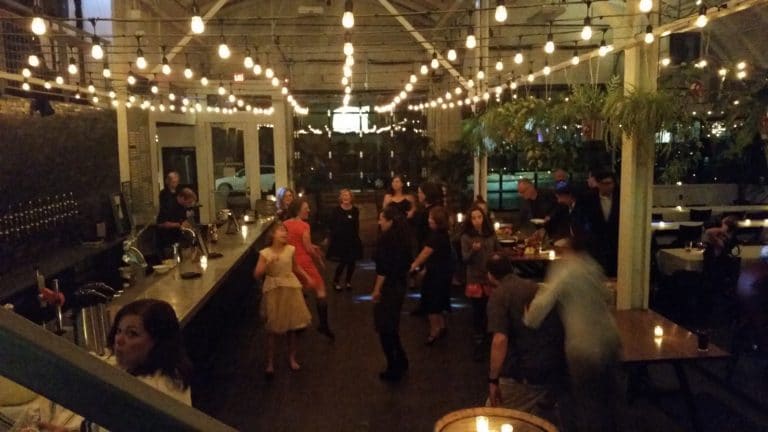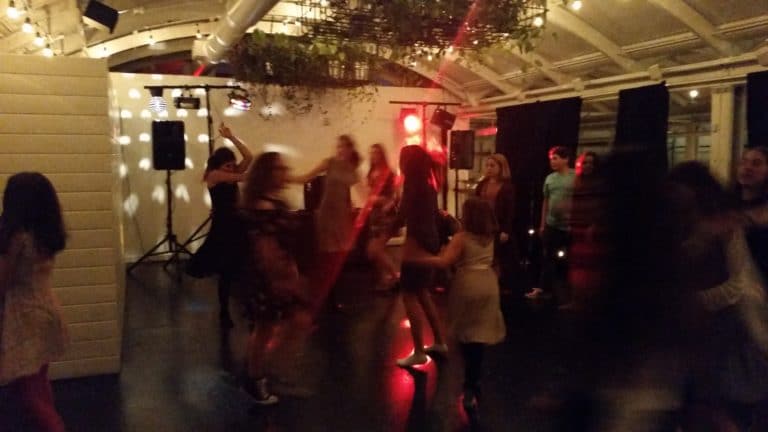 Mazel Tov Estelle and thank you Mel and Janet for choosing PRO DJs.

Post Event Satisfaction Survey:

"Rich did a fantastic job. Friends who used Rich for their child's bat mitzvah recommended him. Rich gets 5/5 across the board. He was great to do business with." -Janet Morgan (Estelle's Bat Mitzvah)
Event Date: Saturday, November 4, 2017
Event Type: Bat Mitzvah
Event Location: Coopers Union
Event Staff: Rich Ellis
Quality of Customer Service via Telephone: Excellent
Quality of Customer Service via Internet: Excellent
Quality of Customer Service at Event: Excellent
Friendliness of your Entertainer: Excellent
Promptness of your Entertainer: Excellent
Professionalism of your Entertainer: Excellent
Entertainer's Performance: Excellent
Entertainer's Appearance: Excellent
System Appearance: Excellent
Sound Quality: Excellent
Overall Volume Levels: Excellent
Music Selection: Excellent
Incorporation of Your Requests: Excellent
Lighting Effects: Excellent
Equipment Appearance: Excellent
Overall Customer Service: Excellent
Planning Assistance: Excellent
Entertainer's Cooperation with Other Vendors: Excellent
Overall Performance Rating: Excellent
Would you recommend this service to others? Yes
Related Posts