Big Fun At Remote Grand Ronde Wedding

Alexandria and Matthew's Grand Ronde wedding and reception took place on Saturday, July 22, 2017 at the groom's family home in Grand Ronde, Oregon.

It was beautiful, warm sunny summer day, but this remote location off Highway 22 was surrounded by trees that offered lots of shade to make everyone feel comfortable.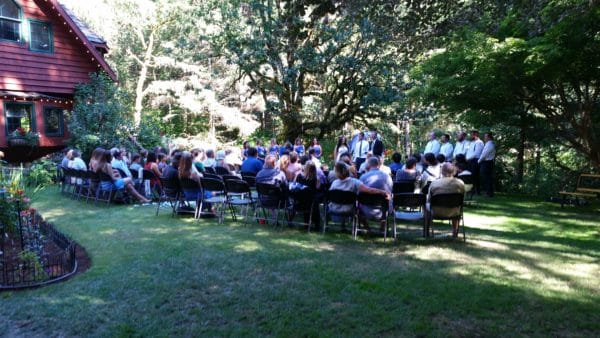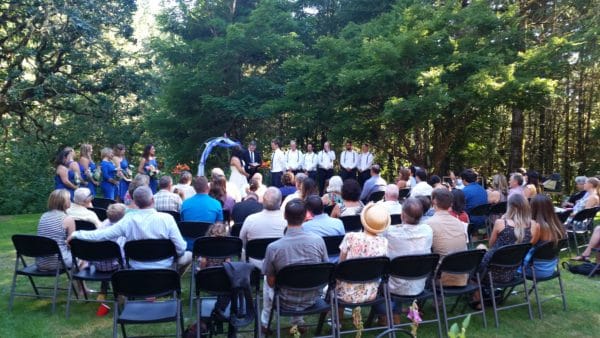 Grand Ronde Wedding Ceremony Highlights:
Wedding Party Entrance: Louis Armstrong – What a Wonderful World
Bride Entrance: Live Guitarist – Can't Help Falling In Love
Bride/Groom Exit: Rusted Root – Send Me On My Way
With a travel theme in mind, the newlyweds requested background music for the reception that had a Parisian feel, such as Pink Martini, as well as Spanish, plus the classic crooners, like Frank Sinatra. I played a mix of vocal and instrumental music from artists such as Miles Davis, Billie Holiday, Louis Armstrong and more.




Grand Ronde Wedding Reception Highlights:
Grand Entrance: Bob Marley – Is This Love
First Dance: Griffin House – Better Than Love
Bride/Father Dance: Heartland – I Loved Her First
Groom and Mother Dance: Tom Petty – Wildflowers
Bouquet Toss: Beyonce – Single Ladies (Put A Ring On It)
Last Dance: Bon Jovi – Livin' On A Prayer
It was clear that many guests were ready to expend some energy and took off dancing right away when the dance floor opened to everyone following the mother/son dance.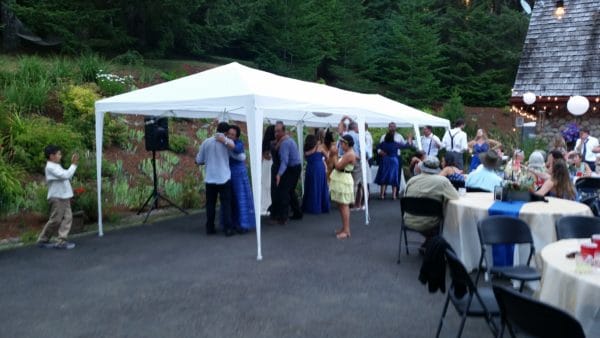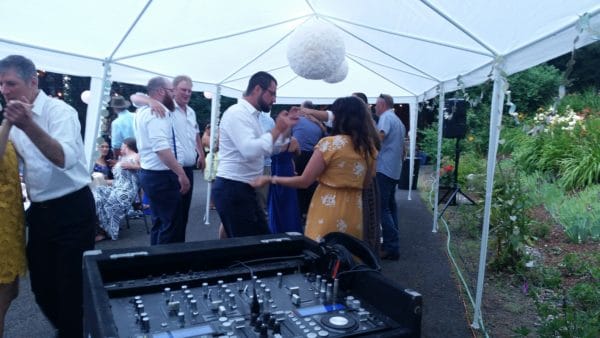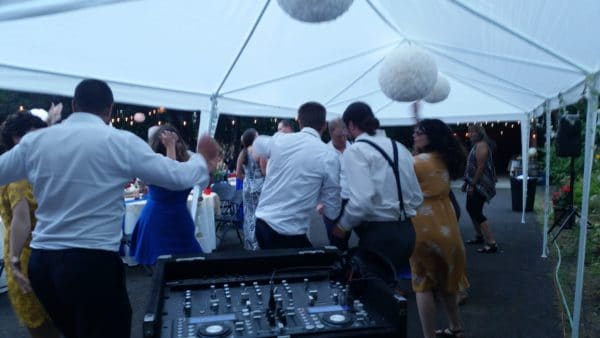 And this was with most of the family gathered on the opposite side of the yard for photos. No matter, a second dance floor opened in the grass while they waited their turn to be photographed 🙂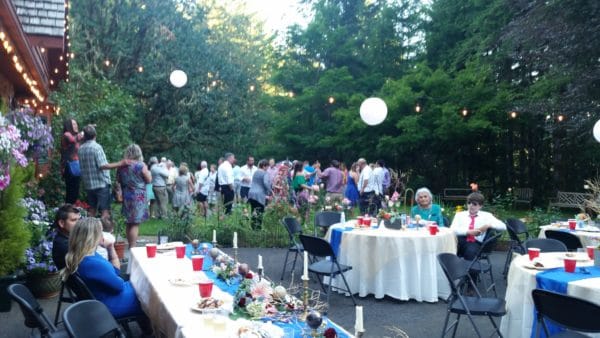 As the sun began to set, all guests (both young and older) had a wild time movin' and shakin' to a setlist that featured 80's classics 'Footloose' and 'Thriller', along with recent hits, 'Uptown Funk,' 'Can't Stop the Feeling', 'Shut Up and Dance' and more.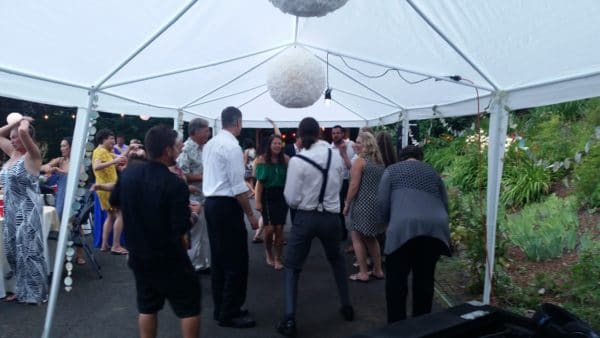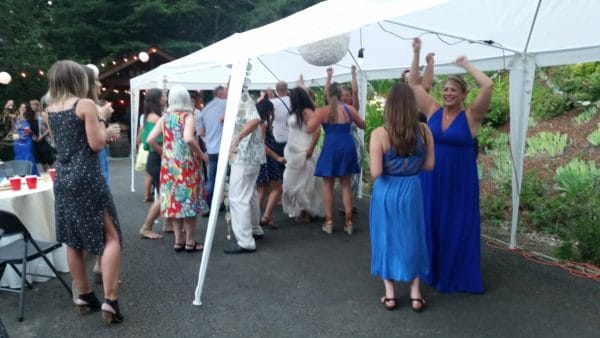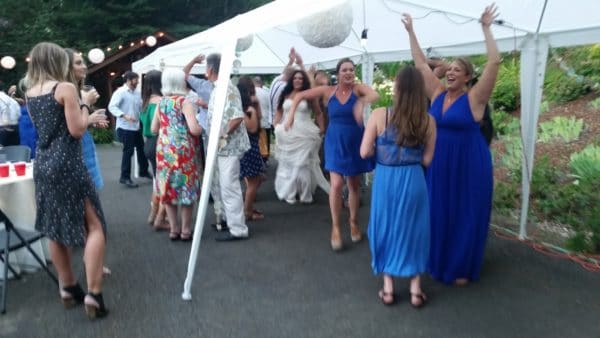 As I was getting ready to leave at the end of the night, I appreciated the immediate feedback from the bride and groom and members of their wedding party, who told me they had the best time.

Congratulations Alexandria and Matthew and thank you for choosing PRO DJs.

Post Event Satisfaction Survey:

"Rich did a great job keeping everything organized and professional. Great DJ and very friendly!" -Alexandria Baz & Matt Tritten
Event Date: Saturday, July 22, 2017
Event Type: Wedding & Reception
Event Location: Grand Ronde, OR
Event Staff: Rich Ellis
Quality of Customer Service via Telephone: Excellent
Quality of Customer Service via Internet: Excellent
Quality of Customer Service at Event: Excellent
Friendliness of your Entertainer: Excellent
Promptness of your Entertainer: Excellent
Professionalism of your Entertainer: Excellent
Entertainer's Performance: Excellent
Entertainer's Appearance: Excellent
System Appearance: Excellent
Sound Quality: Excellent
Overall Volume Levels: Excellent
Music Selection: Excellent
Incorporation of Your Requests: Excellent
Lighting Effects: Excellent
Equipment Appearance: Excellent
Overall Customer Service: Excellent
Planning Assistance: Excellent
Entertainer's Cooperation with Other Vendors: Excellent
Overall Performance Rating: Excellent
Would you recommend this service to others? Yes
Related Posts