Bennett's Bar Mitzvah At West End Ballroom

Bennett's Bar Mitzvah party took place on Saturday, October 26, 2019 at West End Ballroom in Dowtown Portland, Oregon.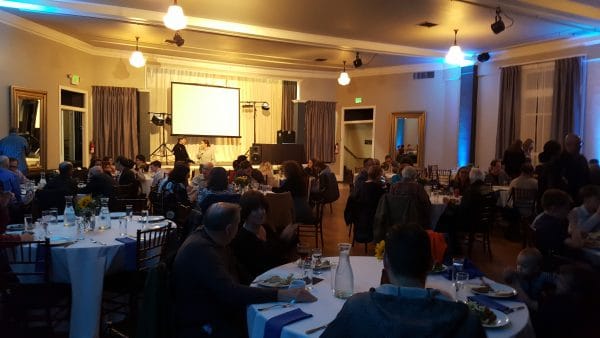 Just over 100 guests came together to celebrate the occasion. As they arrived around 6:30pm, I played a variety of upbeat background music. Although most of the adults hung out in the adjacent bar area while many of Bennett's friends engaged in the "Pop-A-Shot" basketball game setup just outside the ballroom. There were a few remaining kids who could not get in on the basketball game, so I led them in a scavenger hunt.

After dinner was a short video and then I revved up the energy by encourging everyone to gather on the dance floor for 'The Hora' and chair raising.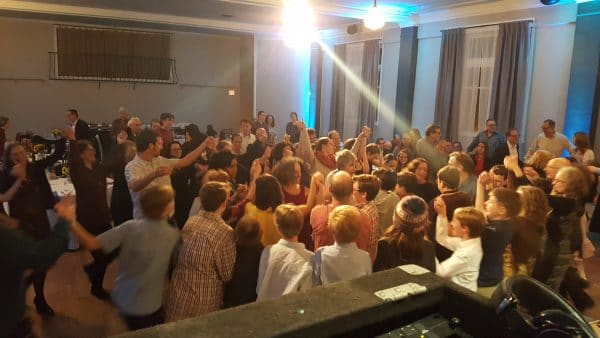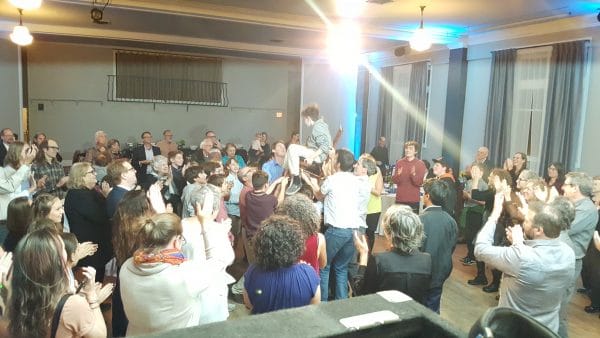 A few other traditional Israeli dances followed before I began spinning the latest hits along with a few classics.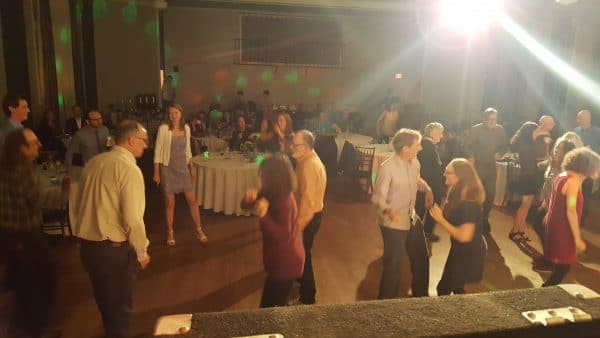 Mazel Tov Bennett! And thank you dad, Doug for choosing PRO DJs.

Post Event Satisfaction Survey:

Submitted By: Doug Miller
Event Date: Saturday, October 26, 2019
Event Type: Bar Mitzvah
Event Location: West End Ballroom
Event Staff: Rich Ellis
Quality of Customer Service via Telephone: Excellent
Quality of Customer Service via Internet: Excellent
Quality of Customer Service at Event: Excellent
Friendliness of your Entertainer: Excellent
Promptness of your Entertainer: Excellent
Professionalism of your Entertainer: Excellent
Entertainer's Performance: Excellent
Entertainer's Appearance: Excellent
System Appearance: Excellent
Sound Quality: Excellent
Overall Volume Levels: Excellent
Music Selection: Excellent
Incorporation of Your Requests: Excellent
Lighting Effects: Excellent
Equipment Appearance: Excellent
Overall Customer Service: Excellent
Planning Assistance: Excellent
Entertainer's Cooperation with Other Vendors: Excellent
Overall Performance Rating: Excellent
Would you recommend this service to others? Yes
Related Posts