Lucy's Bat Mitzvah Party At Beth Israel Portland

Lucy's energetic Bat Mitzvah party took place at Congregation Beth Israel in Northwest Portland, Oregon on Saturday, June 16, 2018.

There was a buzz in the room almost immediately with many guests dancing to the background music 🙂 The plan was to do some games during this time before dinner, but dancing was okay with the Bat Mitzvah girl… although we did manage two rousing rounds of Coke & Pepsi right before the buffet opened.

Just like her sister Zoe two years ago, Lucy was loaded with energy and had no fear of public speaking as she grabbed the microphone from her father during the toast and worked the room like an old pro. Zoe also announced about 15 questions for a quiz on "How well do you know Lucy?" with winners getting a stuffed animal (lion) on each table.

Following the toast, I began playing 'The Hora' and most everyone rushed the dance floor to celebrate Lucy and get this party under way.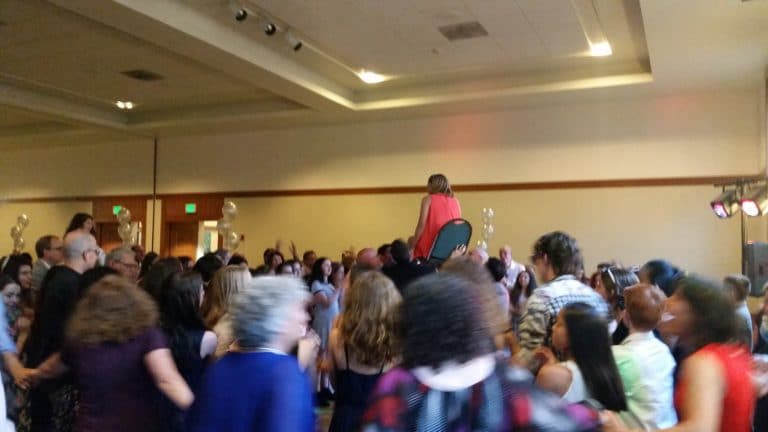 I played everything from older songs to the latest hits and everyone (kids and adults) were agreeable on most everything. The dance floor stayed jam packed for over two hours as everybody got down to 'Uptown Funk,' 'Stayin' Alive,' 'I Gotta Feeling' and more.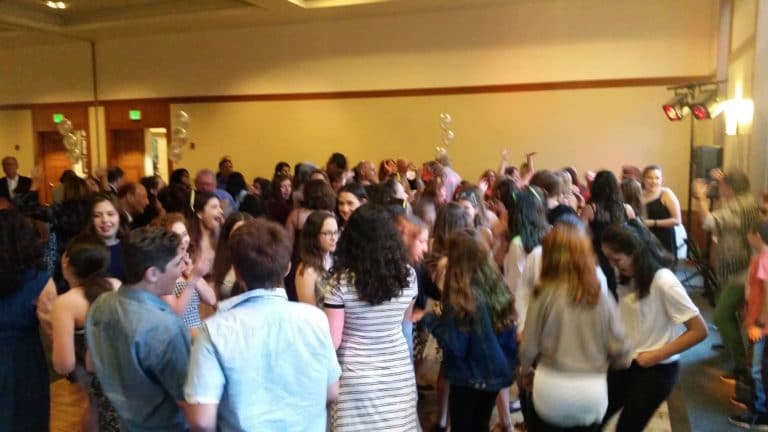 Lucy and her friends are big fans of 'Hamilton' and other musicals. Near the end, they sang-along their hearts out to 'The Schyuler Sisters' and 'Yorktown' from Hamilton and the nightcap 'Let It Go' from Frozen.

Mazel Tov Lucy and thank you mom Jaime for again choosing PRO DJs.

Post Event Satisfaction Survey:

"We had another wonderful event with Rich! The music was great. Kids and adults all had a great evening." -Jaime Kean (Lucy's Bat Mitzvah)
Event Date: Saturday, June 16, 2018
Event Type: Bat Mitzvah
Event Location: Congregation Beth Israel
Event Staff: Rich Ellis
Quality of Customer Service via Telephone: Excellent
Quality of Customer Service via Internet: Excellent
Quality of Customer Service at Event: Excellent
Friendliness of your Entertainer: Excellent
Promptness of your Entertainer: Excellent
Professionalism of your Entertainer: Excellent
Entertainer's Performance: Excellent
Entertainer's Appearance: Excellent
System Appearance: Excellent
Sound Quality: Excellent
Overall Volume Levels: Excellent
Music Selection: Excellent
Incorporation of Your Requests: Excellent
Lighting Effects: N/A
Equipment Appearance: Excellent
Overall Customer Service: Excellent
Planning Assistance: Excellent
Entertainer's Cooperation with Other Vendors: Excellent
Overall Performance Rating: Excellent
Would you recommend this service to others? Yes
Related Posts