Abernethy Center Oregon City Wedding

Ashlei and David were married at their Abernethy Center Oregon City Wedding on Saturday, November 11, 2017. It was a wet mid November day for their ceremony held inside the Abernethy Chapel across the street from the main ballroom. I setup two sound systems for this event to be able to provide music for the ceremony.

Abernethy Center Oregon City Wedding Ceremony Highlights:
Bridal Party Entrance: The Piano Guys – A Thousand Years
Bride Entrance: Canon In D (new romantic classical piano and violin duets)
Bride/Groom Exit: Colbie Cailatt – I Do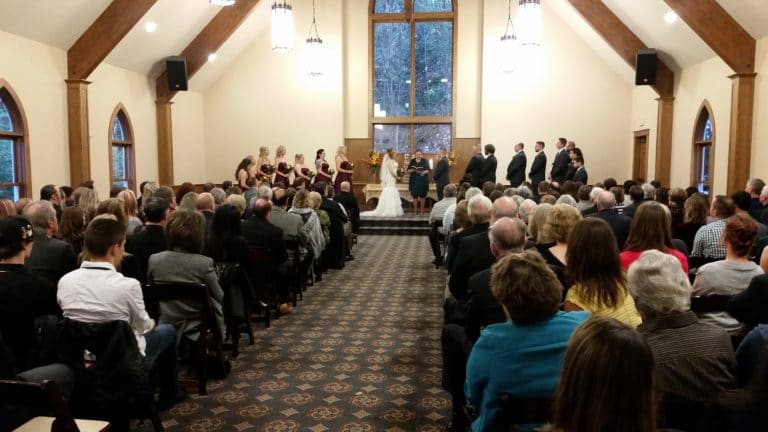 Following the wedding, the rain held off for a bit to allow all guests to make their way across the street to the main ballroom for the reception, while the wedding party stayed behind for additional photos.

For background music during cocktails and dinner, I played a mix of familiar hit songs that featured artists such as Michael Buble, Queen, Al Green, Tim McGraw and more.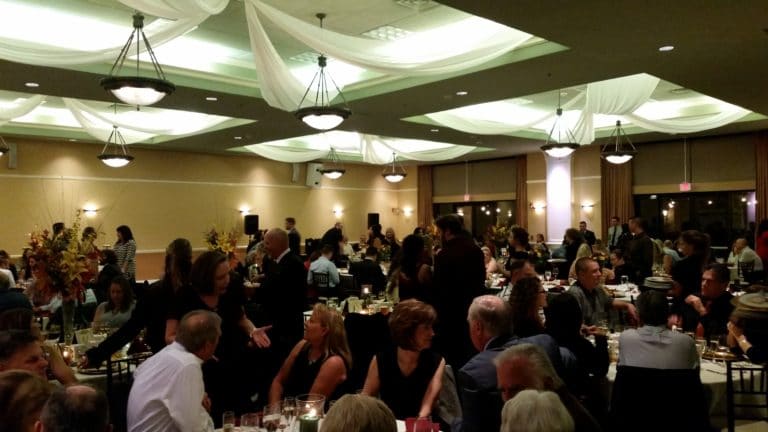 Abernethy Center Oregon City Wedding Reception Highlights:
Grand Entrance: Colbie Cailatt – I Do
First Dance: Sung Live by Family Friend (Donna) – Thinking Out Loud
Cake Cutting: James Taylor – How Sweet It Is (To Be Loved By You)
Father/Daughter Dance: Tim McGraw – My Little Girl
Mother/Son Toss: Boyz II Men – A Song For Mama
Once the dance floor opened to everyone, we only had a short time left, but many guests took advantage by packing the floor for the opening and closing slow dances and all the fast songs in between. 'Twist & Shout' and 'Uptown Funk' were particularly well-received, along with line dance favorites, 'Cupid Shuffle' and 'Cha Cha Slide'.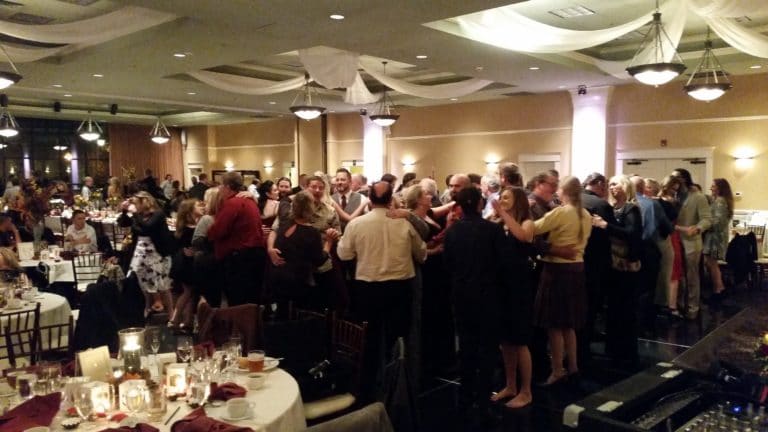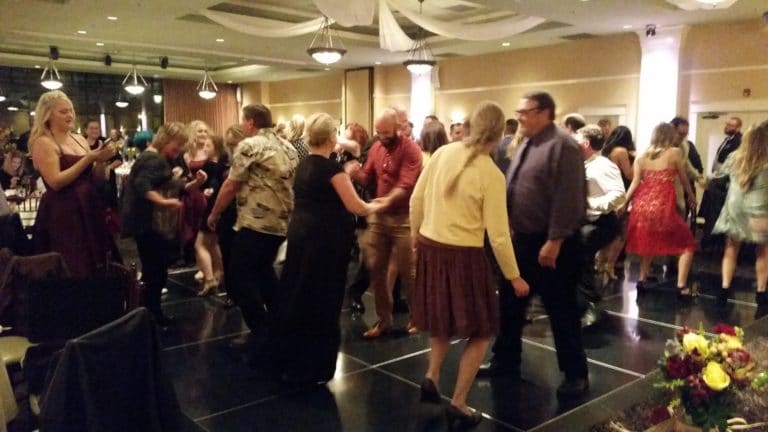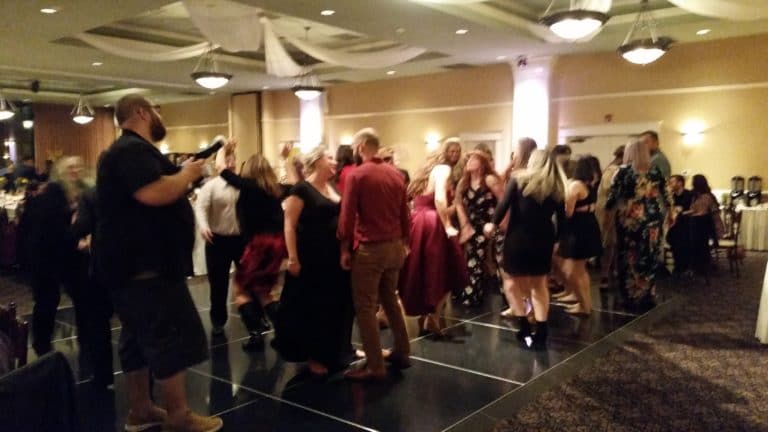 Their first dance was sung live earlier in the evening, so it felt right to end the night with the original 'Thinking Out Loud' from Ed Sheeran, so guests could dance with the newlyweds to their special song.




Congratulations Ashlei and David and thank you for choosing PRO DJs.

Post Event Satisfaction Survey:

"Rich outperformed our expectations! He packed the dance floor, came through for our every specified request, and maintained continual communication. Anyone who uses his service will not be disappointed, and I would recommend him in the future to anyone looking for a quality DJ!"  

-Ashlei McGauvran & David Fylan
Event Date: Saturday, November 11, 2017
Event Type: Wedding & Reception
Event Location: Abernethy Center, Oregon City
Event Staff: Rich Ellis
Quality of Customer Service via Telephone: Excellent
Quality of Customer Service via Internet: Excellent
Quality of Customer Service at Event: Excellent
Friendliness of your Entertainer: Excellent
Promptness of your Entertainer: Excellent
Professionalism of your Entertainer: Excellent
Entertainer's Performance: Excellent
Entertainer's Appearance: Excellent
System Appearance: Excellent
Sound Quality: Excellent
Overall Volume Levels: Excellent
Music Selection: Excellent
Incorporation of Your Requests: Excellent
Lighting Effects: Excellent
Equipment Appearance: Excellent
Overall Customer Service: Excellent
Planning Assistance: Excellent
Entertainer's Cooperation with Other Vendors: Excellent
Overall Performance Rating: Excellent
Would you recommend this service to others? Yes
Related Posts