Abby's Bat Mitzvah Party Beth Israel Portland

Abby's rockin' Bat Mitzvah party took place at Congregation Beth Israel in Northwest Portland, Oregon on Saturday, November 10, 2018.

Guests arrived from the ceremony and Havdala held across the street around 6:20pm. I played a variety of background music selections during cocktails and the sit-down dinner from artists such as, Maroon 5, Imagine Dragons and Abby's favorites, Bruno Mars and Pink.

During dinner, I got the games started for the kids by giving each of them a gold coin and letting them know the first three kids that bring me 10 coins will get a Starbucks gift card. With 50 kids attending, there was a lot of convincing going on and we got our three winners. I then led the kids in a rousing two rounds of the scavenger hunt and Coke & Pepsi before opening the dance floor to everyone with 'The Hora' and chair-raising.



After rolling a few older songs that seemed to be especially appreciated byr the adults, the dance floor became jam packed for "Uptown Funk," "I Gotta Feeling," Abby's request for "Shake It Off" and more.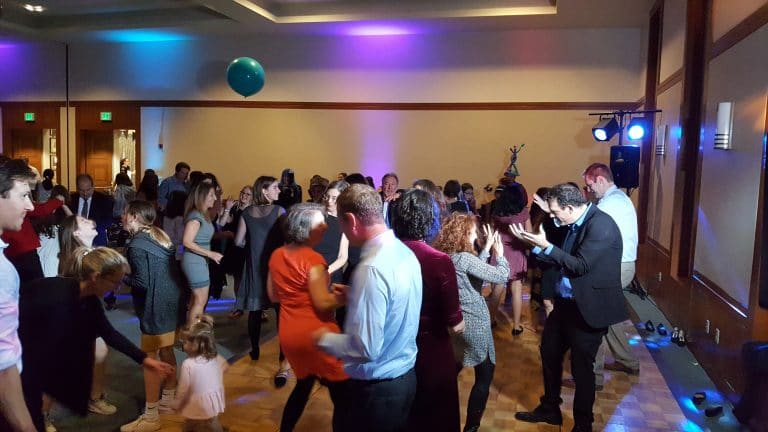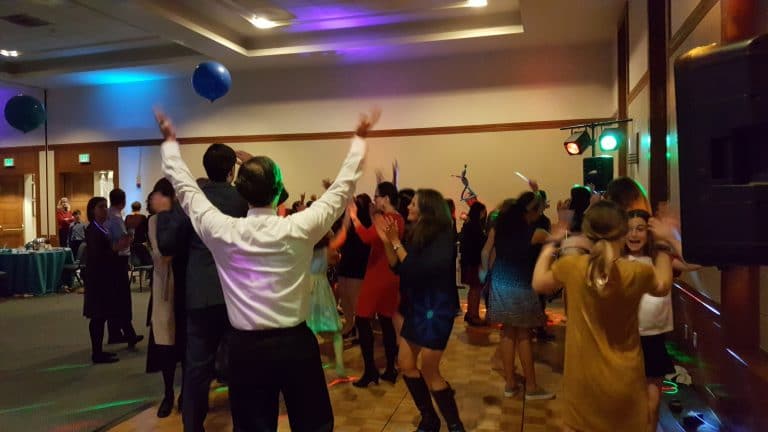 The Bat Mitzvah girl let me know she had a great time. Mazel Tov Abby and thank you mom Barbra for again choosing PRO DJs. I performed at sister Hannah's Bat Mitzvah in 2014.

Post Event Satisfaction Survey:

"2nd time we used Rich and will book him in 4 years for our 3rd family Bar Mitzvah."
-Barbra (Abby's Bat Mitzvah)
Event Date: Saturday, November 10, 2018
Event Type: Bat Mitzvah
Event Location: Congregation Beth Israel
Event Staff: Rich Ellis
Quality of Customer Service via Telephone: Excellent
Quality of Customer Service via Internet: Excellent
Quality of Customer Service at Event: Excellent
Friendliness of your Entertainer: Excellent
Promptness of your Entertainer: Excellent
Professionalism of your Entertainer: Excellent
Entertainer's Performance: Excellent
Entertainer's Appearance: Excellent
System Appearance: Excellent
Sound Quality: Excellent
Overall Volume Levels: Excellent
Music Selection: Excellent
Incorporation of Your Requests: Excellent
Lighting Effects: N/A
Equipment Appearance: Excellent
Overall Customer Service: Excellent
Planning Assistance: Excellent
Entertainer's Cooperation with Other Vendors: Excellent
Overall Performance Rating: Excellent
Would you recommend this service to others? Yes
Related Posts