Private Residence Gresham Oregon Wedding

Karen and Leon held their Gresham Oregon Wedding at the private residence of their next door neighbor on Saturday, September, 19, 2015.

The last weekend of the summer couldn't have been more perfect wth sunshine and a comfortable high of 75 degrees.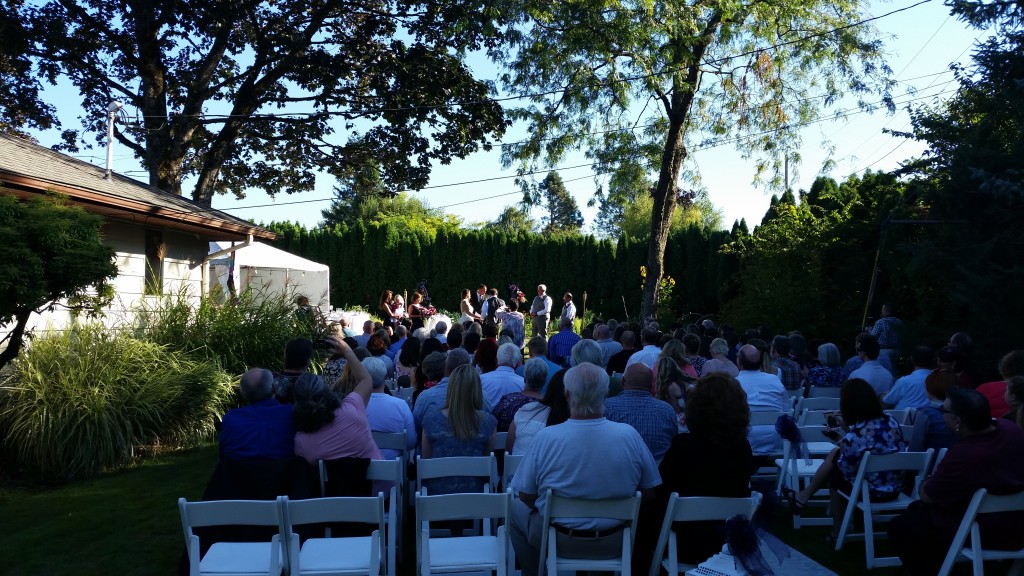 Gresham Oregon Wedding Ceremony Highlights:
Wedding Party Entrance: Pachelbel – Canon In D
Bride Entrance: John Legend w/Lizzy Starling – All of Me
Bride/Groom Exit: Frank Sinatra – Come Fly With Me
Following the ceremony, a group photo was taken with a drone as the cocktail hour got under way. For background music, I played a variety of classic hits, including favorites from Stevie wonder, OneRepublic, Queen and more.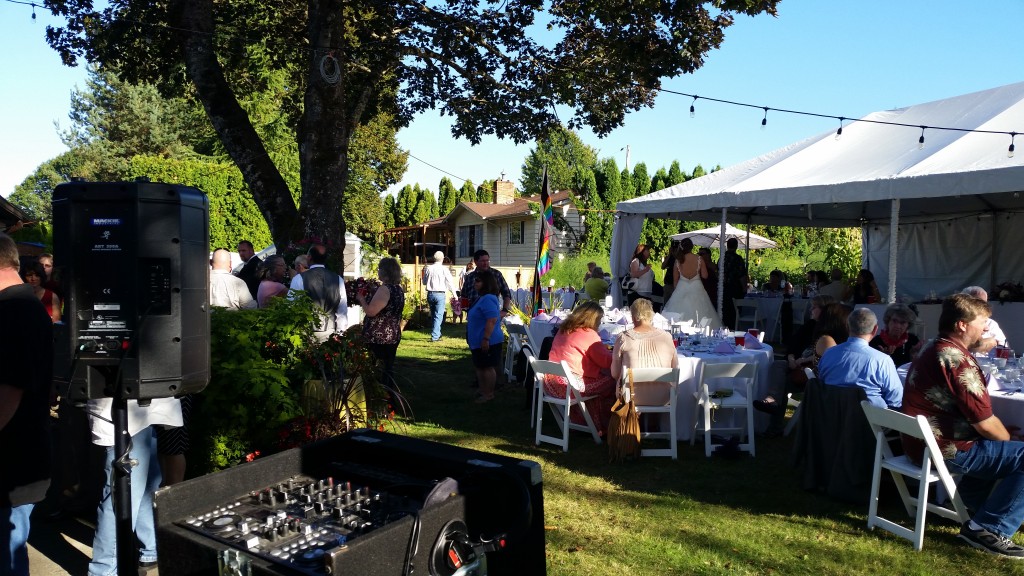 Gresham Oregon Wedding Reception Highlights:
Cake Cutting: James Taylor – How Sweet It Is (To Be Loved By You)
First Dance: Perry Como – And I Love You So
Bride and Father/Groom and Mother Dance: Louis Armstrong – What A Wonderful World
Bouquet Toss: Lenny Kravitz – American Woman
Garter Toss: Marvin Gaye – Let's Get It On
Last Dance: Haley & Michaels – Giving It All (To You)
The feel of a warm Indian summer evening seemed to get most guests in the mood for dancing and the floor filled quickly for the opening slow dance and the fun fast songs, including a swing dance that followed.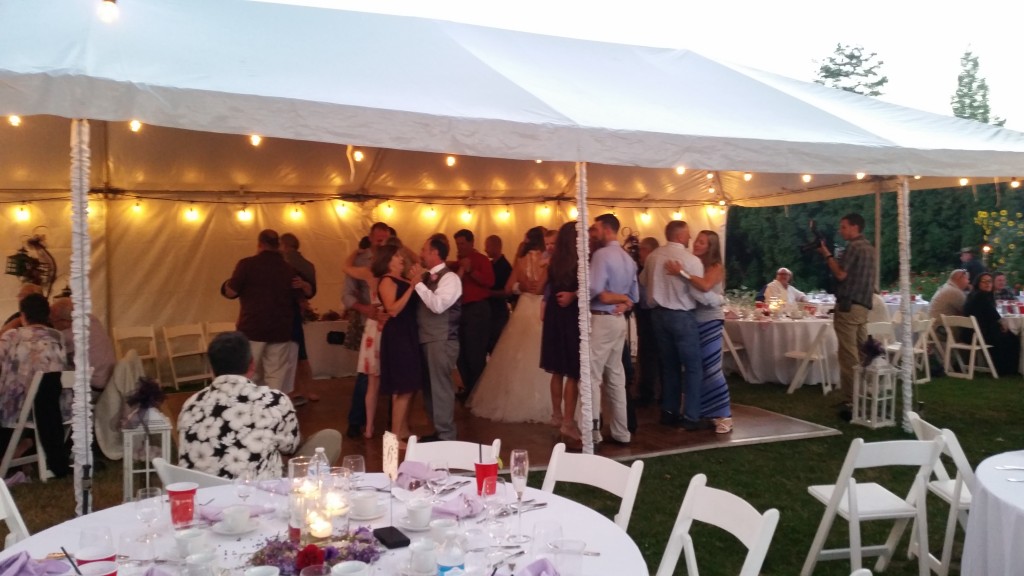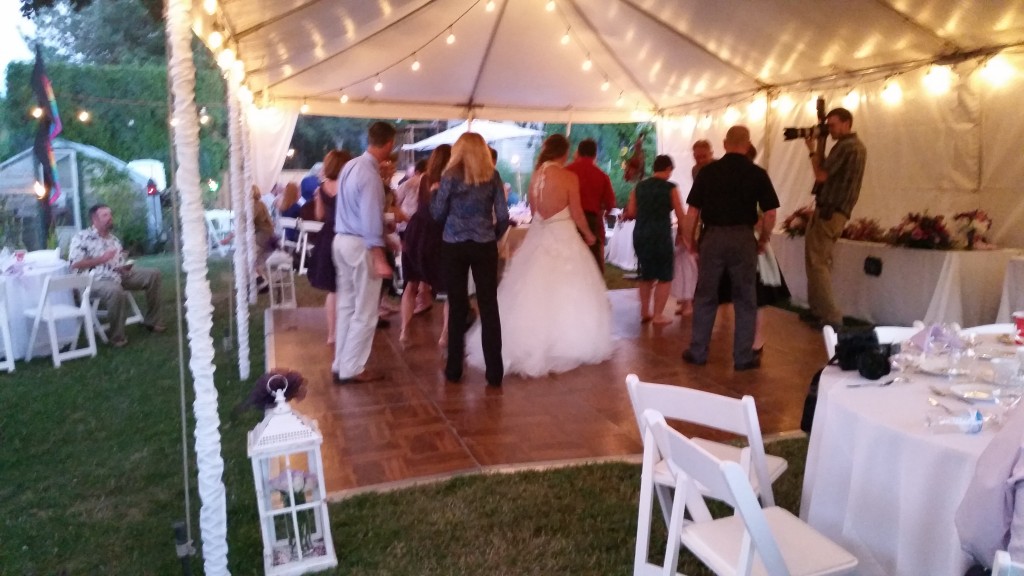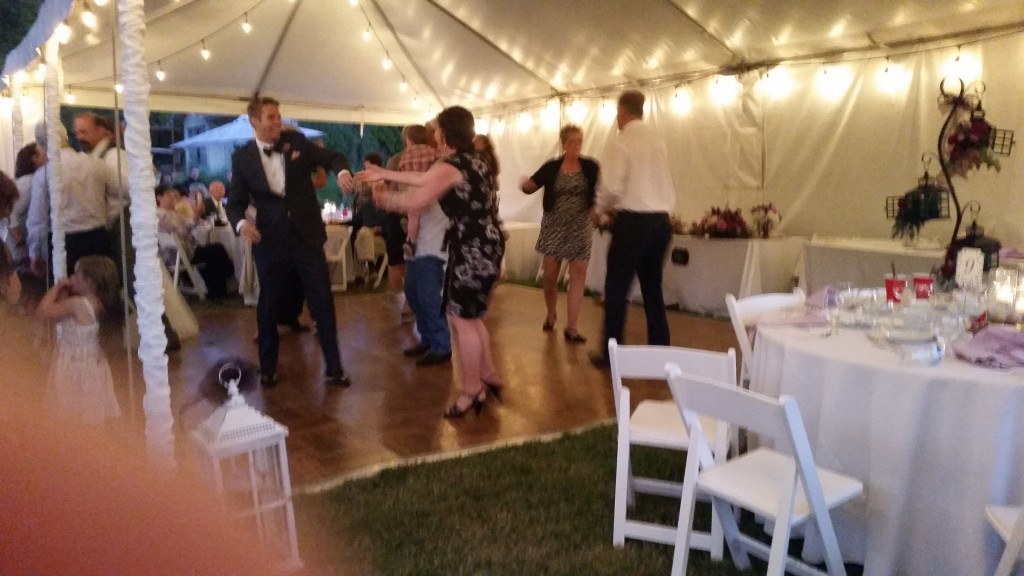 As twilight set in, the dance floor was overloaded, but many people just danced wherever they were standing, enjoying hits from the Black Eyed Peas, Billy Idol, Bee Gees and more.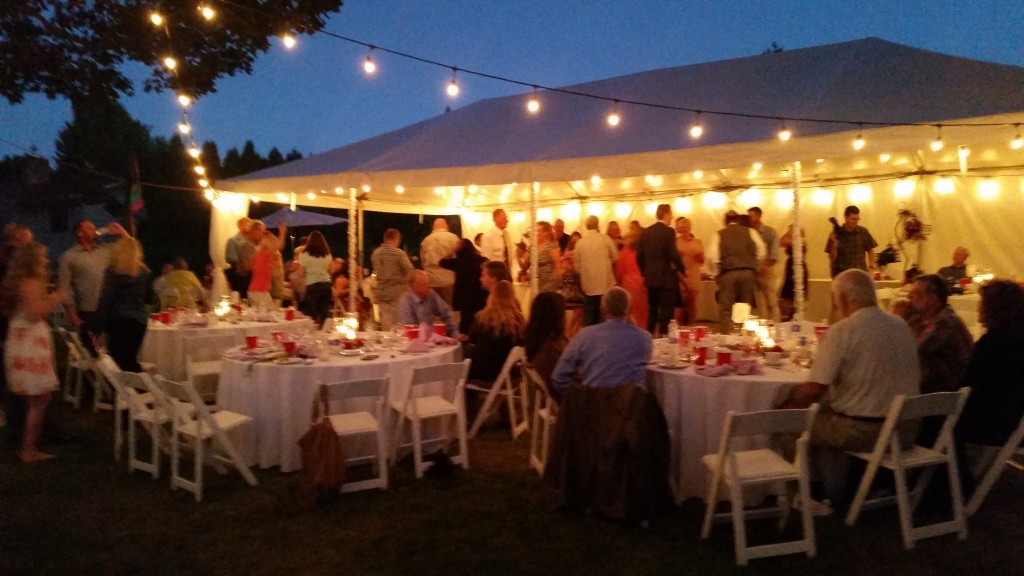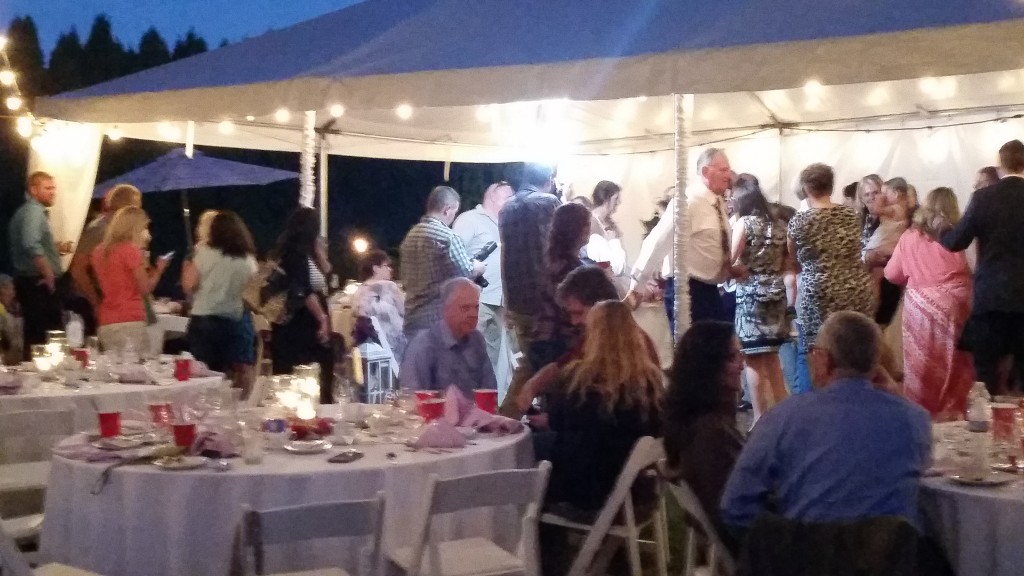 Congratulations Karen and Leon!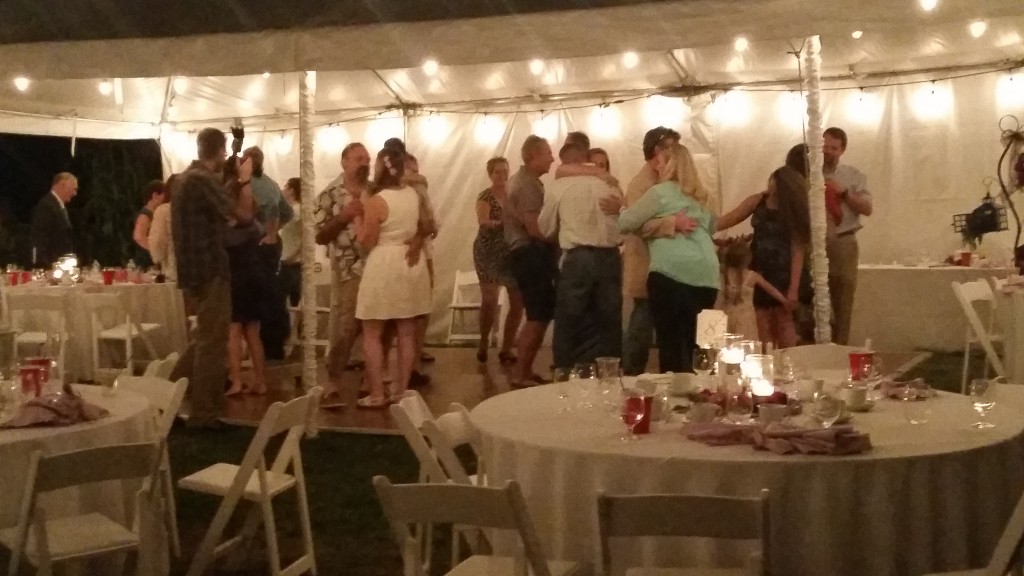 Post Event Satisfaction Survey:

"Rich was spot on with his selection, timing, interaction with guests. He kept the show moving in the right direction. 5 stars I would and will use PD again I will recommend them in a second. I couldn't thank Rich enough." -Leon Hummel
Event Date: Saturday, September 19, 2015
Event Type: Wedding & Reception
Event Location: Private Residence/Gresham
Event Staff: Rich Ellis
Quality of Customer Service via Telephone: Excellent
Quality of Customer Service via Internet: Excellent
Quality of Customer Service at Event: Excellent
Friendliness of your Entertainer: Excellent
Promptness of your Entertainer: Excellent
Professionalism of your Entertainer: Excellent
Entertainer's Performance: Excellent
Entertainer's Appearance: Excellent
System Appearance: Excellent
Sound Quality: Excellent
Overall Volume Levels: Excellent
Music Selection: Excellent
Incorporation of Your Requests: Excellent
Lighting Effects: N/A
Equipment Appearance: Excellent
Overall Customer Service: Excellent
Planning Assistance: Excellent
Entertainer's Cooperation with Other Vendors: Excellent
Overall Performance Rating: Excellent
Would you recommend this service to others? Yes
Related Posts