Hot Late June Camp Angelos Wedding Corbett

The temperature was pushing 100 degrees on Saturday, June 24, 2017 at Gina and Blake's Camp Angelos Wedding in Corbett, Oregon.

The ceremony began a little after 3:30pm and a nice breeze made the heat a little more tolerable for the 150+ guests.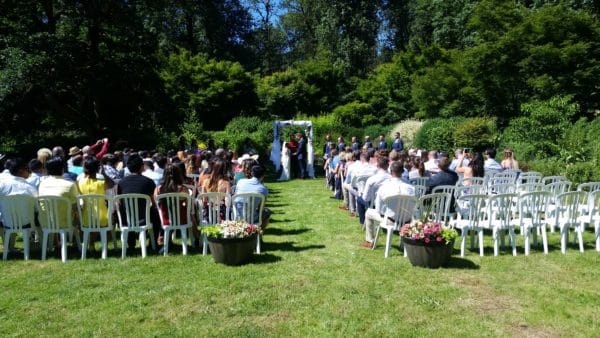 Camp Angelos Wedding Ceremony Highlights:
Wedding Party Entrance: Piano Guys – A Thousand Years
Bride Entrance: Brian Cain – Canon in D
Bride/Groom Exit: Etta James – At Last
The reception followed inside the air conditioned lodge, but some chose to hangout outside. I brought a second sound system for the ceremony and continued playing music outside for a little while. The hot weather eventually drove everyone inside.

Background music for the cocktail hour was a mix of summer party and family reunion music as requested by the newlyweds. During dinner, they wanted Rat Pack hits from Frank Sinatra, Nat King Cole, Dean Martin and others.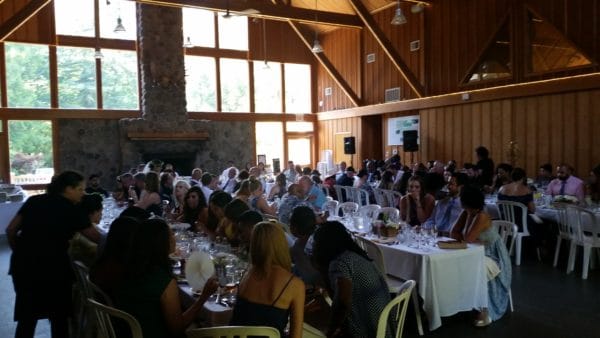 Camp Angelos Wedding Reception Highlights:
Grand Entrance: Ray LaMontagne – You Are The Best Thing
Cake Cutting: Four Tops – I Can't Help Myself
First Dance: James Arthur – Say You Won't Let Go
Bride/Father Dance: Joe Cocker – You Are So Beautiful
Groom and Mother Dance: Ben E. King – Stand By Me
Bride/Grandfather Dance: Nat King Cole – Unforgettable
Bouquet Toss: Meghan Trainor – Dear Future Husband
Garter Toss: Ginuwine – Pony
Last Dance: Chainsmokers & Coldplay – Something Just Like This
As the reception moved into the evening, many guests began to move outside to the inviting shady front deck and impromtu photo booth setup on the back deck. This provided some competition for the dance floor, but the many who wanted to dance couldn't stay away for long and the dance floor was mostly packed for long stretches.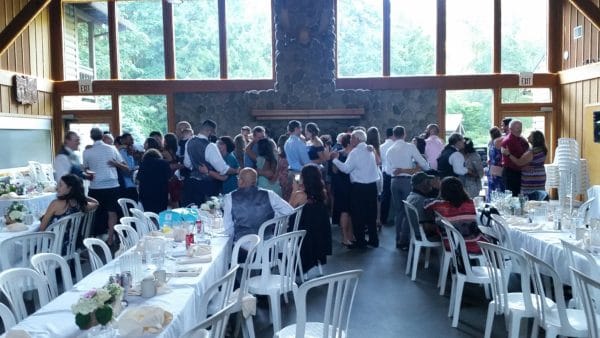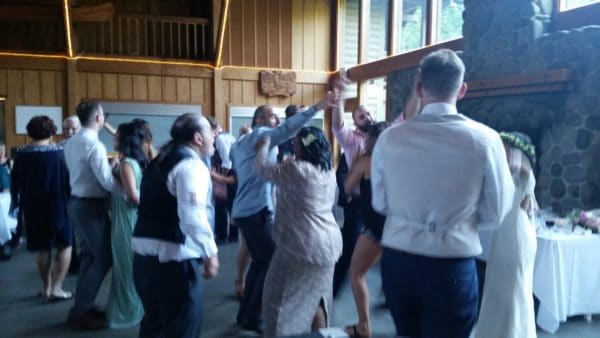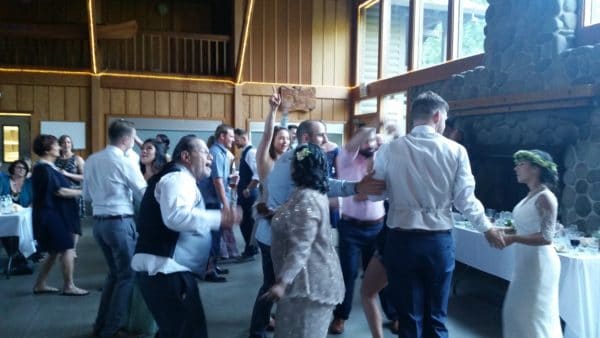 'Twist and Shout', 'Uptown Funk' and 'Cupid Shuffle' were crowd favorites, along with the 2017 song of the summer, 'Despacito'.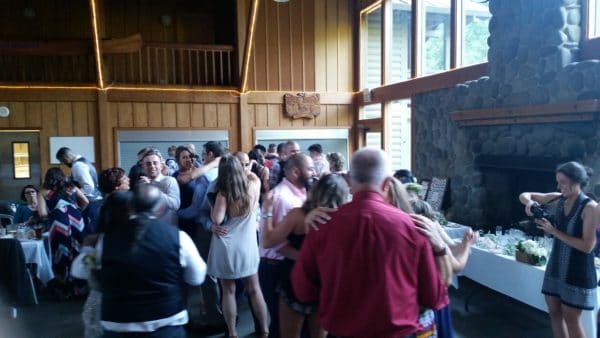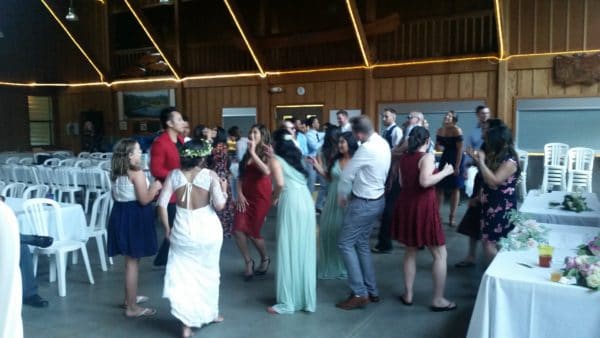 Congratulations Gina and Blake and thank you to Blake's brother Josh and his wife Destiny for recommending me for this event. I performed at their wedding in August 2014.

Related Posts