Portland Wedding DJ Edgewater Country Club

LaToya and Renaldo were married in a classic wedding and reception held at Columbia Edgewater Country Club in Portland, Oregon on Saturday, July 25, 2015.

The first rain of the Summer forced the ceremony that was planned for outside the main entrance of the club, indoors, but that didn't damper things at all. In fact, without the road traffic and airplane noise from PDX, made for a more intimate affair for the 175 people in attendance.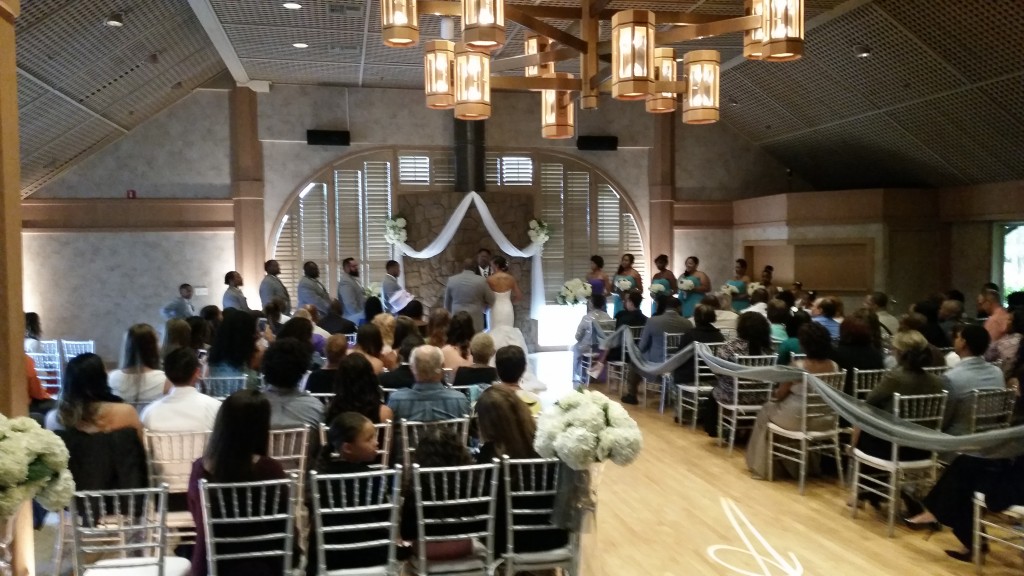 Portland Wedding Ceremony Highlights:
Wedding Party Entrance: Brian McKnight – Only One For Me
Bride Entrance: Anthony Hamilton – Point Of It All
Bride/Groom Exit: Jon B – I Do
The second sound system I brought for the ceremony outside was instead used to play background music during the cocktail hour while the ballroom was turned for the reception. The newlyweds had also planned to release doves during the ceremony, but instead did so after everyone had gathered outside.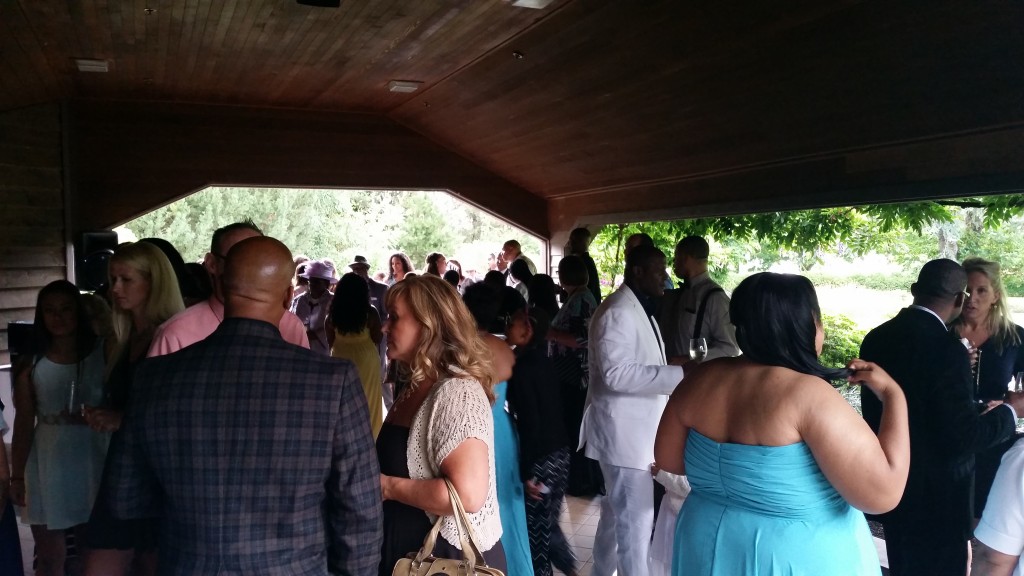 Background music for dinner was a mix of R&B and Smooth Jazz, as requested by LaToya. The setlist included selections from Stevie Wonder, Maxwell, Jill Scott and more.

Portland Wedding Reception Highlights:
Grand Entrance: Earth, Wind & Fire – Let's Groove
First Dance: Musiq Soulchild – Teach Me
Cake Cutting: Bobby Valentino – Angel
Bride/Son and Groom/Mother Dance: Pharrell Williams – Happy
Anniversary Dance: John Legend f/Ludacris – Tonight
Bouquet Toss: Kelis – Milkshake
Garter Toss: Bobby Valentino – Sweetness/George Clinton – Atomic Dog
Last Dance: Jagged Edge – Promise
The anniversary dance climaxed with LaToya's Aunt Marilyn and Uncle Jack being recognized as married the longest at 61 years. They met at Roosevelt High School in the early 50's and Jack played one season for the Harlem Globetrotters.

Next, the dance floor was opened to all guests and the bride and groom wanted to start with the 'Cupid Shuffle.' They knew their friends and family well. The floor filled immediately and we were off with a solid run of classic and current R&B and funk hits over the next two hours that included 'Earth, Wind & Fire, Snoop Dogg, Bruno Mars and more, plus the current smash 'Watch Me (Whip Nae Nae).'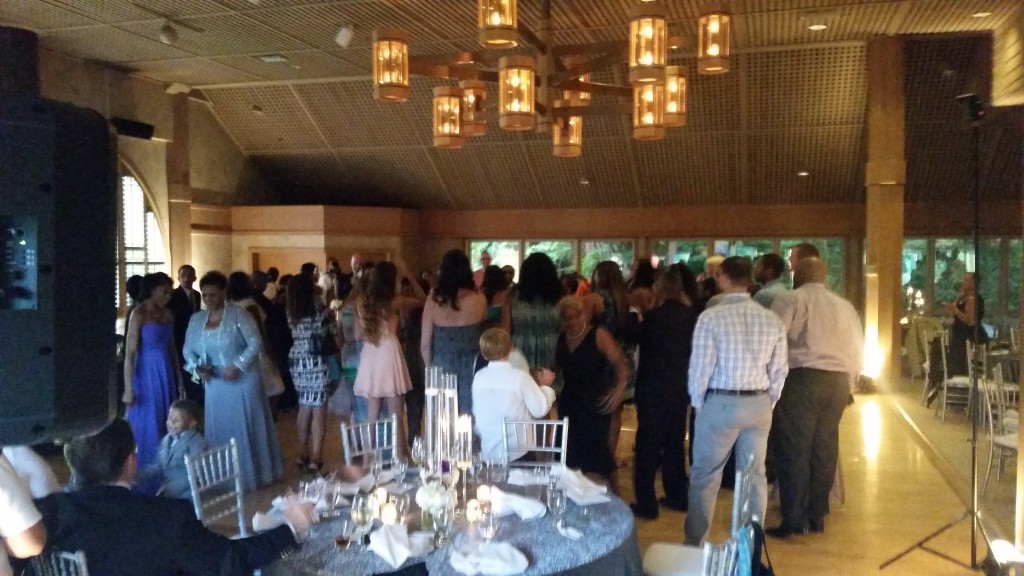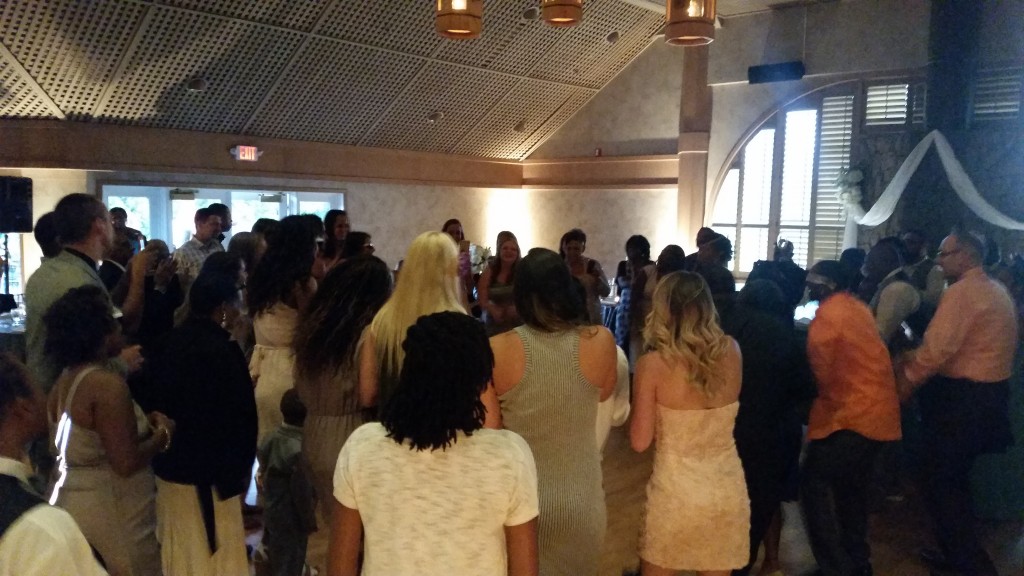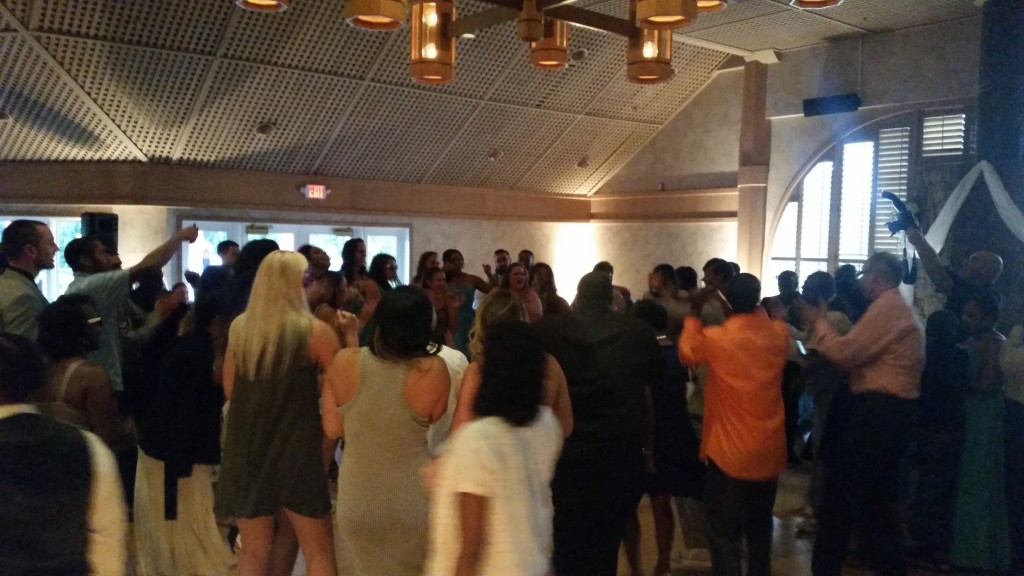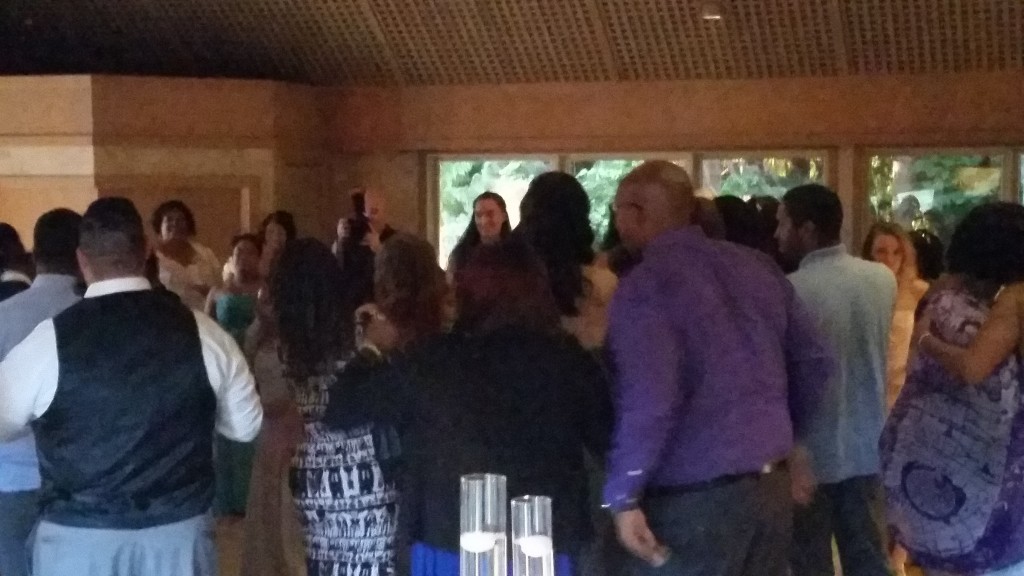 Congratulations LaToya and Renaldo and thank you for choosing PRO DJs.

Post Event Satisfaction Survey:

"Rich was great. He played songs in perfect order kept the wedding flowing."
-LaToya Harris Alexander
Event Date: Saturday, July 25, 2015
Event Type: Wedding & Reception
Event Location: Columbia Edgewater Country Club
Event Staff: Rich Ellis
Quality of Customer Service via Telephone: Excellent
Quality of Customer Service via Internet: Excellent
Quality of Customer Service at Event: Excellent
Friendliness of your Entertainer: Excellent
Promptness of your Entertainer: Excellent
Professionalism of your Entertainer: Excellent
Entertainer's Performance: Excellent
Entertainer's Appearance: Excellent
System Appearance: Excellent
Sound Quality: Excellent
Overall Volume Levels: Excellent
Music Selection: Excellent
Incorporation of Your Requests: Excellent
Lighting Effects: Excellent
Equipment Appearance: Excellent
Overall Customer Service: Excellent
Planning Assistance: Excellent
Entertainer's Cooperation with Other Vendors: Excellent
Overall Performance Rating: Excellent
Would you recommend this service to others? Yes
Related Posts