Wedding Season Begins At Langdon Farms

Glorious sunshine greeted Devon and Brandon as they exchanged vows outside near the golf course at Langdon Farms Golf Club in Aurora, Oregon on Saturday, May 6, 2017.

After the record rain we have had this year, it wasn't really surprising that a stray shower fell as I was setting up. Fortunately, it was short-lived and you couldn't ask for a better day for the unofficial start of the wedding season in the Pacific Northwest.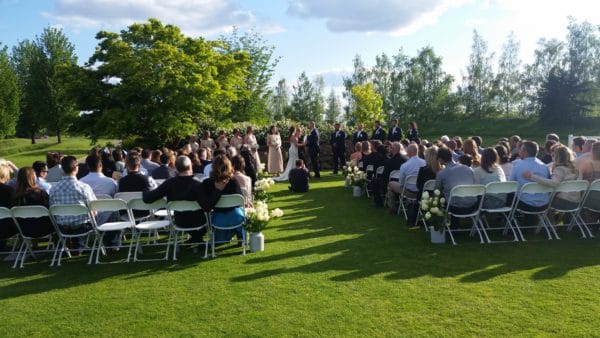 Langdon Farms Wedding Ceremony Highlights:
Parents Entrance: Josh Ward – Together
Wedding Party Entrance: George Strait – It Just Comes Natural
Bride Entrance: Tracy Chapman – Stand By Me (Live at the Late Show with David Letterman)
Bride/Groom Exit: Cody Johnson – Ride with Me
The reception followed inside the Red Barn. As guests engaged in conversation, I played a variety of songs for background music from artists such as Jack Johnson and OneRepublic, as well as Country favorites requested by the bride and groom, including artists George Strait and Jason Aldean.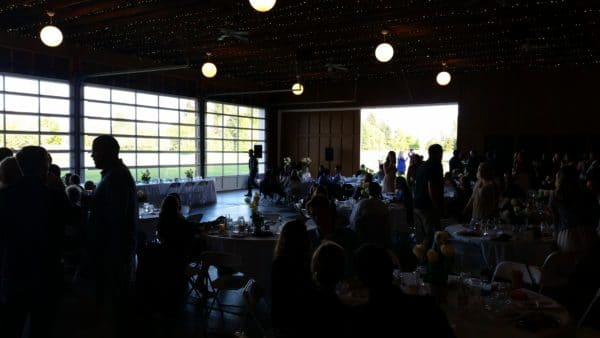 Langdon Farms Wedding Reception Highlights:
Grand Entrance: Jason Aldean – Gonna Know We Were Here
Cake Cutting: Wade Bowen – Who I Am
First Dance: Cody Johnson – With You I Am
Bride and Father Dance/Groom and Mother Dance: The Highwaymen – Live Forever
Last Dance: Journey – Don't Stop Believin'
The dance floor opened just before 9pm and was packed until the end at 11. From the classics, including 'Twist & Shout' and 'Billie Jean' to more recent releases 'Happy' and 'Uptown Funk', it was a great time, even with the lights still on the first five songs: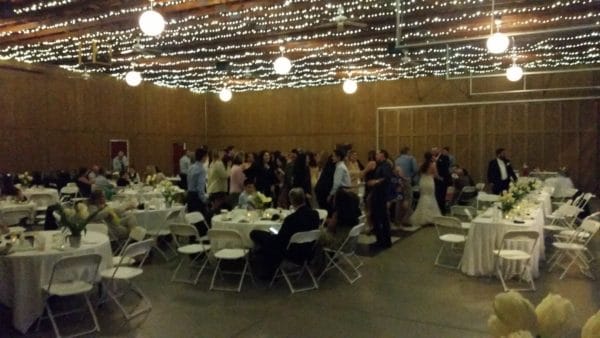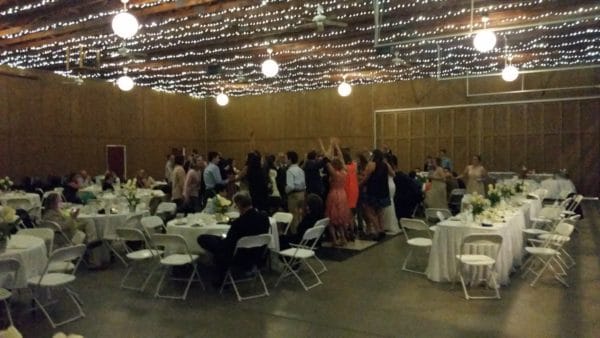 What a mix with classic Hip Hop and Country hits moving this group and an impromtu conga line breaking out several times.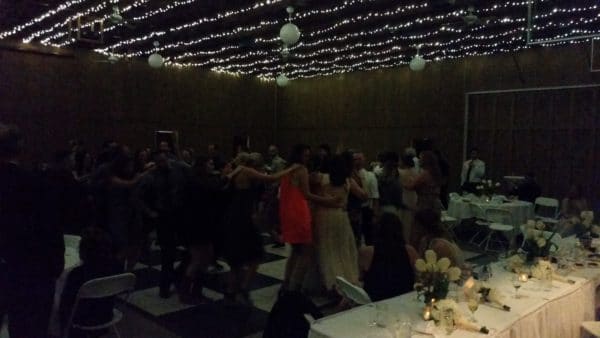 Last song, last photo… every last soul on the dance floor.




Devon and Brandon let me know they really enjoyed the evening. I even got a hug from the groom 🙂 Congratulations you two and thank you for choosing PRO DJs.

Related Posts