Wedding Reception At Stonehedge Gardens

Dayna and Thomas' Wedding Reception at Stonehedge Gardens in Hood River, Oregon was held on Saturday, August 8, 2015.

With beautiful tall trees, plants, waterfalls, and lights shining in the tree-canopy, plus a perfect temperature of no more than 80 degrees, it was a magical night to celebrate.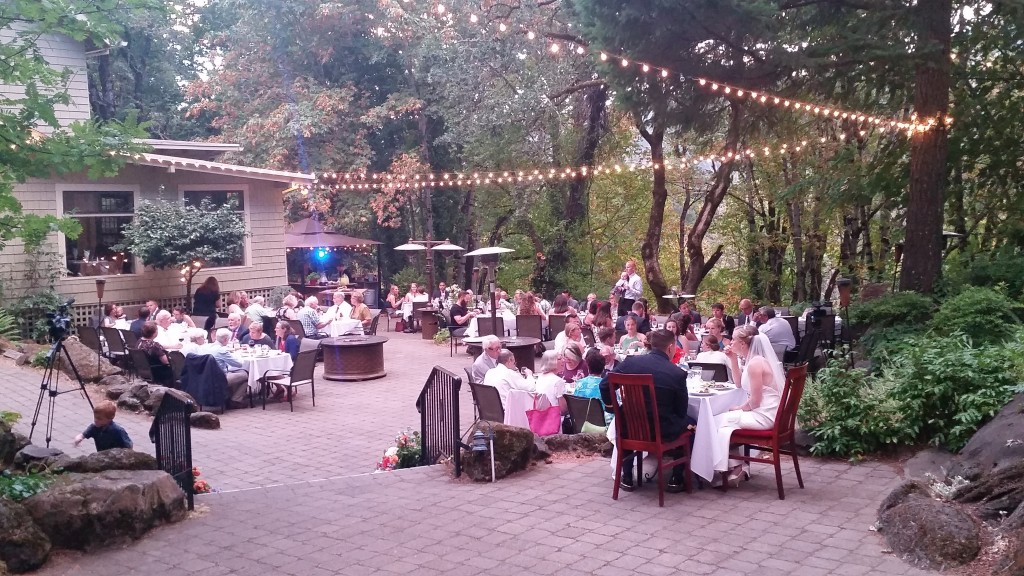 Background music for cocktails and dinner featured a variety of styles as requested by the groom, including Big Band, Gentle Jazz, Classic Rock, Easy Listening, and Country. Both Dayna and Thomas are in the Marines and just arrived in Oregon the week before from being stationed in Hawaii and Georgia. They cut the cake with an officer sword.

Wedding Reception At Stonehedge Gardens Hood River Highlights:
Grand Entrance: Frank Sinatra – Love & Marriage
Cake Cutting: Godfather Soundtrack – Tarantella Napolitana
First Dance: Billy Joel – Just the Way You Are
Bride and Father Dance: Tim McGraw – My Little Girl
Groom and Mother Dance: Jason Mraz – 93 Million Miles
Anniversary Dance: Frank Sinatra – The Way You Look Tonight
Bouquet Toss: Survivor – Eye of the Tiger
Last Dance: Bill Medley & Jennifer Warnes – I've Had the Time Of My Life
The anniversary dance was a great lead for opening the dance floor with an impressive eight couples married longer than 30 years and the longest 57 years.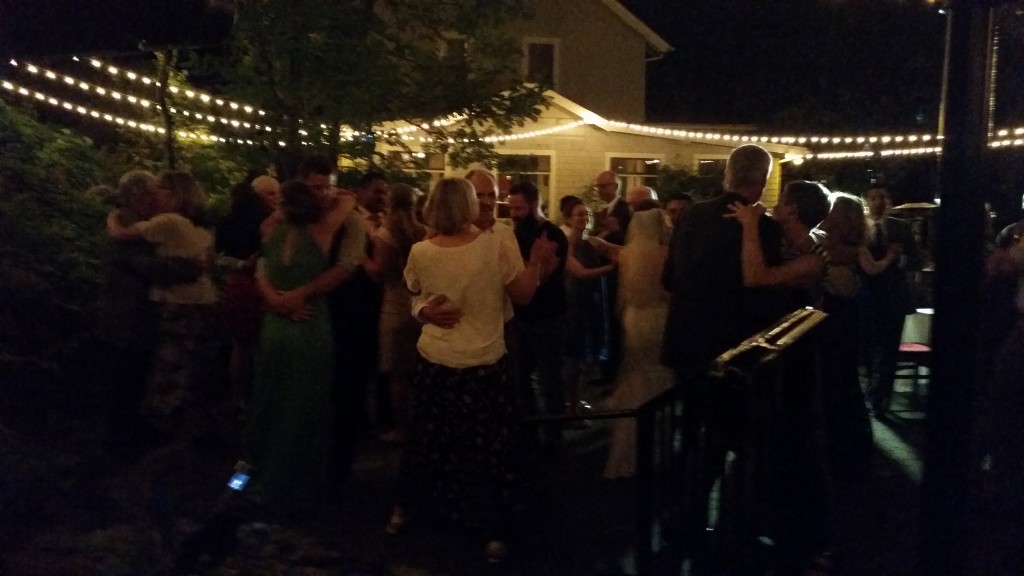 During the first fast dance, the newlyweds led almost everyone on the packed dance floor up the stairs to the open area next to where I was setup and before long there were two packed dance floors for the songs that followed… that was certainly a first in my DJ career and a lot of fun 🙂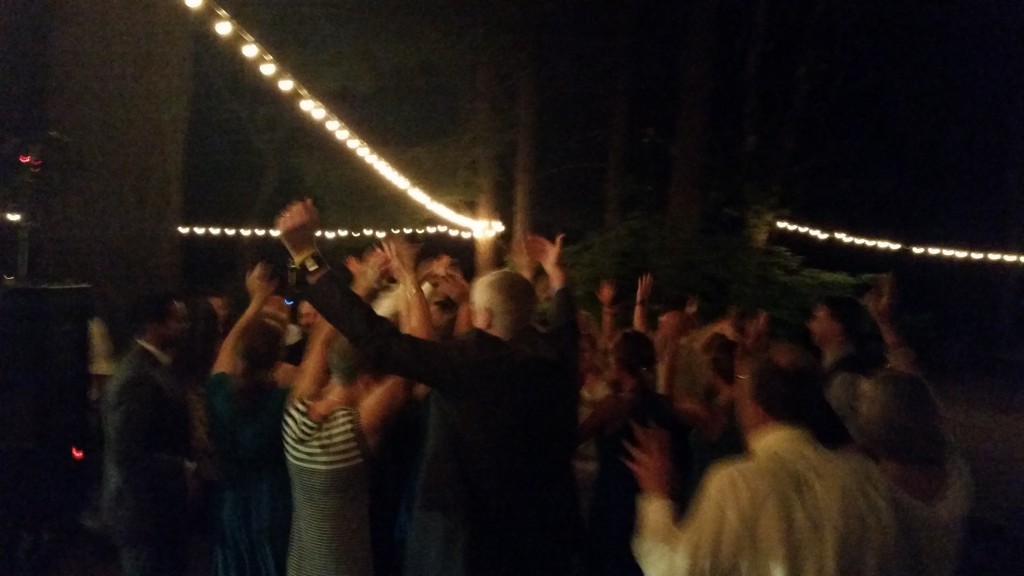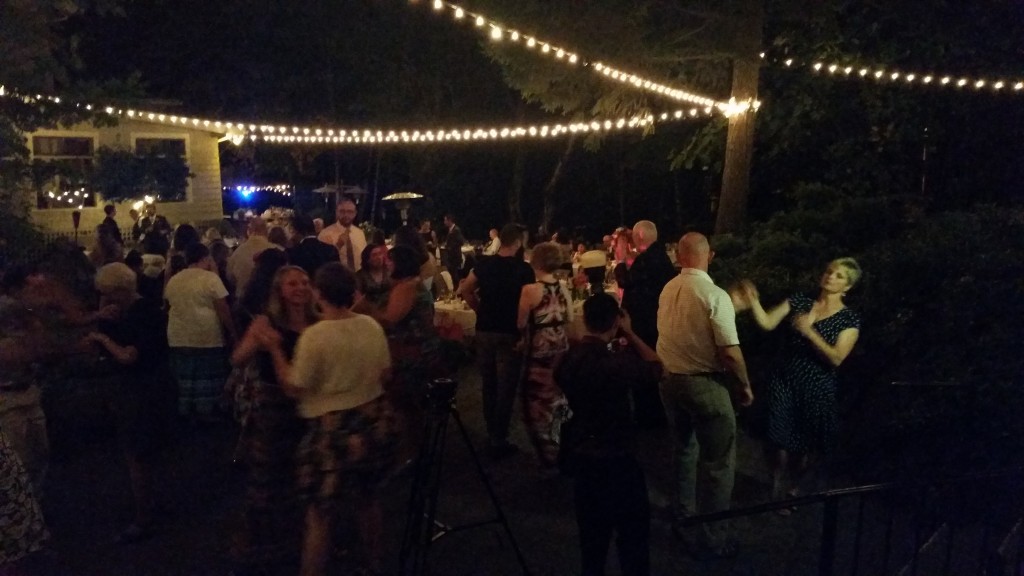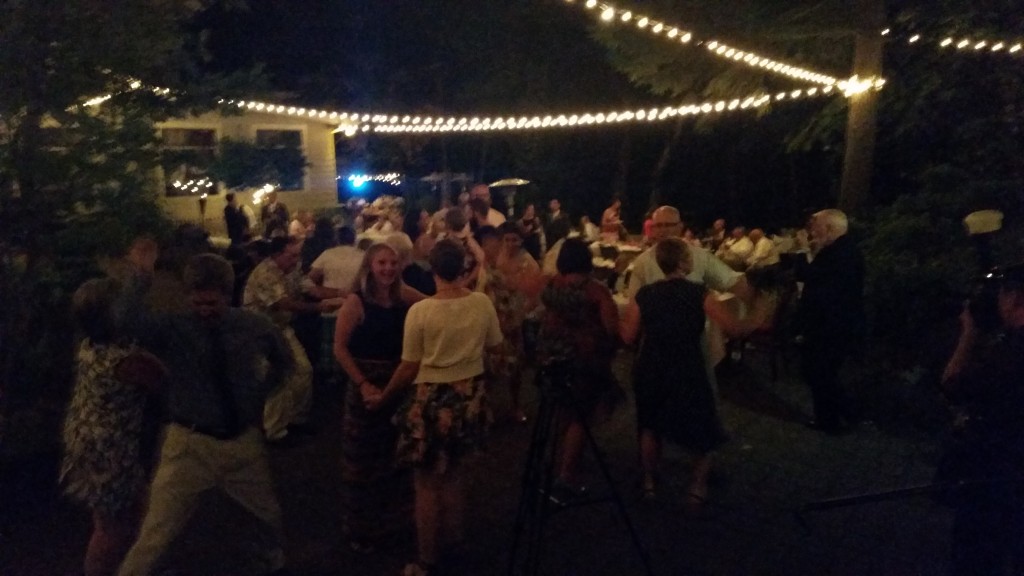 A hot set of recent hit songs, such as 'Uptown Funk,' 'Treasure' and 'Happy' kept up a fast pace for almost 90 minutes before the guests were ready for the next slow dance.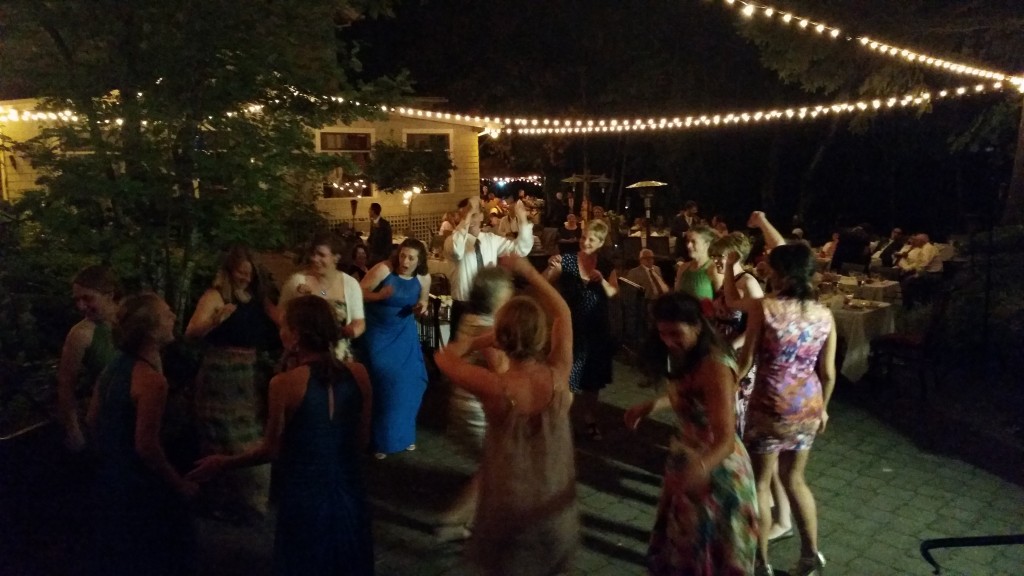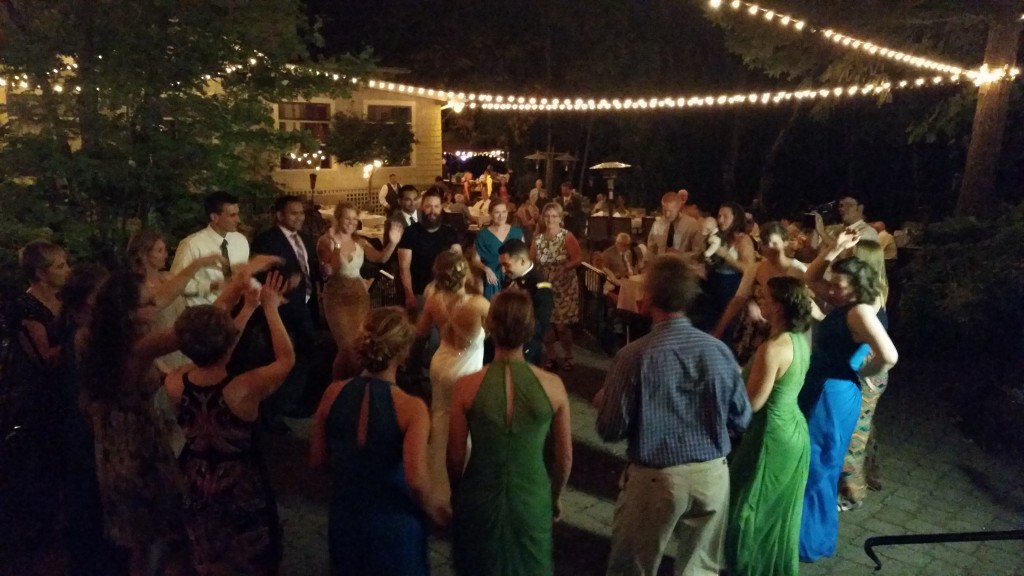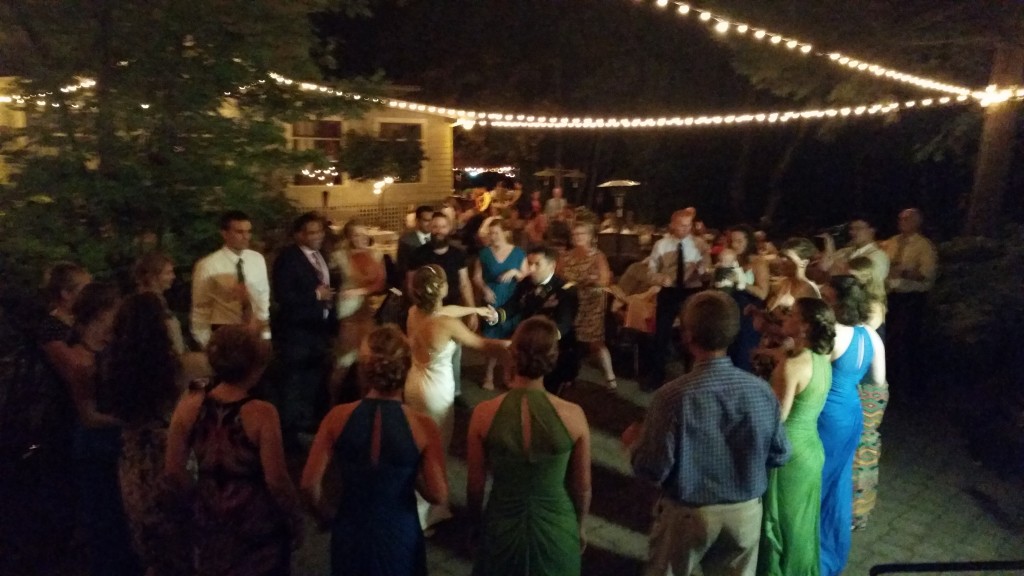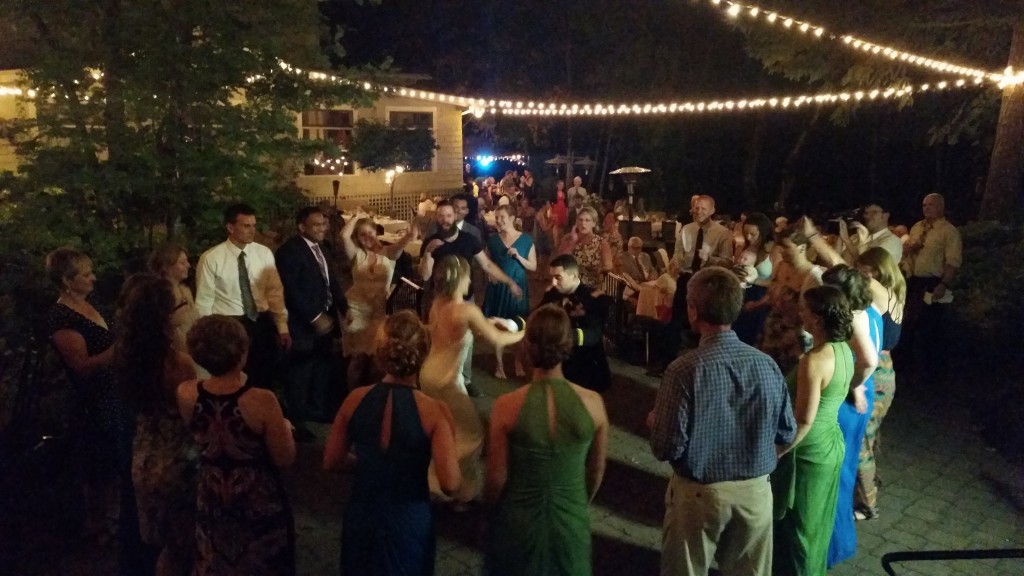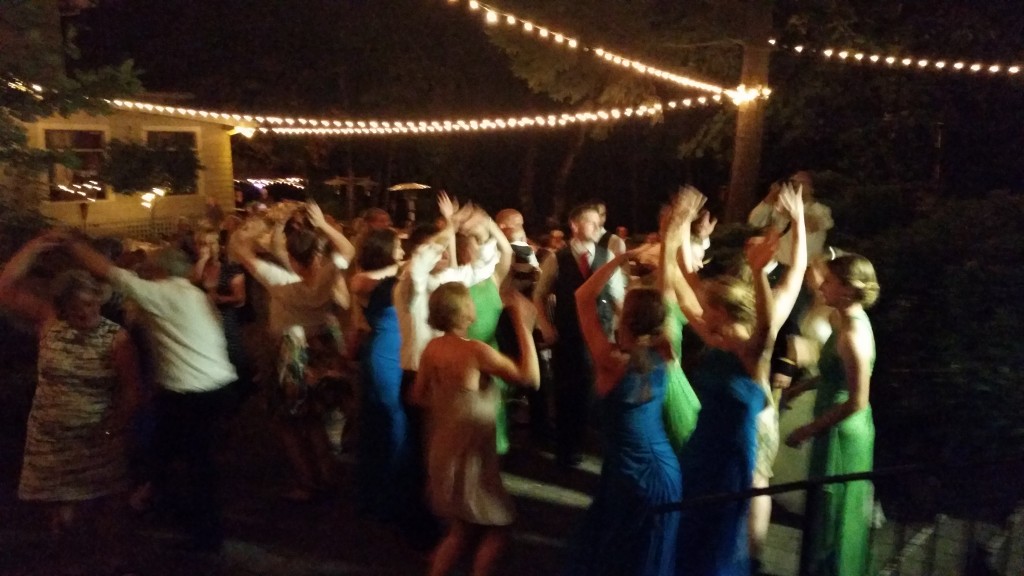 Congratulations Dayna and Thomas and thank you for choosing PRO DJs.




Post Event Satisfaction Survey:

"Extremely professional, from the moment I spoke to Rich on the phone during booking, through the ceremony itself, I cannot express how happy I was with the service. Every single guest I spoke to complimented us on how great the music selection was. I continually told them that except for the "big moment songs…"the selection was all Rich. Honestly, that was always the most important thing to me. I didn't want to spend time worrying about the details of the music… I preferred giving a description of the crowd, a few music styles that we liked, and letting the DJ read the crowd. Thats exactly what I got and I couldn't be happier." -Dayna Riise & Thomas Comer
Event Date: Saturday, August 8, 2015
Event Type: Wedding & Reception
Event Location: Stonehedge Gardens, Hood River OR
Event Staff: Rich Ellis
Quality of Customer Service via Telephone: Excellent
Quality of Customer Service via Internet: Excellent
Quality of Customer Service at Event: Excellent
Friendliness of your Entertainer: Excellent
Promptness of your Entertainer: Excellent
Professionalism of your Entertainer: Excellent
Entertainer's Performance: Excellent
Entertainer's Appearance: Excellent
System Appearance: Excellent
Sound Quality: Excellent
Overall Volume Levels: Excellent
Music Selection: Excellent
Incorporation of Your Requests: Excellent
Lighting Effects: Excellent
Equipment Appearance: Excellent
Overall Customer Service: Excellent
Planning Assistance: Excellent
Entertainer's Cooperation with Other Vendors: Excellent
Overall Performance Rating: Excellent
Would you recommend this service to others? Yes
Related Posts