Vancouver WA Wedding DJ At Royal Oaks

Vancouver WA Wedding DJ Rich Ellis performed at Lora and Derek's wedding and reception on Sunday, September 6, 2015 at Royal Oaks Country Club in Vancouver, Washington.

The warmest and possibly driest summer on record in the Pacific Northwest turned mostly cloudy and wet half way through Labor Day weekend. The plan was to hold the wedding ceremony outside on the back deck and the reception inside. The wet weather may have forced everything inside, but it is nice to have that option… this is not always the case for most summertime weddings.

Vancouver WA Wedding DJ Ceremony Highlights:
Weding Processional Entrance: Piano Wedding Masters – Butterfly Waltz
Bride Entrance: Dog Music – Jesu, Joy of Man's Desiring
Bride/Groom Exit: Four Tops – Baby, I Need Your Lovin'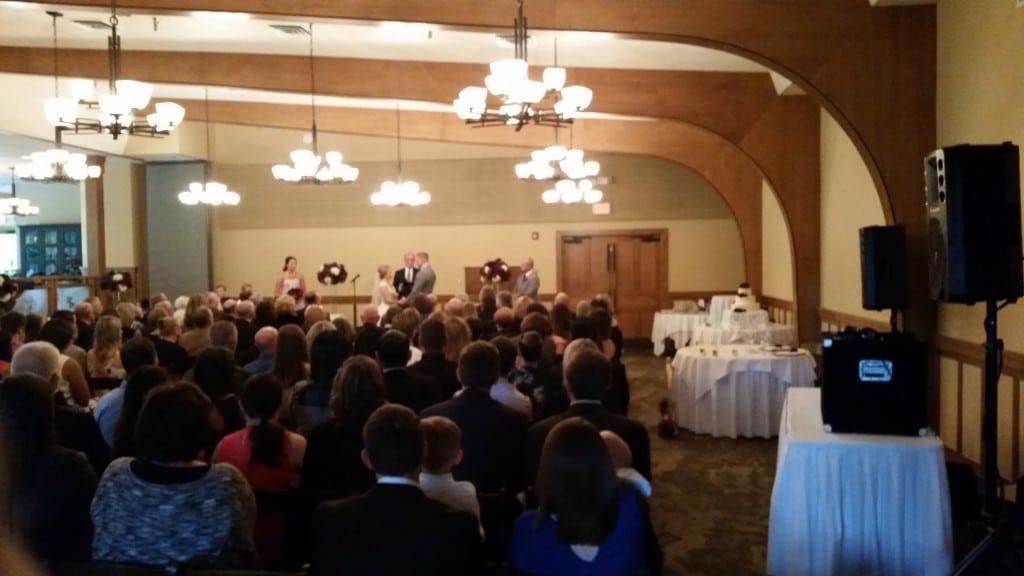 As the room was turned for the reception, guests visited in the foyer, bar, upper dining area or partially covered deck outside. For cocktails and dinner, the newlyweds requested a variety of classic hits that included The Beatles, Al Green, Jimmy Buffett and Motown favorites.

Vancouver WA Wedding DJ Reception Highlights:
Grand Entrance: Curtis Mayfield – Move On Up
Cake Cutting: Four Tops – I Can't Help Myself
First Dance: Elvis Presley – Can't Help Falling In Love
Bride and Father Dance: Heartland – I Loved Her First
Groom and Mother Dance: Rascal Flatts – My Wish
Money Dance: Frank Sinatra – The Way You Look Tonight
Anniversary Dance: Beyonce – Orleans – Still The One
There were a lot of people dancing during the background music (always a good sign) and from the opening slow dance to uptempo songs that followed, it seemed as though all 150 guests were on the giant dance floor for the entire first hour.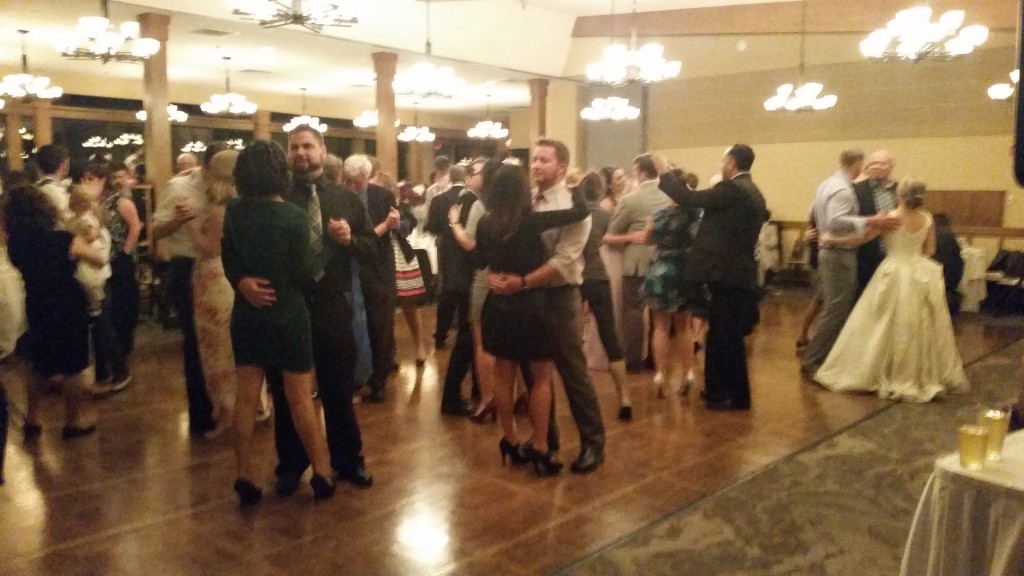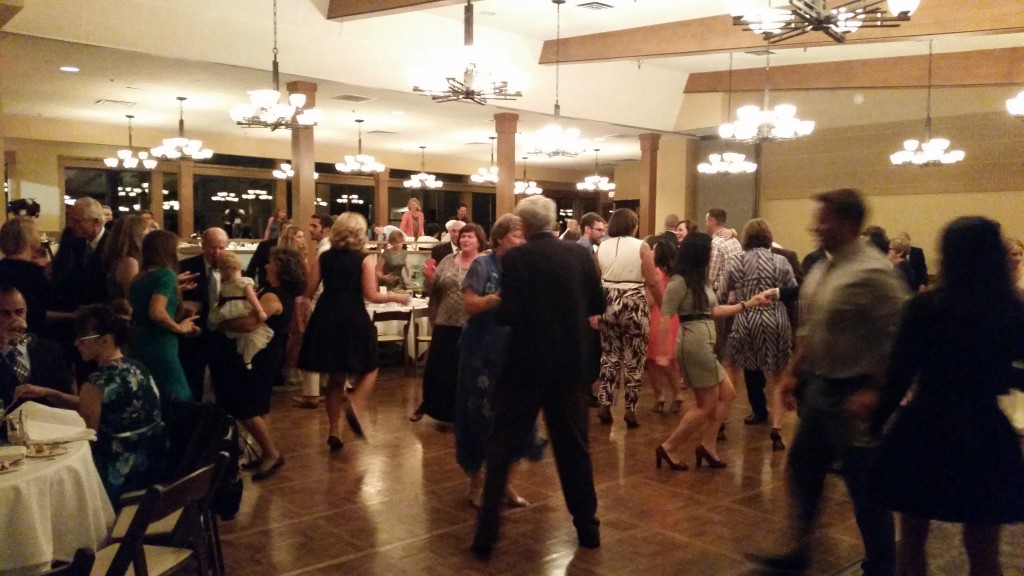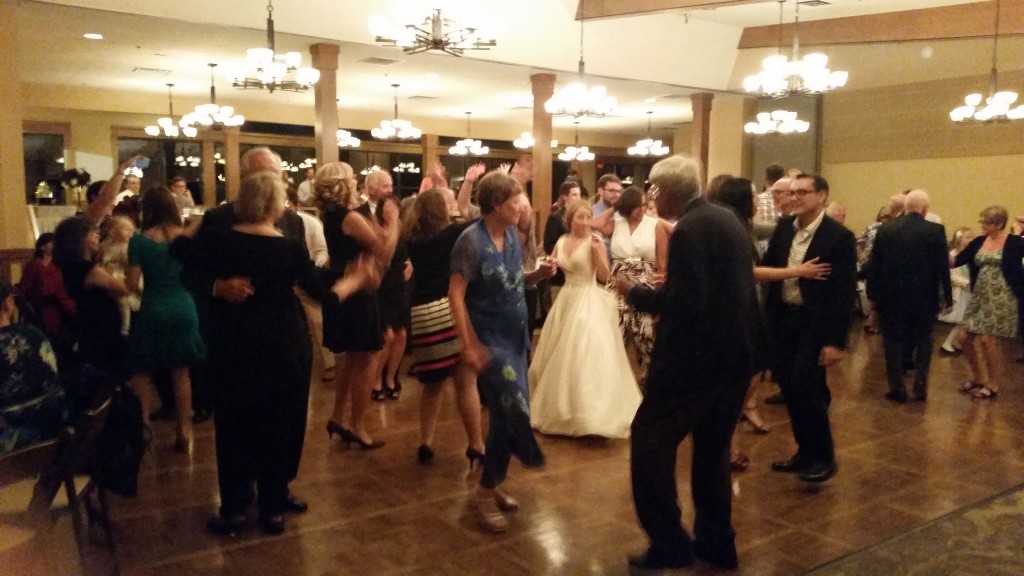 I played everything from 'In The Mood' to 'Happy, from 'Billie Jean' to 'Shout.' This place was rockin' for over two hours and everyone appeared to have a great time.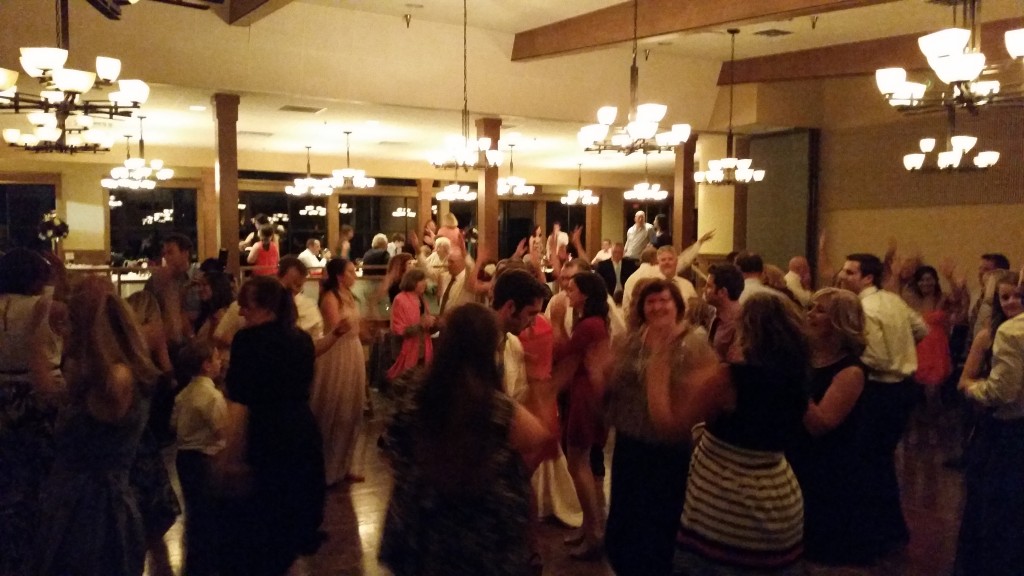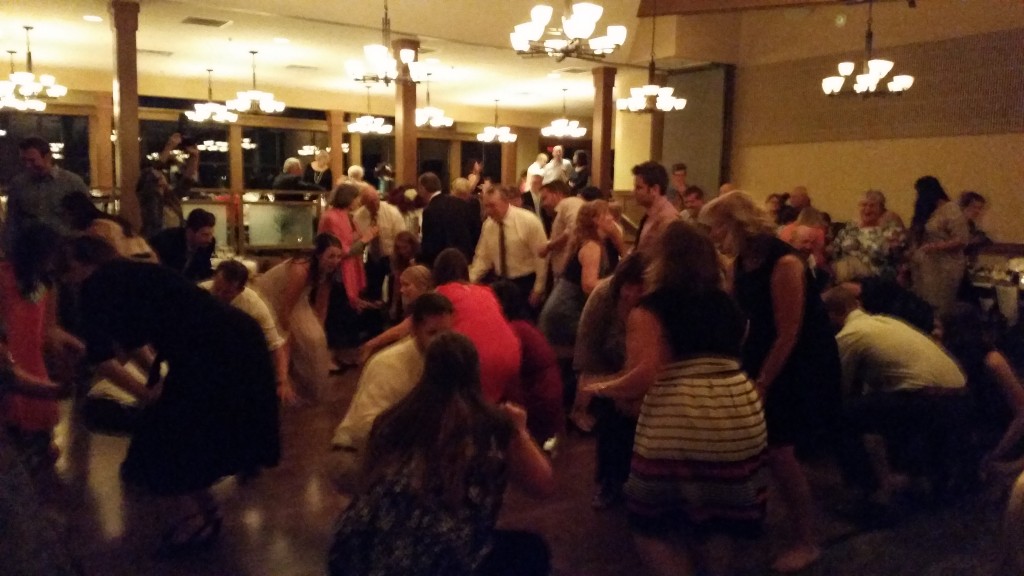 Congratulations Lora and Derek and thank you for choosing PRO DJs.

Post Event Satisfaction Survey:

"Rich was absolutely great. His feel for music truly showed throughout the night. He knew what to play and when to play it. A consummate professional as well. He is a true pro."
-Lora Frizzell & Derek Breniman
Event Date: Sunday, September 6, 2015
Event Type: Wedding & Reception
Event Location: Royal Oaks CC
Event Staff: Rich Ellis
Quality of Customer Service via Telephone: Excellent
Quality of Customer Service via Internet: Excellent
Quality of Customer Service at Event: Excellent
Friendliness of your Entertainer: Excellent
Promptness of your Entertainer: Excellent
Professionalism of your Entertainer: Excellent
Entertainer's Performance: Excellent
Entertainer's Appearance: Excellent
System Appearance: Excellent
Sound Quality: Excellent
Overall Volume Levels: Excellent
Music Selection: Excellent
Incorporation of Your Requests: Excellent
Lighting Effects: Excellent
Equipment Appearance: Excellent
Overall Customer Service: Excellent
Planning Assistance: Good
Entertainer's Cooperation with Other Vendors: Excellent
Overall Performance Rating: Excellent
Would you recommend this service to others? Yes