Valentine's Day Portland Oregon Wedding

February 14th fell on a Saturday in 2015 and Andrea and Alex jumped at the chance for a Valentine's Day Portland, Oregon wedding.

Both the ceremony and reception were held in the Heritage Ballroom on the second floor of Bridgeport Brewery in Northwest Portland.

Valentine's Day Portland Oregon Wedding Ceremony Highlights:
Wedding Processional: Instrumental of "I'm Yours" by Jason Mraz
Bride Entrance: Us The Duo – No Matter Where You Are
Bride/Groom Exit: Stevie Wonder – Signed Sealed Delivered…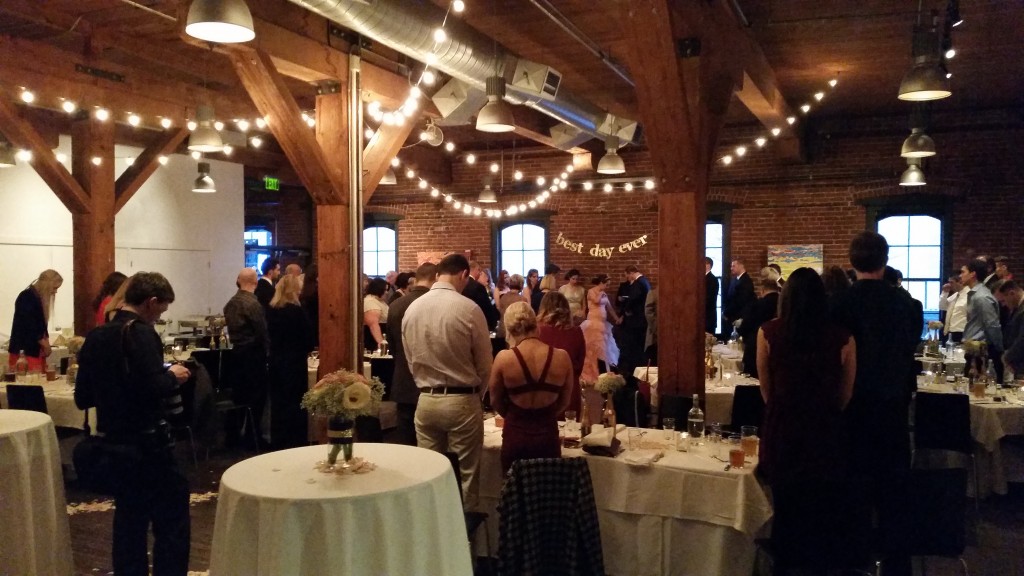 The newlyweds wanted a variety of music for the dance floor later on, but for cocktails and dinner, requested all Country music. I played a mix that featured selections from George Strait, Carrie Underwood, Zac Brown Band and more. During one song, Mark Wills 'Back at One,' a table with mostly members of the wedding party spontaneously broke out singing the chorus.

Valentine's Day Portland Oregon Wedding Reception Highlights:
Grand Entrance: DJ Snake f_Lil Jon – Turn Down For What
Cake Cutting: Beatles – All You Need Is Love
First Dance: Lee Brice – I Don't Dance
Bride and Father Dance: Frank Sinatra – Fly Me To The Moon
Groom and Mother Dance: Rascal Flatts – My Wish
Bridal Party Dance: Chris Brown – Forever
Bouquet Toss: Pat Benatar – Hit Me With Your Best Shot
Garter Toss: Queen – Another One Bites the Dust
Last Dance: Jason Mraz – Love Someone
Andrea and Alex decided against the traditional cake cutting and opted for donuts from Voodoo Donuts made in their likeness. In place of feeding a piece of cake to each other, they bit the heads off of their donuts 🙂

The dance floor at Bridgeport Brewery is pretty much the entire area in front of the bar and guests made good use of it, dancing to everything from 'Brickhouse' as requested by the father of the bride to the latest hot hit, 'Uptown Funk' from Mark Ronson f/Bruno Mars.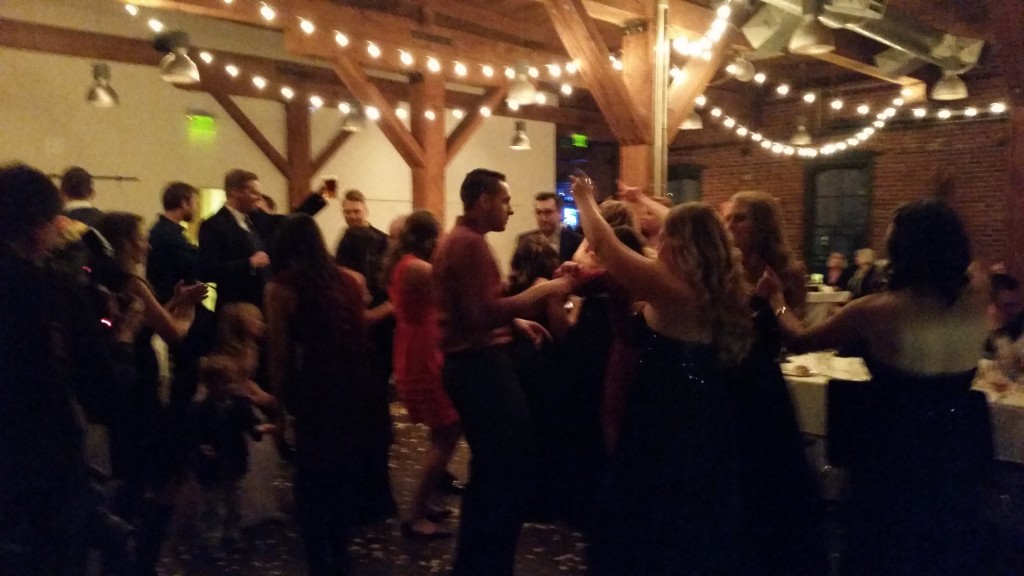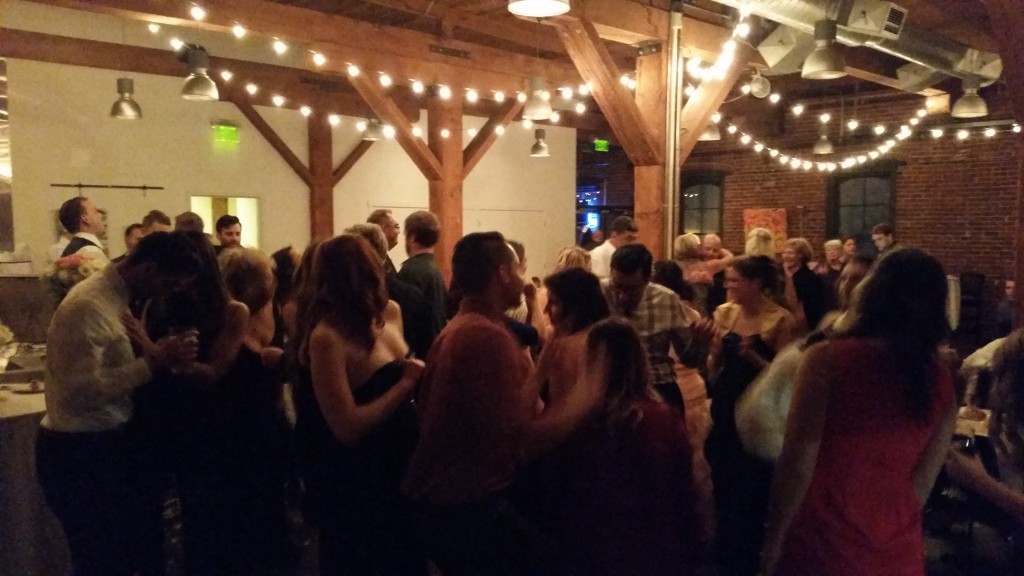 Congratulations Andrea and Alex and thank you for choosing PRO DJs.

Post Event Satisfaction Survey:

"Rich was an amazing DJ!!! My wedding day went off without a hitch and played everything I wanted!!! I would definitely recommend him to anyone!!!" -Andrea Rodriguez & Alex Frace
Event Date: Saturday, February 14, 2015
Event Type: Wedding & Reception
Event Location: Bridgeport Brew Pub
Event Staff: Rich Ellis
Quality of Customer Service via Telephone: Excellent
Quality of Customer Service via Internet: Excellent
Quality of Customer Service at Event: Excellent
Friendliness of your Entertainer: Excellent
Promptness of your Entertainer: Excellent
Professionalism of your Entertainer: Excellent
Entertainer's Performance: Excellent
Entertainer's Appearance: Excellent
System Appearance: Excellent
Sound Quality: Excellent
Overall Volume Levels: Excellent
Music Selection: Excellent
Incorporation of Your Requests: Excellent
Lighting Effects: Excellent
Equipment Appearance: Excellent
Overall Customer Service: Excellent
Planning Assistance: Excellent
Entertainer's Cooperation with Other Vendors: Excellent
Overall Performance Rating: Excellent
Would you recommend this service to others? Yes
Related Posts